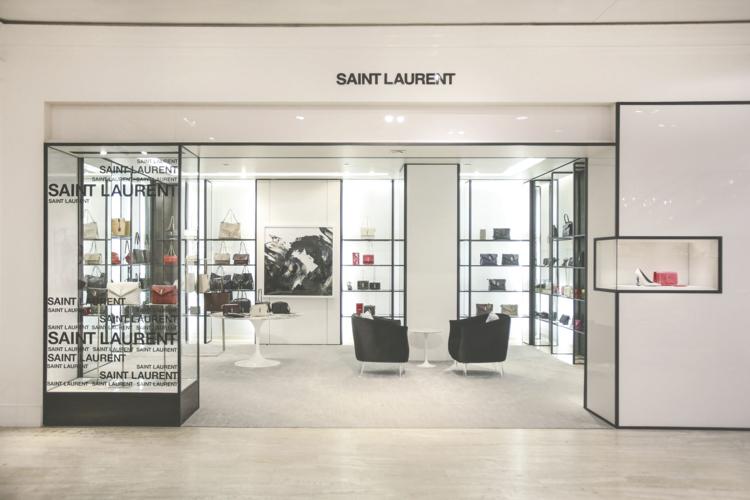 Salome Christian is no stranger to the luxury retail scene, having worked at Saks Fifth Avenue since 2013. Her move in July to Saks Fifth Avenue St. Louis at Plaza Frontenac, however, sees her as the first female, African American general manager this branch has had.
"It feels like over the past several years, there has been a real momentum building for women in leadership positions," Christian says. "I feel proud, but I also feel a huge responsibility to be a great leader."
Working at such an iconic brand in the world of style is the dream job for Christian. "I like being a part of things that are big," she confides. "Saks is big when it comes to fashion and luxury. It has been in so many movies. It's shaped and influenced people's lives when it comes to fashion. I have to pinch myself now and then."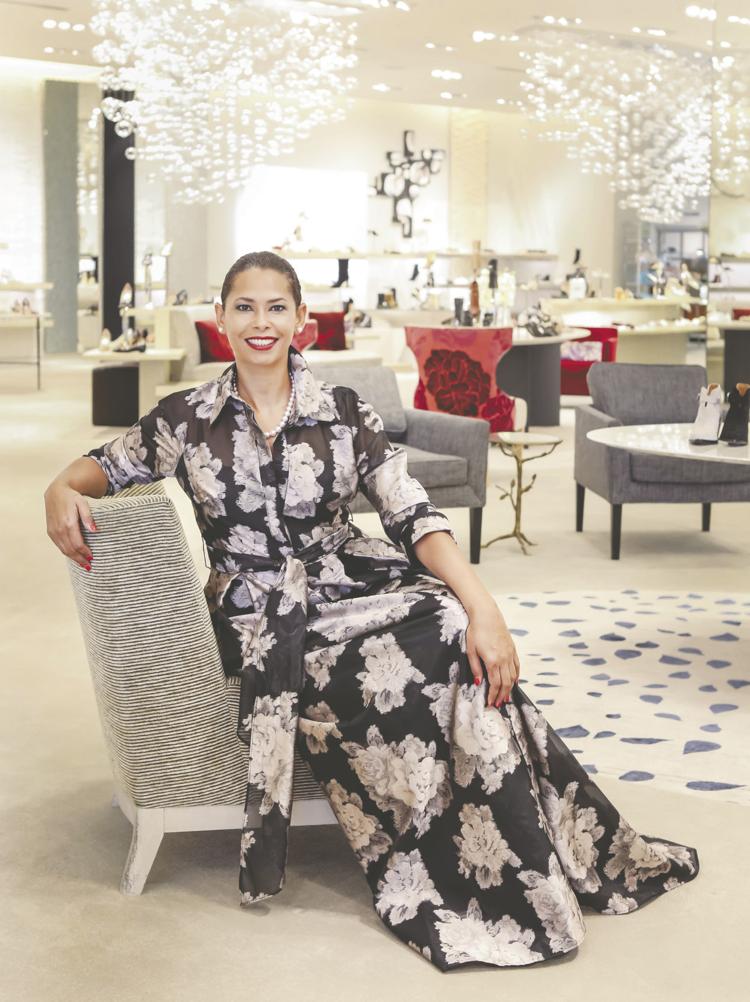 Christian came to St. Louis last month from the flagship store in New York City and is excited to get to know not only her store and her staff but also the greater community. "I'm most excited about immersing myself in St. Louis culture. The people here are great and the cultural opportunities are amazing. There's so much to do."
And Saks Fifth Avenue St. Louis has been active in that community, too, with a focus on giving back to local organizations. Christian lists off some of the charities that they've partnered with in the past year: Foster & Adoptive Care Coalition, Cardinal Glennon Children's Hospital, Sheldon Arts Foundation, among others. "I look forward to getting to know the charities as I get to know St. Louis," Christian says.
Something else Christian looks forward to in her new position is watching Saks Fifth Avenue St. Louis move into the future. She reveals, as a luxury retailer we are focused on ensuring that we keep the luxury experience that our Saks clients have come to expect and seamlessly integrate relevant technologies to service them when and how they want to be serviced.
Keeping that timeless look is also Christian's motto when it comes to fashion. "It's best to invest in great pieces first," she advises. "Fashion and styles will change but I've had clients tell me they've had the same Chanel bag for 20 years and still use it. Wear what makes you feel fabulous and embrace your own style."
Saks Fifth Avenue St. Louis Fall Event Line-Up:
Akris Punto Trunk Show Aug. 29 to 31
Jared Lehr Jewelry Trunk Show and Personal Appearance Sept. 6 to 7
Fendi Trunk Show Sept. 11 to 14
Donald Huber Jewelry Trunk Show and Personal Appearance Sept. 20 to 21
Ralph Lauren Trunk Show Sept. 25 to 27
Nina Gilin Jewelry Trunk Show and Personal Appearance Sept. 27 and 28
Barry Brinker Jewelry Trunk Show and Personal Appearance Oct. 4 and 5
Maria Canale Jewelry Trunk Show and Personal Appearance Oct. 1018 and 19
Ippolita Jewelry Trunk Show and Personal Appearance Oct. 24 to 25
Cars and Coffee with Glennon Card % Back Event Oct. 26
Paula Crevoshay Jewelry Trunk Show and Personal Appearance Dec. 6 and 7
Zang Toi Trunk Show and Personal Appearance Dec. 12 to 14
Breakfast with Santa Dec. 14