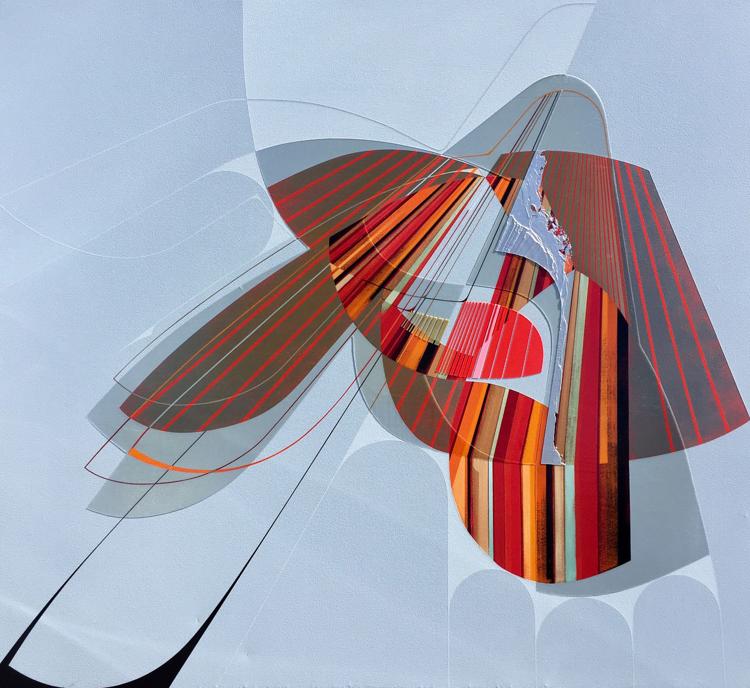 BRUNO DAVID GALLERY
From Sept. 2 to Oct. 7, the Bruno David Gallery extends its reputation for eclecticism by hosting both "Alex Couwenberg: In Pono" and the group exhibition "LA Painting: Formalism to Street Art," featuring two dozen Los Angeles-based artists. The gallery then spotlights a quartet of exhibitions from Oct. 14 to Nov. 11: "Heather Bennett: Photos of Gifts," "Chris Kahler: Permutate," "Leslie Laskey: Cloud Images – Eclipse" and, in its Window on Forsyth, "Jill Downen: Window Women." Finally, "Andrea Stanislav: Recent Works" ends the year and starts the next by running from Nov. 18 to Jan. 13. Also notably, the Window on Forsyth display "Bunny Burson: And Still I Rise" and the group exhibition "Overview_2017" close in just a day, on Aug. 12.
Bruno David Gallery, 7513 Forsyth Blvd., Clayton, 314-696-2377, brunodavidgallery.com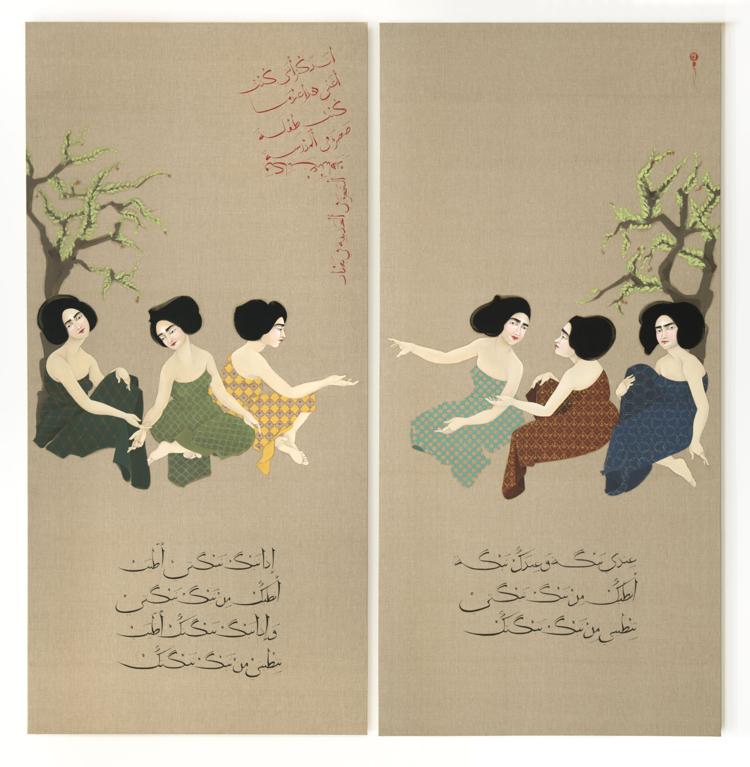 CONTEMPORARY ART MUSEUM ST. LOUIS
A trio of exhibitions opens Sept. 8 and runs till Dec. 31 at the Contemporary Art Museum St. Louis: "Mickalene Thomas: Mentors, Muses and Celebrities," "Hayv Kahraman: Acts of Reparation," "Zlatko Ćosić" and "Hedge." Not too long thereafter, the museum hosts its "Dada Ball & Bash" on Feb. 11, regarding which its website promises "an evening to stand out from the norm with inventive cocktails, fanciful dining and eccentric entertainment." Finally, art aficionados have only till Aug. 13 to enjoy a quartet of exhibitions that opened on May 5: "Urban Planning: Art and the City 1967-2017," "KAWS: FAR FAR DOWN," "Tim Portlock: 11th_st_city_symphony.mp4" and "Color Key: Ellie Balk, Addoley Dzegede, Amy Reidel."
Contemporary Art Museum St. Louis, 3750 Washington Blvd., St. Louis, 314-535-4660, camstl.org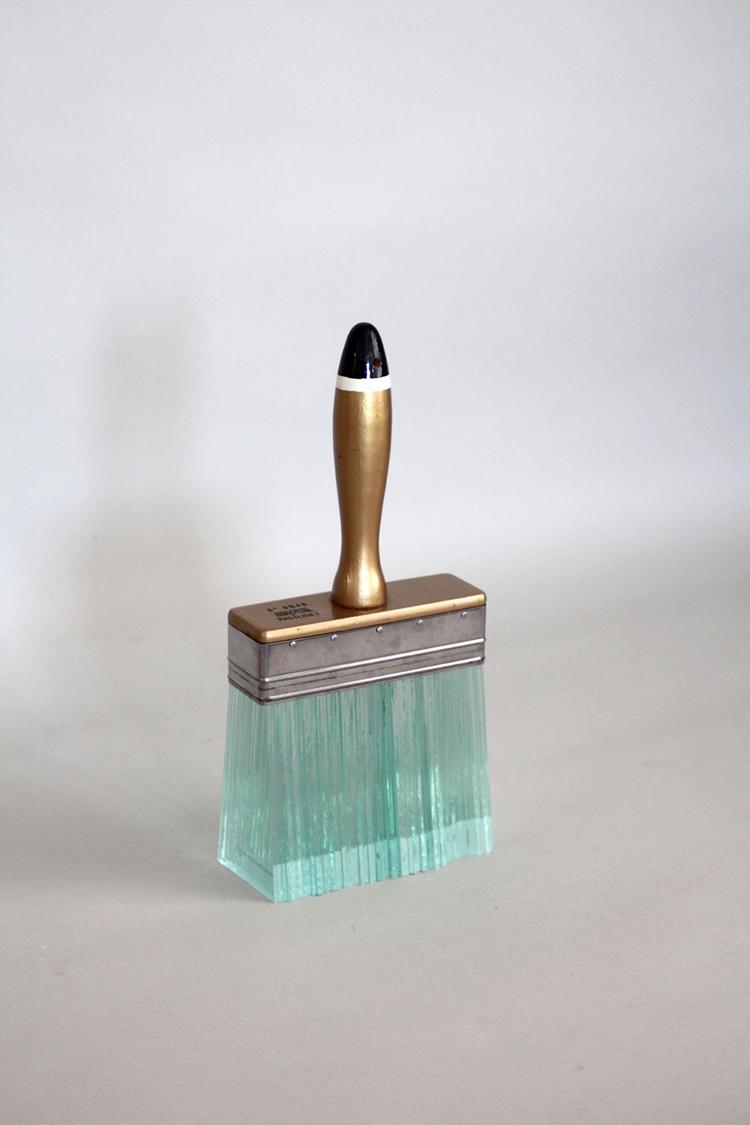 CRAFT ALLIANCE CENTER OF ART + DESIGN
"Howard Jones: Think Rethink" opens at the Craft Alliance Center of Art + Design in just two weeks, on Aug. 25, and runs till Oct. 22. Somewhat after that comes the puckishly titled "Identi-TEA: 16th Biennial Teapot Exhibition," running from Jan. 12 to March 11. Otherwise, art aficionados have just two days more to appreciate "Biennial Faculty Exhibition," which opened July 14; that exhibition closes Aug. 13.
Craft Alliance Center of Art + Design, 6640 Delmar Blvd., University City, 314-725-1177, craftalliance.org
DUANE REED GALLERY
"CeramATTACK 2" at the Duane Reed Gallery runs from Sept. 7 to Oct. 14 and features a quintet of artists: Kyungmin Park, Crystal Morey, Zemer Peled, Chris Ricardo and Cheryl Ann Thomas. Less than a week after "CeramATTACK 2" closes, on Oct. 20, the gallery opens a tandem exhibition of the works of Jiyong Lee and John Garrett, which runs till Dec. 9. Finally, the gallery concludes its year on Dec. 15 by exhibiting a trio of artists, Beverly Mayeri, Calvin Ma and Erika Sanada, through Jan. 20.
Duane Reed Gallery, 4729 McPherson Ave., St. Louis, 314-361-4100, duanereedgallery.com
LAUMEIER SCULPTURE PARK
At Laumeier Sculpture Park, the 2017 Kranzberg Exhibition Series continues with conceptual artist Yvonne Osei. Osei "will create a large-scale custom-made garment that will occupy the breadth and width of the galleries, creating an installation where textiles create landscape," according to Laumeier's website. Osei's exhibition – starting Nov. 4 and running till Jan. 28 – will incorporate not only the park's physical and cultural landscape but also design motifs from Ghana (her home country) and photo and video documentation of Laumeier. The website adds, "Here, Osei continues her inquiry utilizing the import of fashion as a medium to celebrate diversity in culture and in nature."
Laumeier Sculpture Park, 12580 Rott Road, Sunset Hills, 314-615-5278, laumeier.org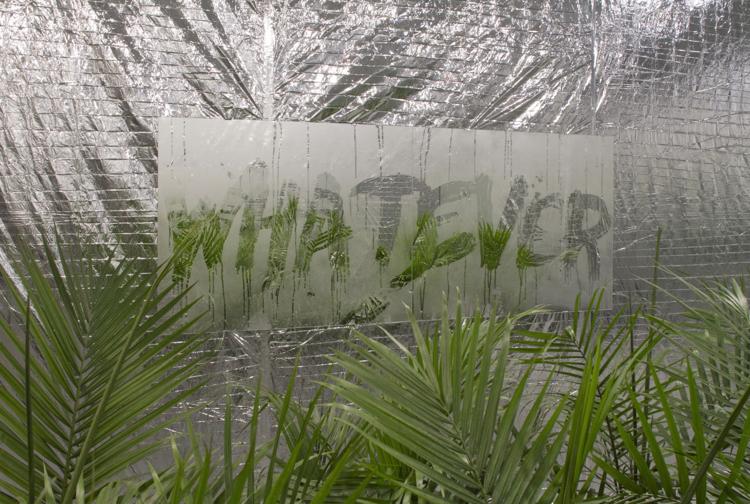 THE LUMINARY
On Sept. 8, The Luminary welcomes three new exhibitions, all running till Nov. 10: a solo show by Jonathan Hanahan entitled "The 45th City" that seeks to explore "ways of representing news through physical models, suggesting their underlying architecture as sites of living and moving"; a second solo show by Jeffery Michael Austin in "a site-specific series of sculptures in the entry gallery" that "heightens the thin line between the work installed and the objects that accumulate"; and "upend the air," a group show featuring K.P. Brehmer, Gareth Long, Daniel Aguilar Ruvalcaba, Jimena Sarno and Brian Zimmerman, "exploring states of suspension, exception, solidity and escape."
The Luminary, 2701 Cherokee St., St. Louis, 314-773-1533, theluminaryarts.com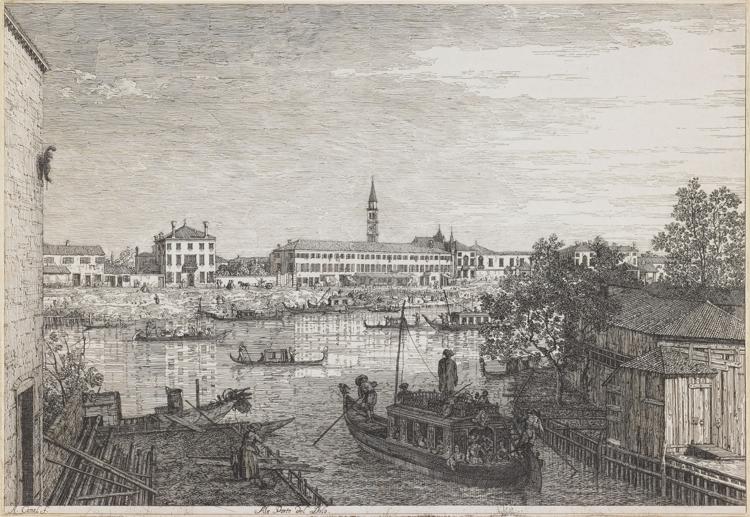 MILDRED LANE KEMPER ART MUSEUM
Washington University in St. Louis' Mildred Lane Kemper Art Museum opens a trio of exhibitions on Sept. 8, all three running through Jan. 8: "Kader Attia: Reason's Oxymorons," "Renaissance and Baroque Prints: Investigating the Collection" and "Reframing Feminism: Visualizing Women, Gender & Sexuality."
Mildred Lane Kemper Art Museum, 1 Brookings Drive, St. Louis, 314-935-4523, kemperartmuseum.wustl.edu
PHILIP SLEIN GALLERY
An exhibition of New York-based artist Douglas Melini opens at the Philip Slein Gallery with a reception Sept. 7, in conjunction with the Central West End Gallery Night. The gallery characterizes Melini as "a rising star in the New York art scene, whose paintings mesmerize with detailed abstractions." After noting that the Lower East Side gallery 11R (formerly Eleven Rivington) represents him, Philip Slein Gallery adds that this marks "Melini's first solo exhibition in St. Louis. His canvases are known for his intricate detail and powerful use of color."
Philip Slein Gallery, 4735 McPherson Ave., St. Louis, 314-361-2617, philipsleingallery.com
PULITZER ARTS FOUNDATION
The Pulitzer Arts Foundation welcomes art devotees to "Living Proof: The Art of Japanese Draftsmanship in the 19th Century" starting Nov 3; that exhibition runs till March 3. A month after it closes, the foundation, on April 6, opens "Mona Hatoum: Terra Infirma," which runs till this time next year, Aug. 11. Closings at the Pulitzer, meanwhile, number two. More specifically, "Blue Black," centered on Ellsworth Kelly's monumental eponymous wall sculpture, ends Oct. 7 after having begun June 9. Also closing on an unspecified date this autumn is Andres L. Hernandez and Amanda Williams' architecture-centered "A Way, Away (Listen While I Say)," profiled in the May 12 edition of Ladue News.
Pulitzer Arts Foundation, 3716 Washington Blvd., St. Louis, 314-754-1850, pulitzerarts.org
SAINT LOUIS ART MUSEUM
On Aug. 11, the Saint Louis Art Museum debuts "A Century of Japanese Prints"; running till Jan. 28, the exhibition spotlights the museum's "finest examples of modern and contemporary Japanese prints from the 20th and 21st centuries," according to its website. Also, directly, "Thomas Struth: Nature & Politics" opens Nov. 5 and runs till Jan. 21; in more than 35 works created during the past decade, the website relates, that exhibition showcases "a photographic exploration of cutting-edge industrial and scientific research spaces." Otherwise, two current exhibitions, "In the Realm of Trees: Photographs, Paintings and Scholar's Objects From the Collection" and "The Hats of Stephen Jones," close Sept. 4; a third, "Reigning Men: Fashion in Menswear, 1715-2015," profiled in last week's Ladue News, closes Sept. 17; and a fourth, "New Media Series: Amy Granat," closes Nov. 12.
Saint Louis Art Museum, 1 Fine Arts Drive, St. Louis, 314-721-0072, slam.org
THE SHELDON CONCERT HALL & ART GALLERIES
"There are no upcoming exhibits at this time," notes the website to The Sheldon Concert Hall & Art Galleries. "Please check back later." In the meantime, though, the institution bids farewell to a long-term exhibition: "Amazing Horns – Bridging Continents, Bridging Time," which opened June 10, 2016, and closes tomorrow, Aug. 12. After that, "Higher Ground: Honoring Washington Park Cemetery, Its People and Place," which opened March 3, runs through Aug. 26. Then "Color Wheel Connections: Handmade Books About Human Beings," which also opened March 3, runs through Sept. 9, and "Circus Harmony: Defying Gravity and Other Limitations," a third March 3 opening, runs through Sept. 23. Likewise closing Sept. 23 is "Vita Eruhimovitz: Un/Virtual," which opened June 2.
The Sheldon Concert Hall & Art Galleries, 3648 Washington Blvd., St. Louis, 314-533-9900, thesheldon.org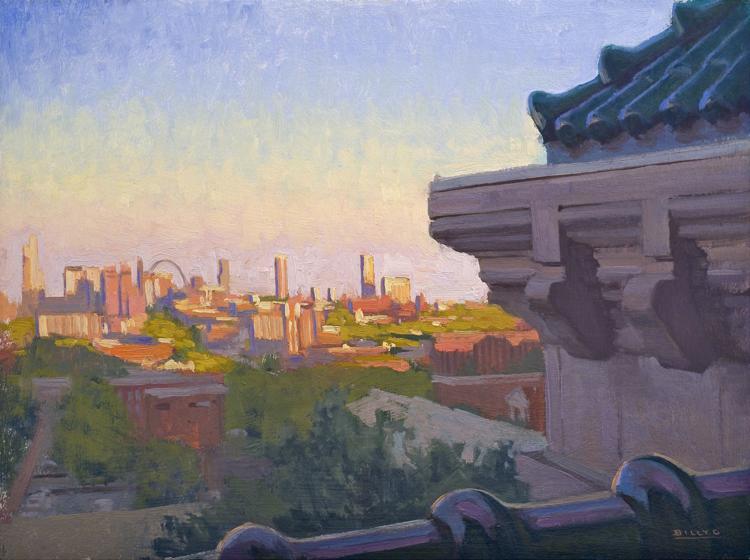 ST. LOUIS ARTISTS' GUILD
Opening Sept. 15 at the St. Louis Artists' Guild is "What's Your GPS?" Observes the guild's website: "This national juried exhibit explores how location transforms into place and how a place may transform you … Is there a setting you love or hate? Is there a 'place' that has made you who you are?" That exhibition runs through Oct. 11. Meanwhile, only a limited time remains for art lovers to enjoy "Painting Missouri: The Counties en Plein Air," which opened July 28 and which Ladue News profiled at the time. That exhibition, which closes Sept. 2, coincides with the new and updated fourth edition of the book of the same title by writer Karen Glines and painter Billyo O'Donnell.
St. Louis Artists' Guild, 12 N. Jackson Ave., Clayton, 314-727-6266, stlouisartistsguild.org
STAY TUNED
At press time, information from Kodner Gallery and William Shearburn Gallery remained unavailable, but Ladue News encourages its readers to phone these institutions or visit their websites to learn about upcoming exhibitions:
Kodner Gallery, 314-993-4477, kodnergallery.com
William Shearburn Gallery, 314-367-8020, shearburngallery.com
Also, stay up-to-date with weekly local arts coverage at laduenews.com.