SSM Health Foundation-St. Louis' Celebration of Philanthropy
Guests at the SSM Health Foundation – St. Louis Celebration of Philanthropy enjoyed a cocktail reception and hors d'oevres at Moulin Meeting and Events on Chouteau. This event served to recognize the Mid-America Transplant Jane Beckman Endowed Chair Gift in support of the Transplant Center at SSM Health Saint Louis University Hospital. Paul Ross, president of SSM Health Foundation – St. Louis, welcomed members of the foundation's Board of Trustees, SLU Hospital Transplant Team and the Mid-America Transplant Board of Directors. Dr. Krista Lentine, the endowed chairperson, and honoree Jane Beckman spoke at the event about their passion and commitment to transplantation.
SSM Health Foundation – St. Louis launched in 2018 to serve health needs throughout the St. Louis metro area and metro east. The foundation supports vital patient-centered programs and campaigns to fulfill the SSM Health mission: "Through our exceptional health care services, we reveal the healing presence of God" and allow philanthropic investments to make a meaningful impact.
Dr. Krista Lentine, Endowed Chair speaks at the event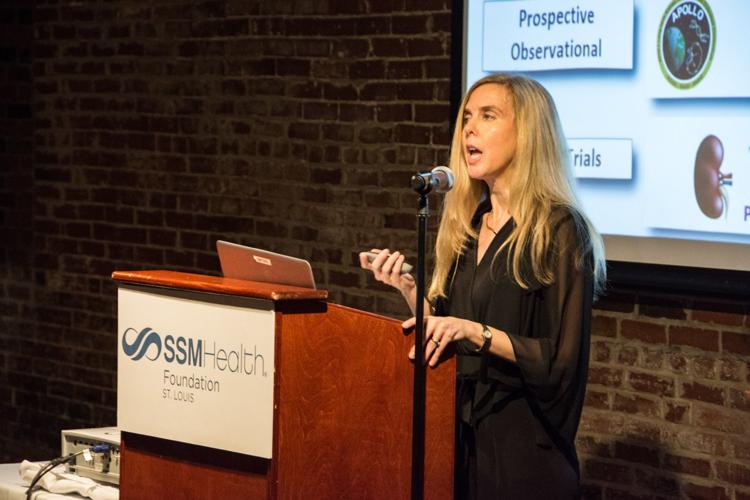 Panorama of the event space during the presentation by Paul Ross

Dr. Krista Lentine, Endowed Chair speaks at the event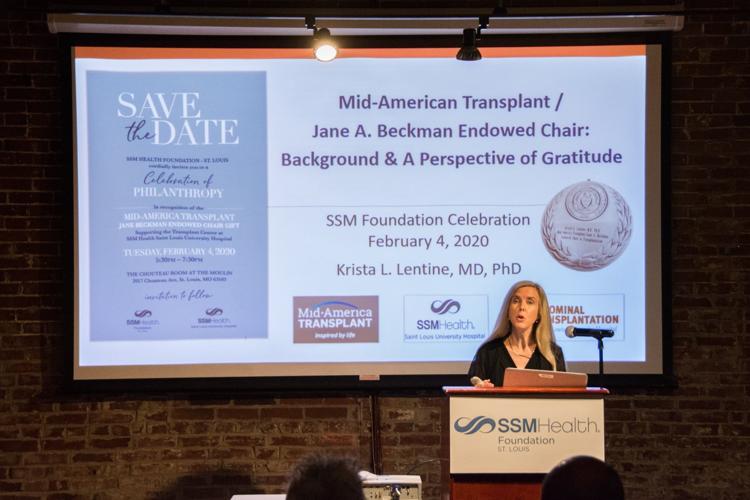 Dr. Krista Lentine, Endowed Chair speaks at the event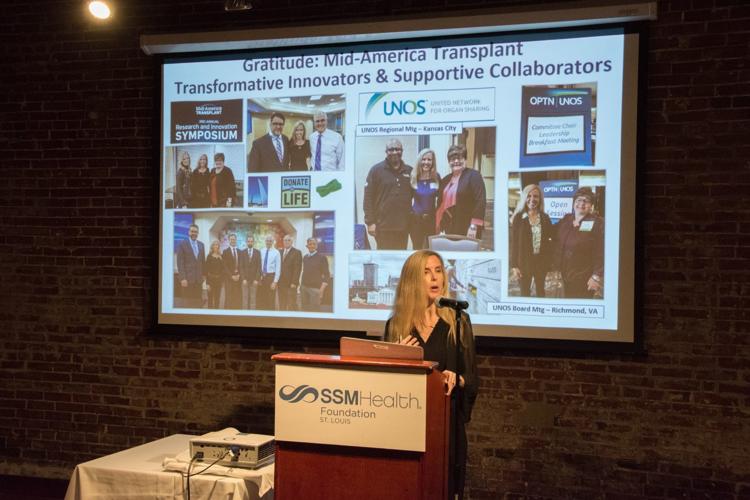 Jane Beckman, Honoree, speaks at the event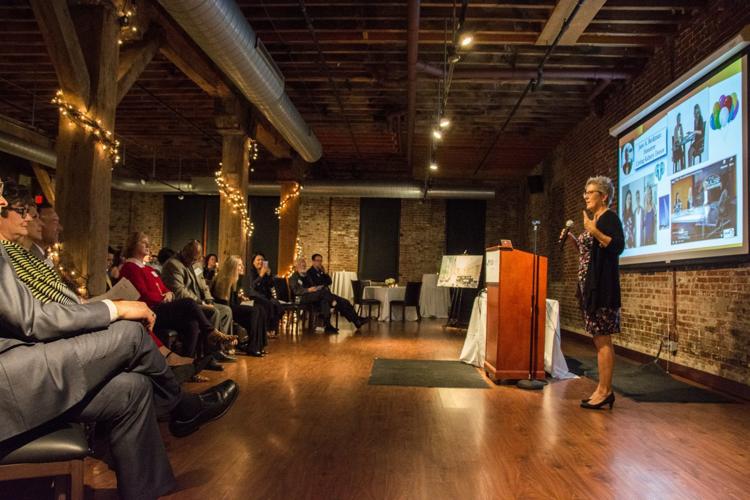 Panorama of the event space during the cocktail hour

Jane Beckman, Honoree, speaks at the event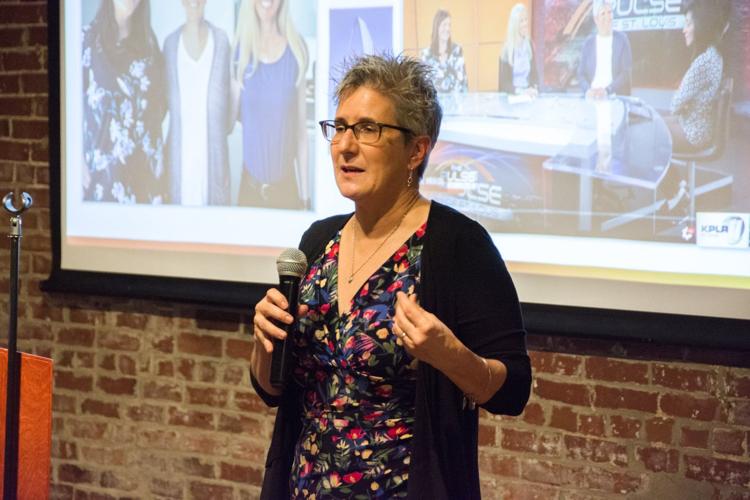 Diane Brockmeier, President and CEO of Mid-America Transplant speaks at the event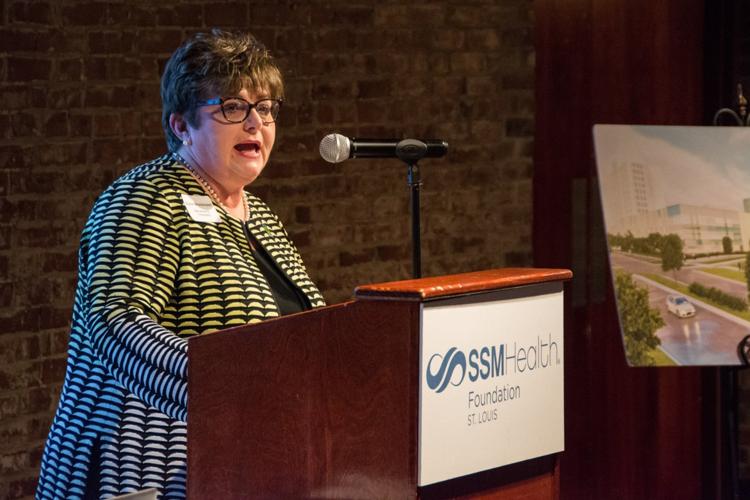 The crowd listens to the presentations at SSM Health Celebration of Philanthropy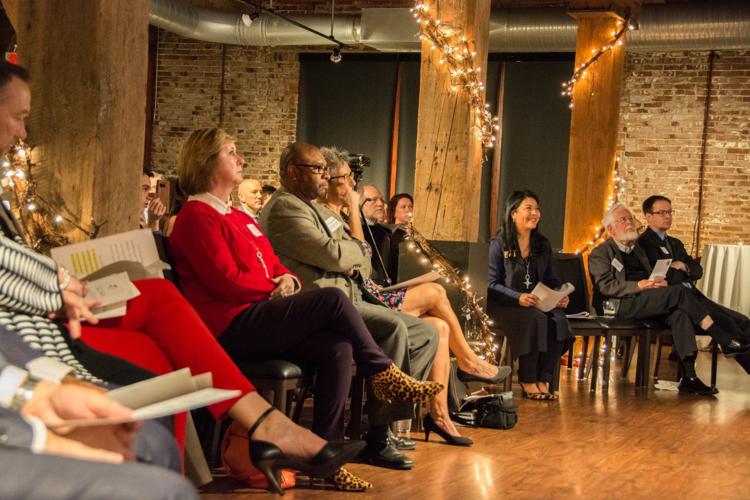 Dr. Mark Schnitzler, PhD, speaks at the event
Jane Beckman, Honoree, speaks at the event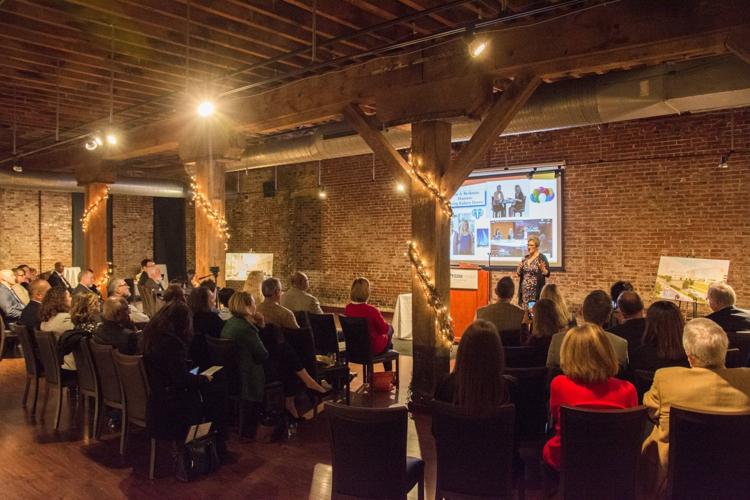 Jane Beckman, Ryan McDonald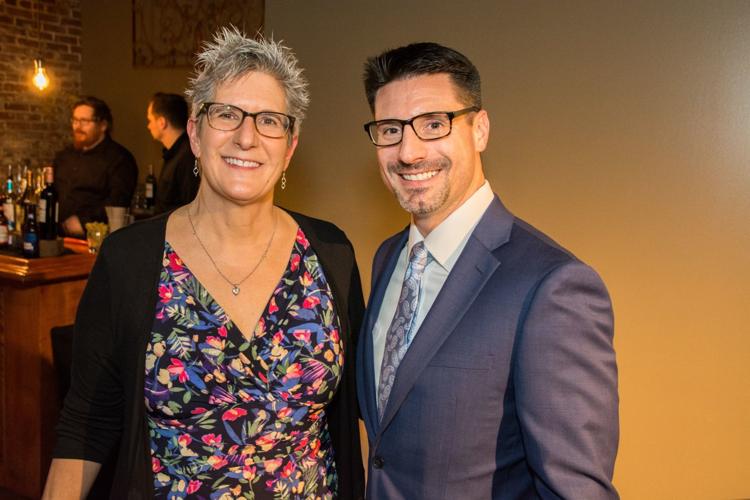 Paul Ross, President, SSM Health Foundation – St. Louis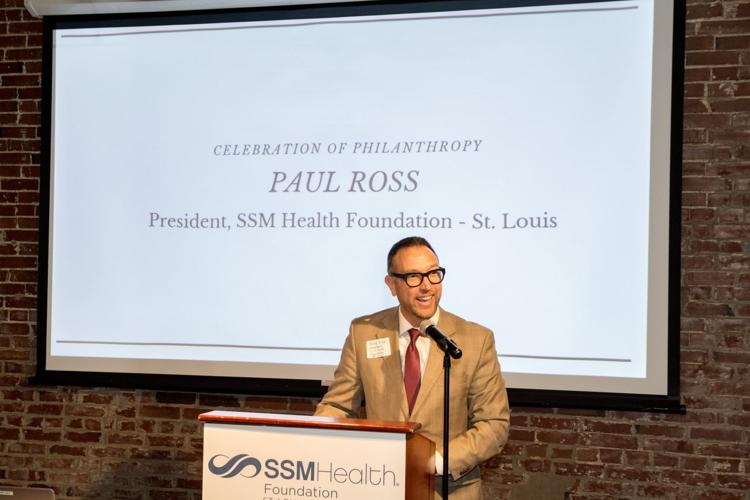 Kevin Lee, Rev. Richard Ellerbrake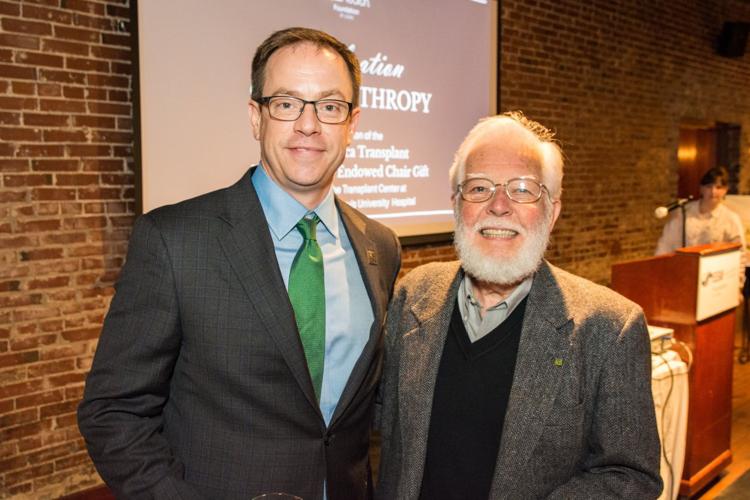 Guests mingle at the event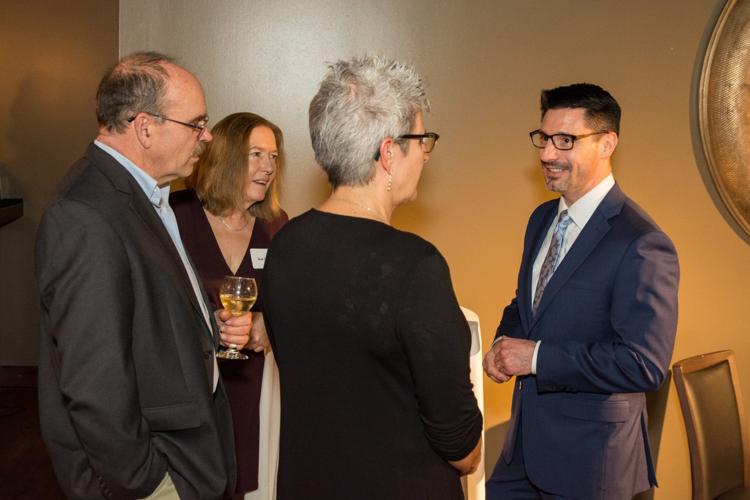 Steven Scott, President of SSM Health Saint Louis University Hospital speaks at the event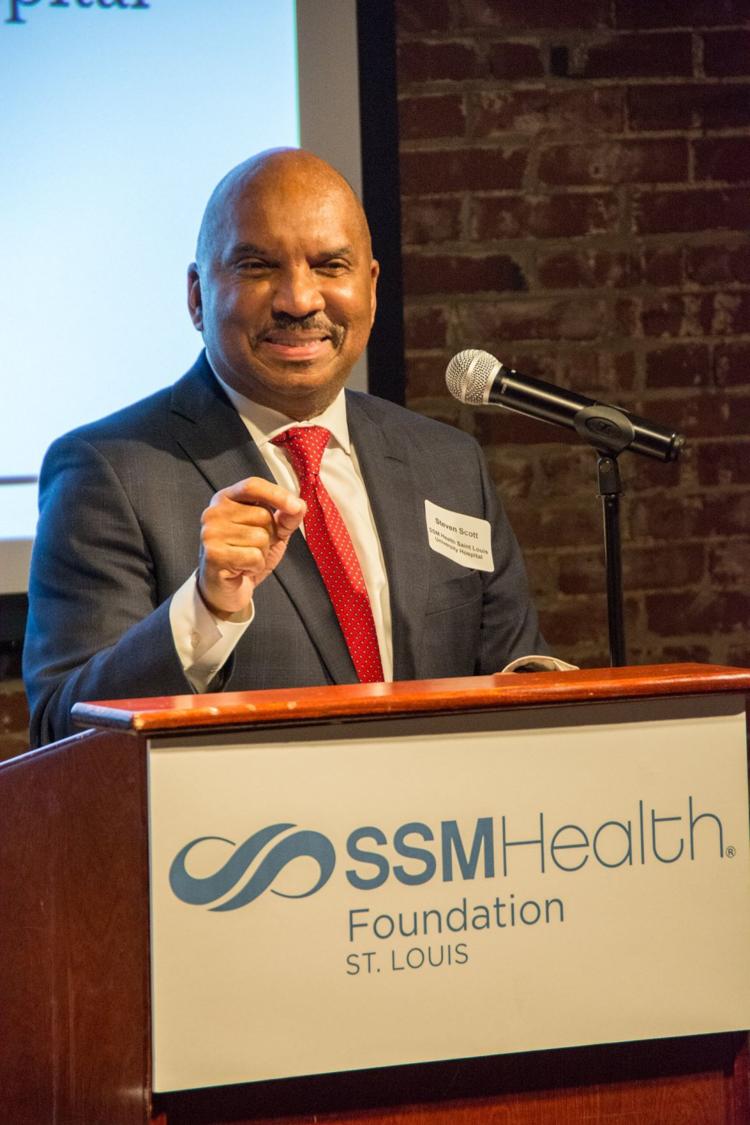 Diane Brockmeier, President and CEO of Mid-America Transplant speaks at the event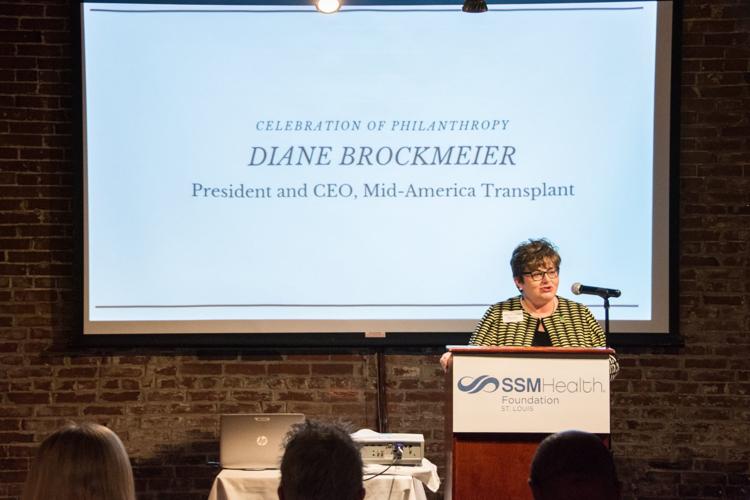 Diane Brockmeier, President and CEO of Mid-America Transplant speaks at the event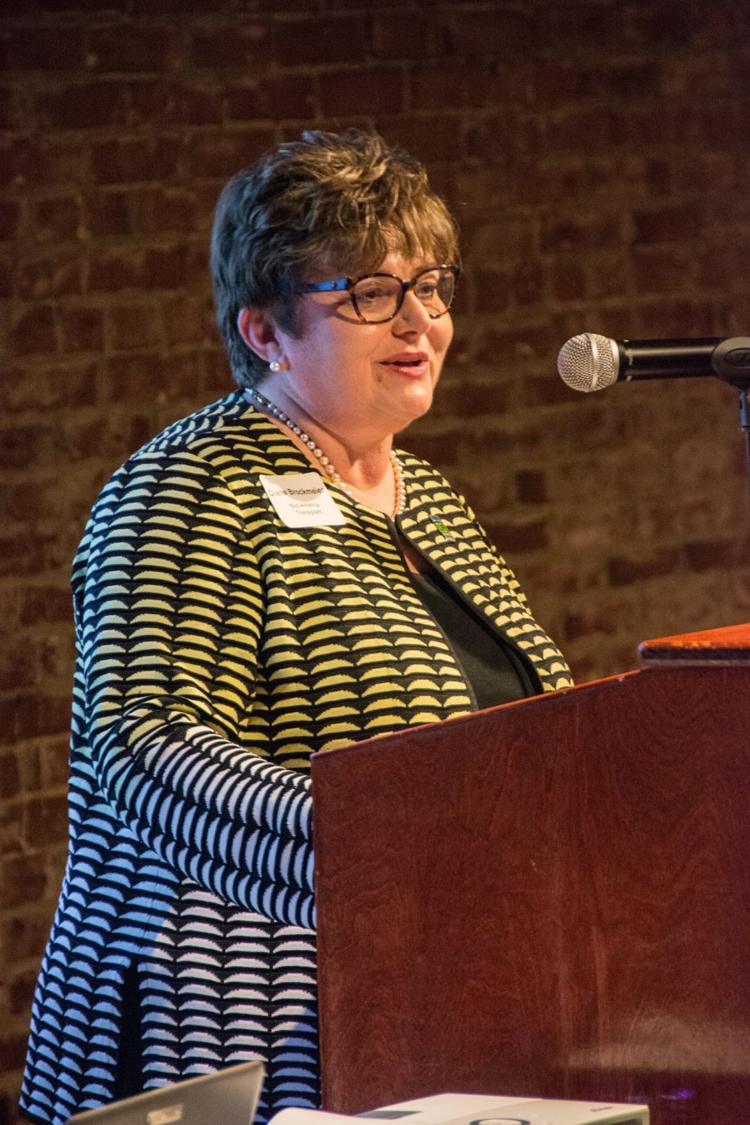 Steven Scott, President of SSM Health Saint Louis University Hospital speaks at the event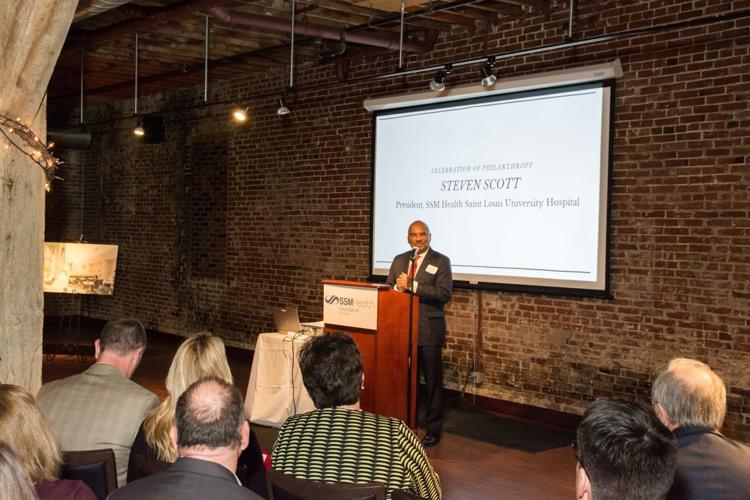 Program guide at SSM Health Celebration of Philanthropy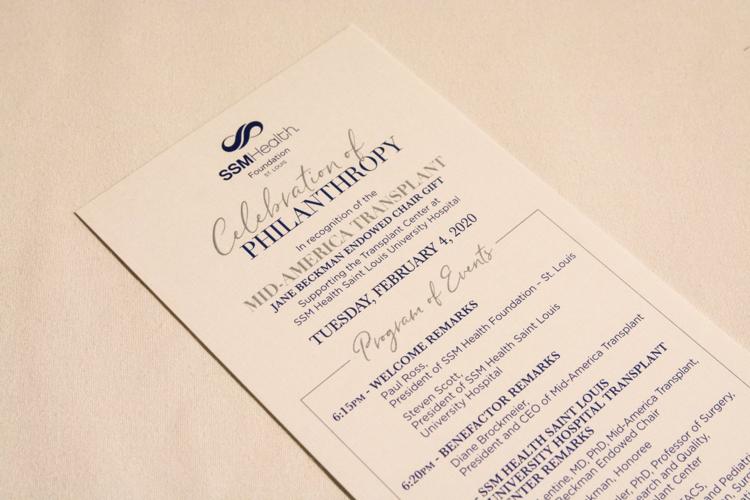 Steven Scott, President of SSM Health Saint Louis University Hospital speaks at the event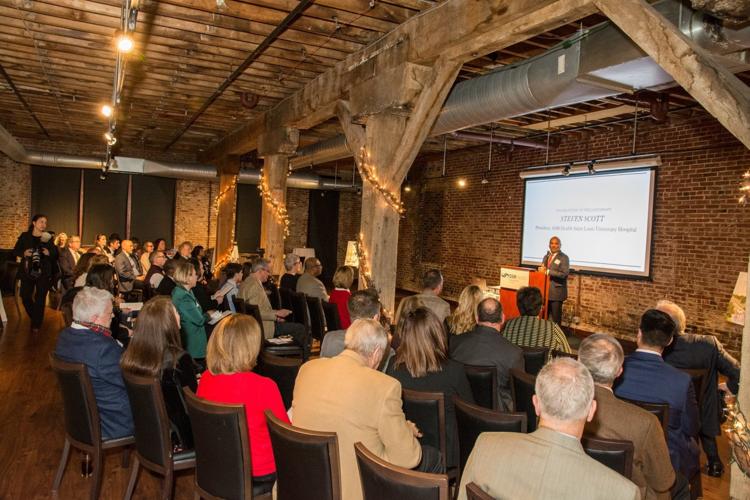 Steven Scott, President of SSM Health Saint Louis University Hospital, Jane Beckman, Honoree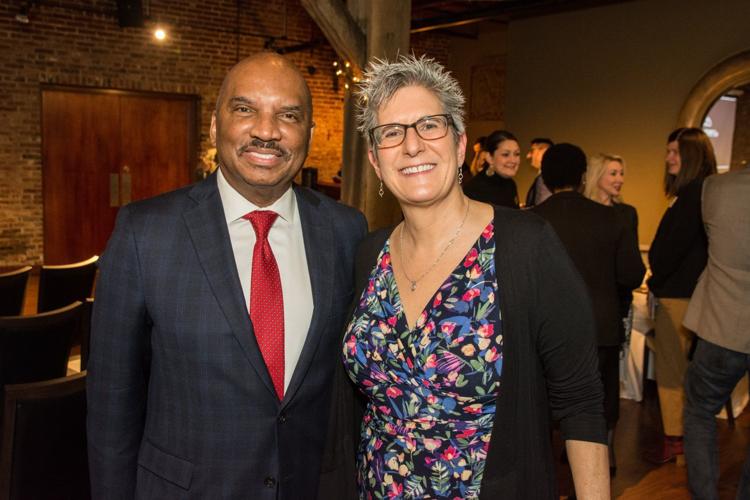 Kelly Baumer, Sara Geringer, Nicole Kellen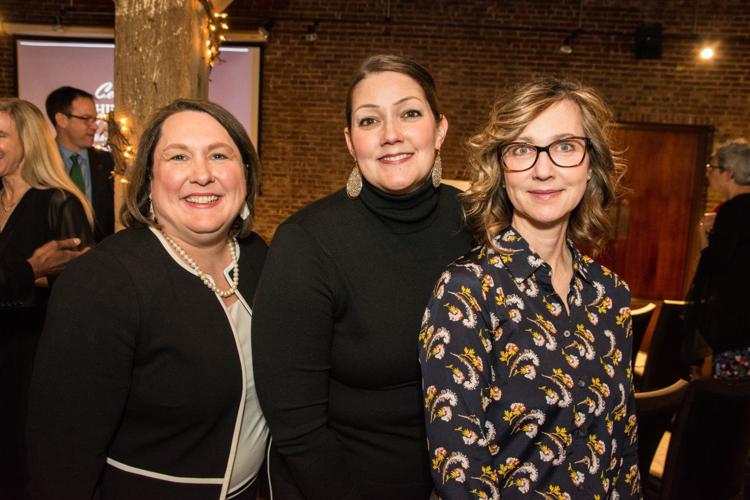 Mike Menne, Megan Menne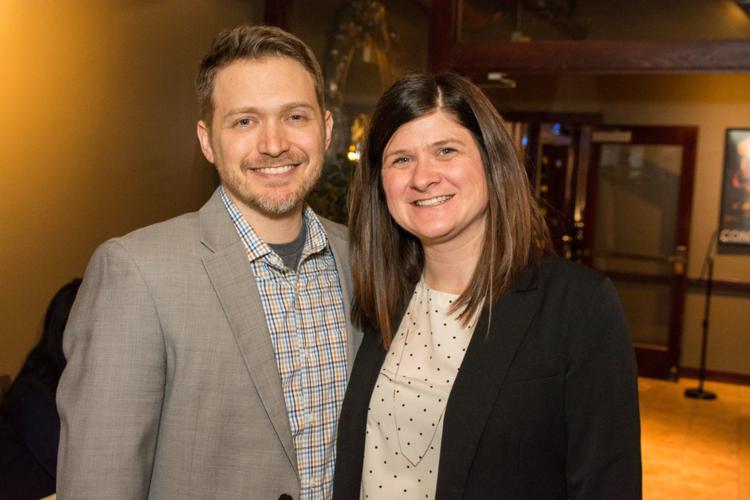 Erin Estopare, Christina Schellhardt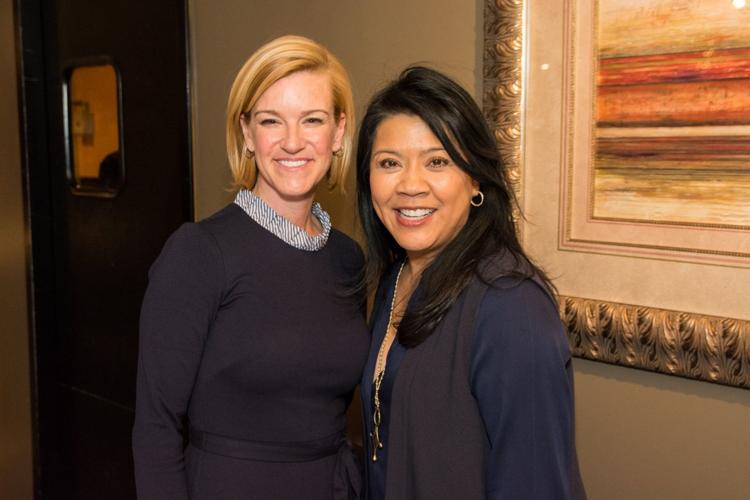 Diane Brockmeier, President and CEO of Mid-America Transplant, Dr. Krista Lentine, Endowed Chair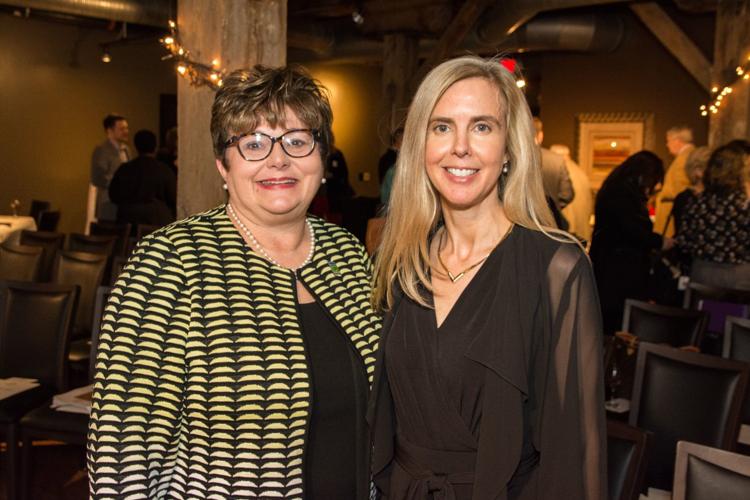 Mark White, Karen Spector, Will Ross, Nessa Joseph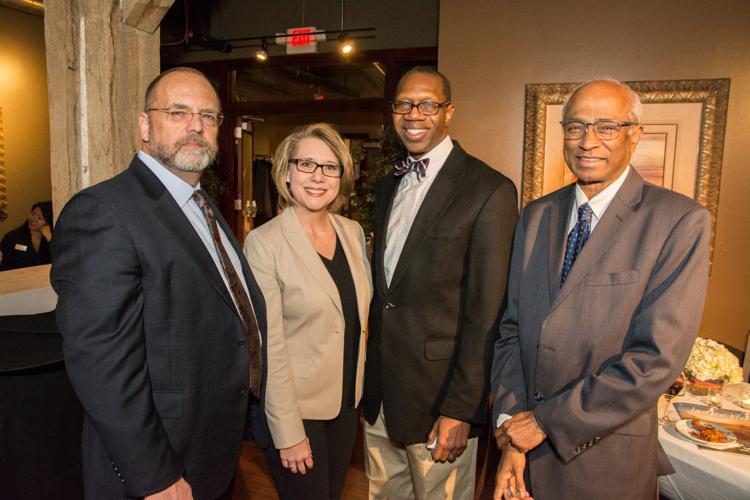 Linda Martin, Kelly Baumer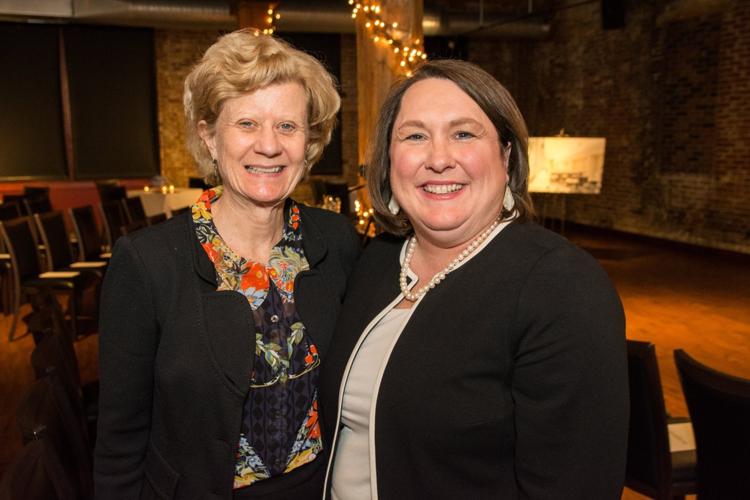 Steven Scott, President of SSM Health Saint Louis University Hospital, Diane Brockmeier, President and CEO of Mid-America Transplant, Dr. Henry Randall, Division Chief of Adult and Pediatric Abdominal Transplantation and Surgical Director of Liver Transpl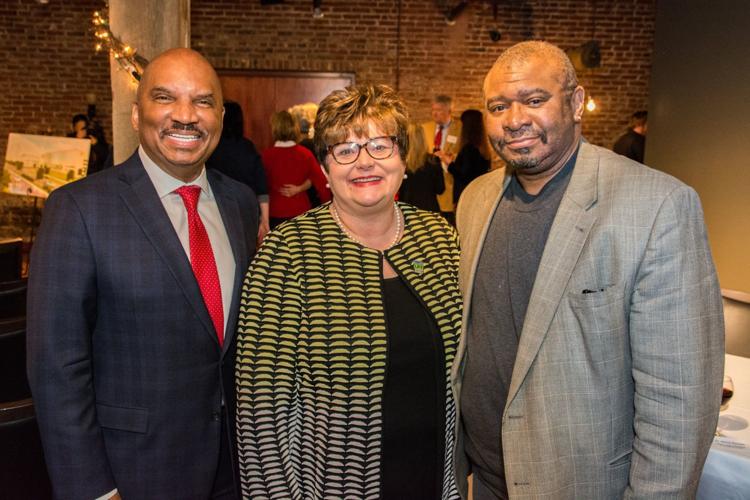 Guests mingle at the event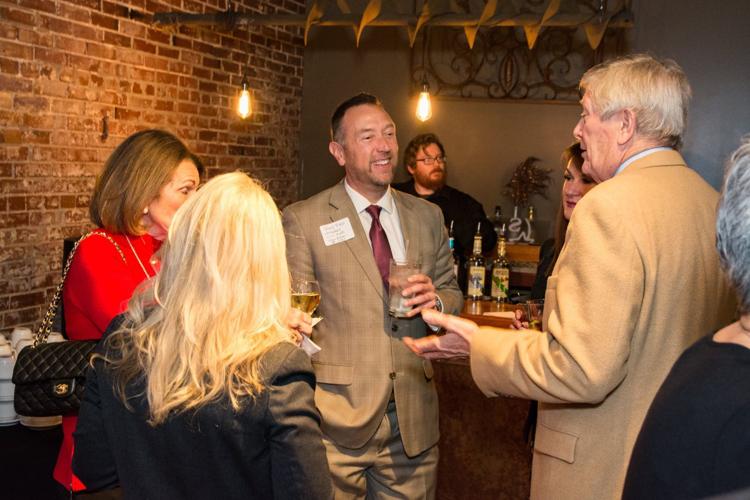 Jane Beckman, Krista Lentine, Cody Wooley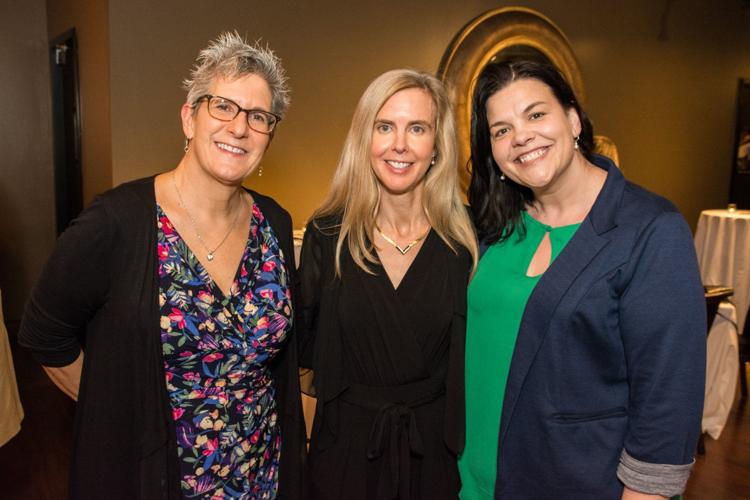 Adrian Gheorghian, Dr. Rosemary Ouseph, John Edwards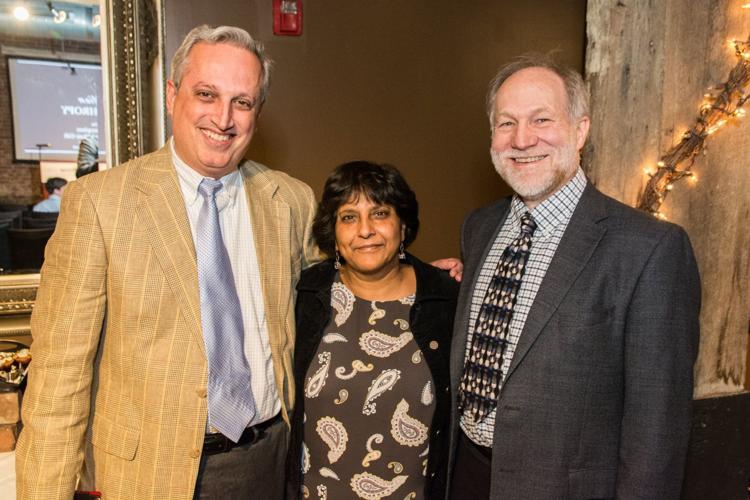 Carlie House. Dr. Henry Randall, Jodi Niederer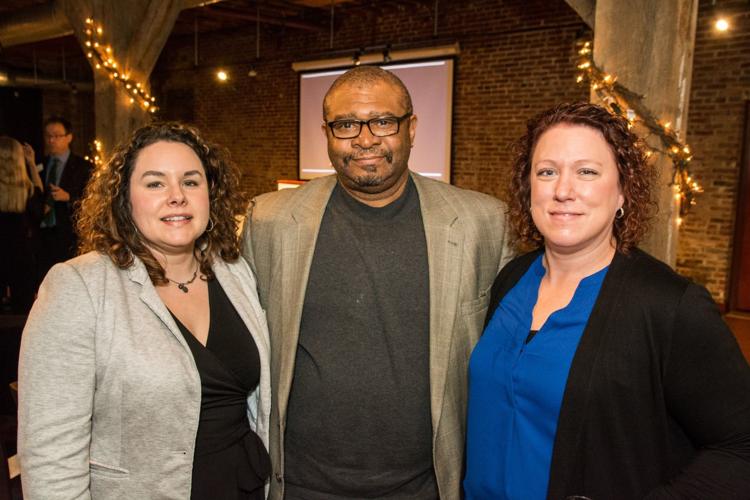 Dr. Gary Marklin, Dr. Richard Bucholz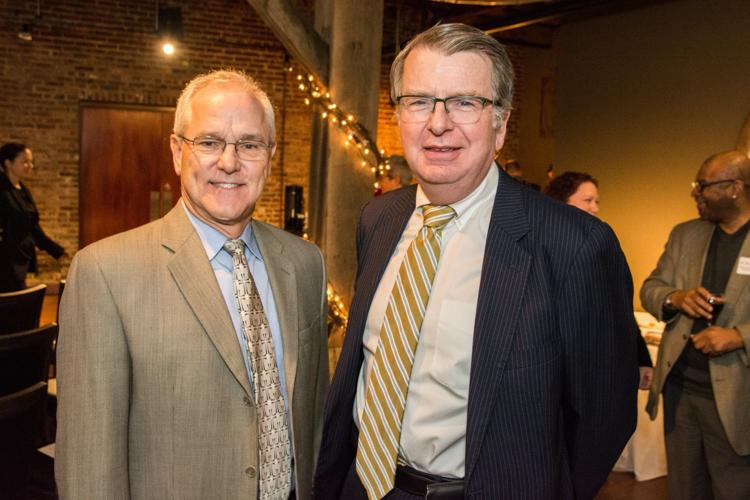 Renderings of new developments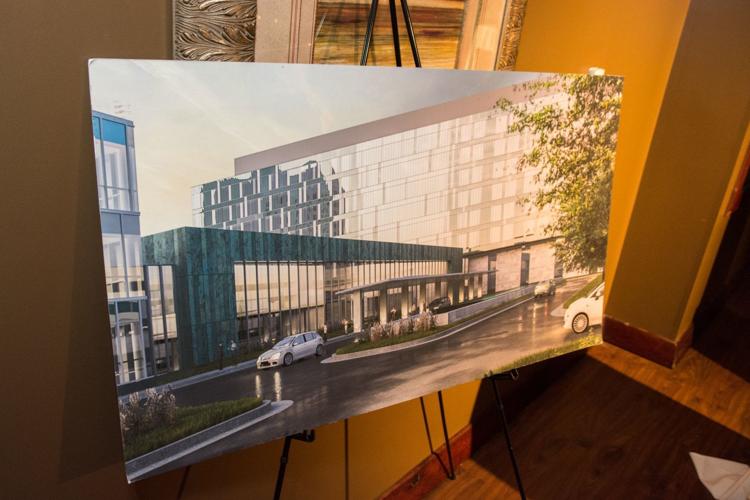 Mark White, Ron Gegg
Karl Reinlein, Kathy Reinlein, Dawn Van Houten, Steven Scott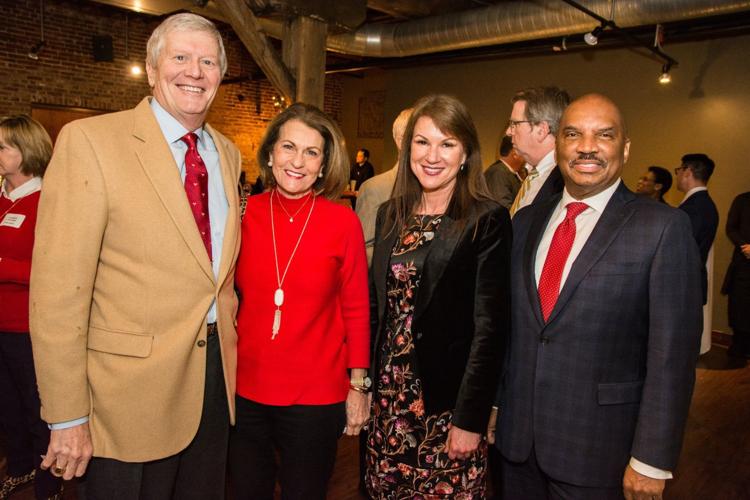 Candace Jennings, Brett Gordon, Sarah Jennings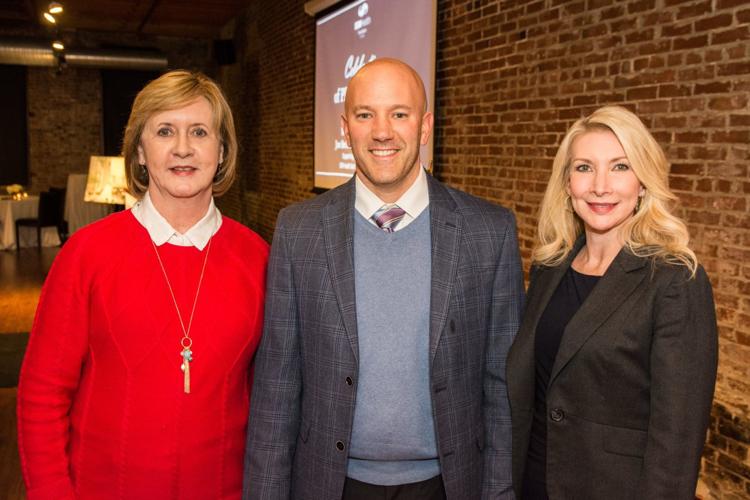 Krista Lentine, Dr. Gary Marklin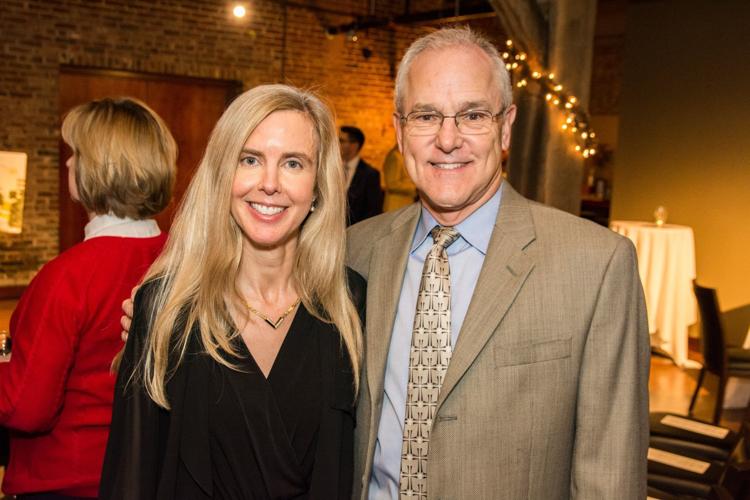 Table settings at SSM Health Celebration of Philanthropy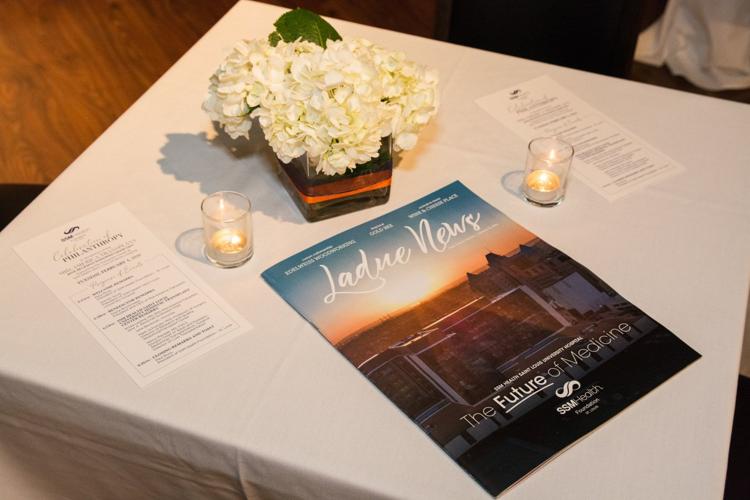 Sara Geringer, Iris Calloway, Dawn Van Houten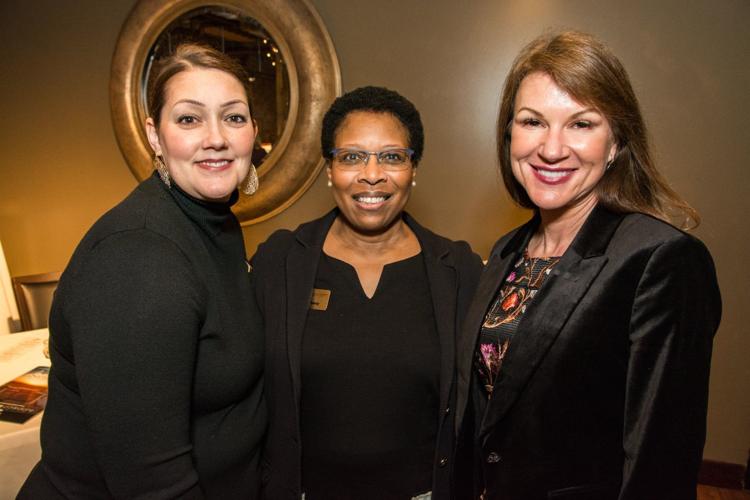 Candace Jennings, Kelly Baumer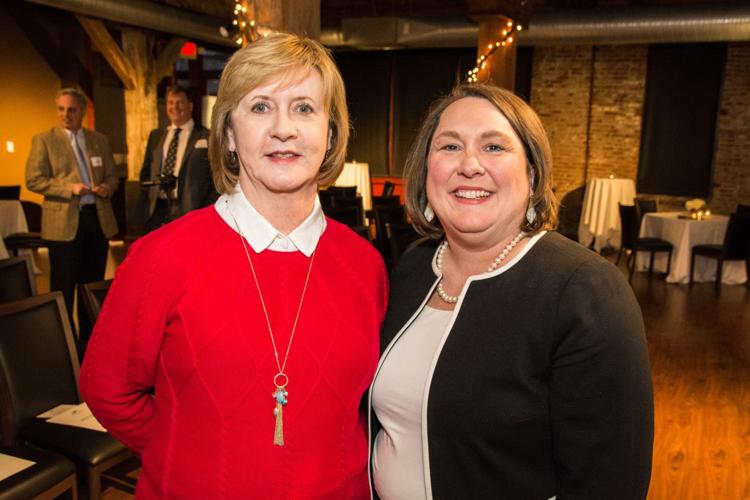 Renderings of new developments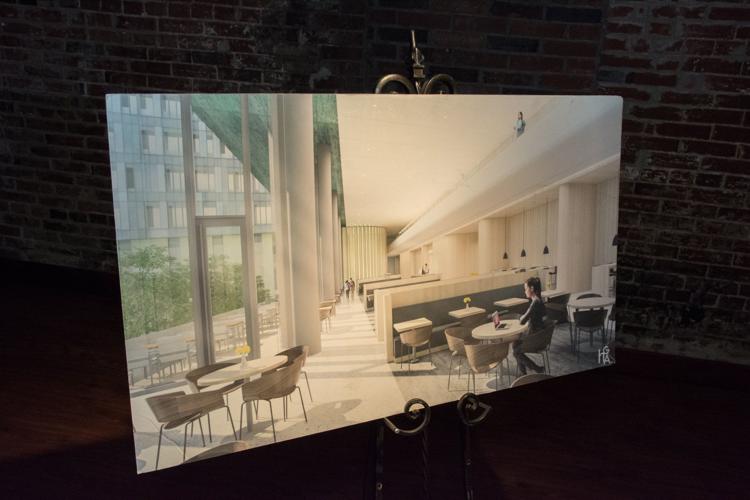 Renderings of new developments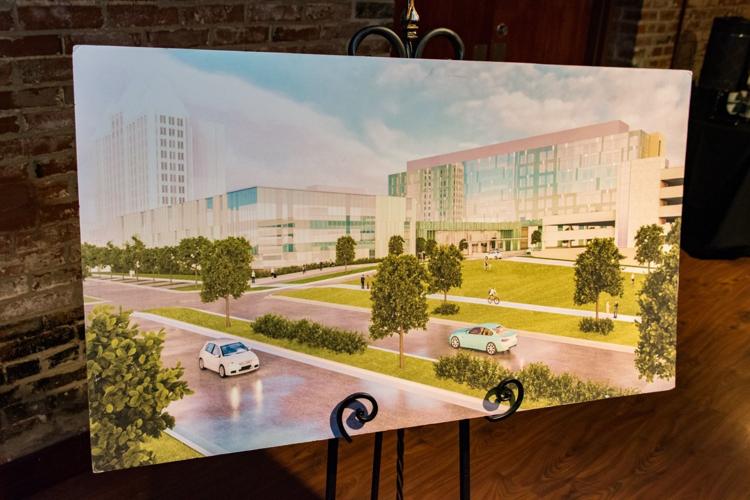 Mark White, Sarah Jennings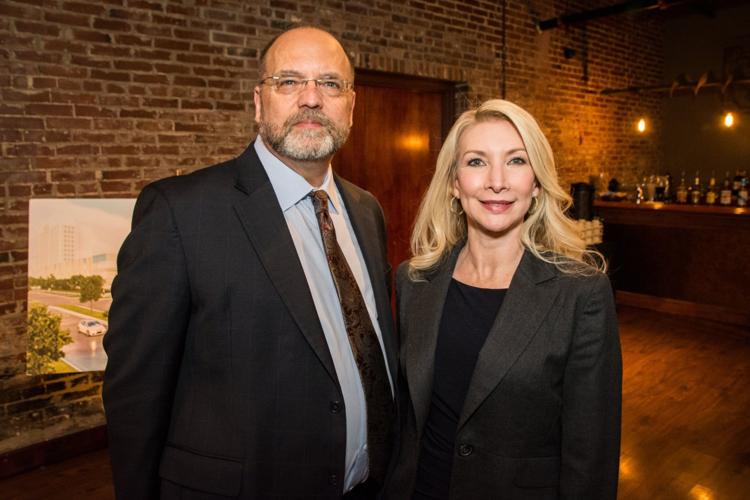 Candace Jennings, Kelly Baumer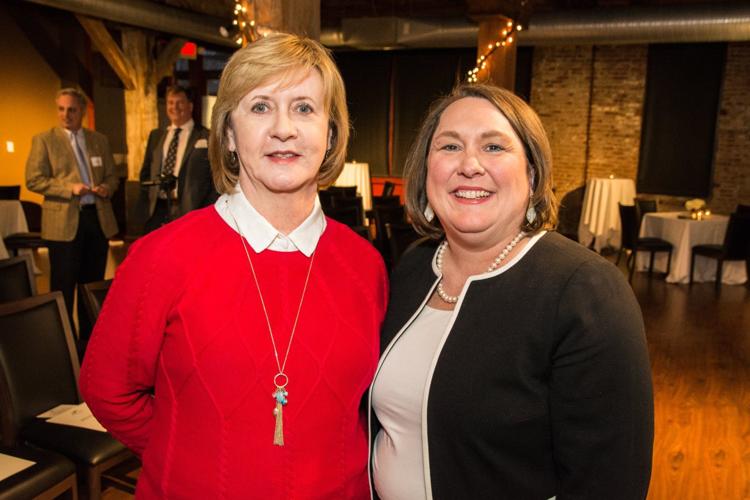 John Beckman, Sue Laffy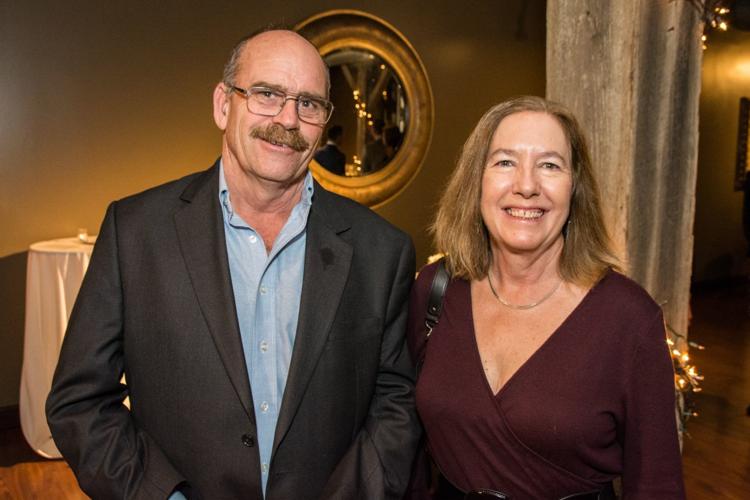 Paul Ross, President, SSM Health Foundation St. Louis, Ryan McDonald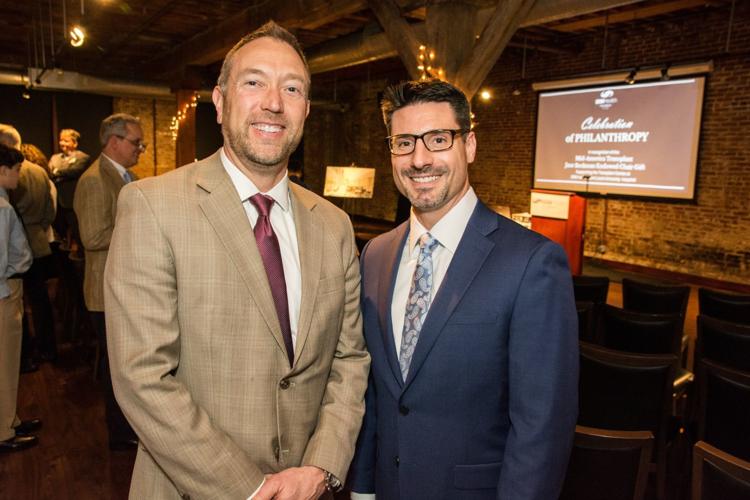 Jane Beckman, John Beckman