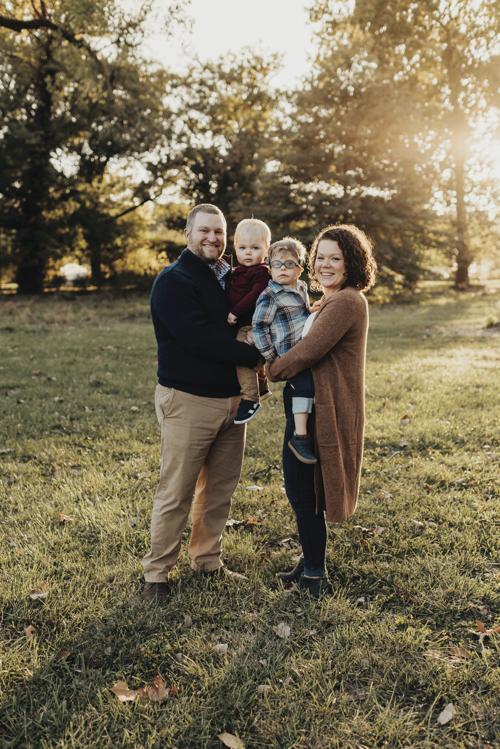 Community Impact:
For Kate and her husband Clay Smith, SSM Health Cardinal Glennon Children's Hospital drastically altered the future of their son, Ben, who was born with CHARGE syndrome, a rare disorder that affects many areas of the body, including heart, growth and more.
When the hospital that provided Ben's initial care recommended a move, the Smiths chose SSM Health Cardinal Glennon and Ben was immediately transferred by ambulance. "They did nothing short of saving his life," Clay Smith recalls.
After SSM Health Cardinal Glennon's complex medical care team diagnosed an underlying immune deficiency, went above and beyond to find help with performing a surgery desperately needed.
"That has been life-changing for us, to go from spending 12 weeks in the hospital to going on a maintenance plan," Kate Smith shares about life post-surgery.
Now at age 4, Ben is in preschool, making friends and developmentally catching up. His parents are forever grateful to SSM Health Cardinal Glennon.
"If your child gets a scary diagnosis, it's easy to be overwhelmed," Clay Smith describes. "Ben is a story of how well things can go, if you're in the right place [with] professionals who [have your child's] best interests at heart."
Children's Foundation:
Named for the archbishop of St. Louis, Cardinal Glennon, who served from 1903 to 1946, SSM Health Cardinal Glennon Children's Hospital seeks to honor his life's work by aiding the needy and vulnerable.
"Cardinal Glennon loved children and helping the less fortunate," says Colleen Dolnick, the director of annual giving at SSM Health Cardinal Glennon Children's Foundation, which provides financial support to the only diocesan hospital for children. "To me, there is nothing better than to serve others."
Dolnick details that when the hospital opened in 1956, the Sisters of St. Mary marked "ODL" in its ledgers to denote "our dear Lord" in lieu of payment from those who lacked assets. "We don't turn families away," she explains.
To fund programs like Footprints, which offers patients much-needed emotional support and comfort to families, the SSM Health Cardinal Glennon Children's Foundation holds its annual year-end giving campaign, the Tree of Hope, whose aim this year is to raise $700,000.
"We want to show our love for patients who face a tough battle," explains Dolnick. "The hope for Cardinal Glennon is that all children, no matter where they are on their journey, will feel the love and support of the community."
Giving Tuesday
Light Up Glennon
Tuesday, Dec. 3 and Dec. 17
Come to SSM Health Cardinal Glennon Children's Hospital to shine flashlights, sing carols and share in the joy of the holiday season with patients.
How to get involved:
SSM HEALTH CARDINAL GLENNON Children's Foundation, 3800 Park Ave., St. Louis, 314-577-5605, 1-800-269-0552, glennon.org
SSM Health Cardinal Glennon Children's Hospital, 1465 S. Grand Blvd., St. Louis, 314-577-5600, CARDINALGLENNON.COM
Be the first to know
Get local news delivered to your inbox!