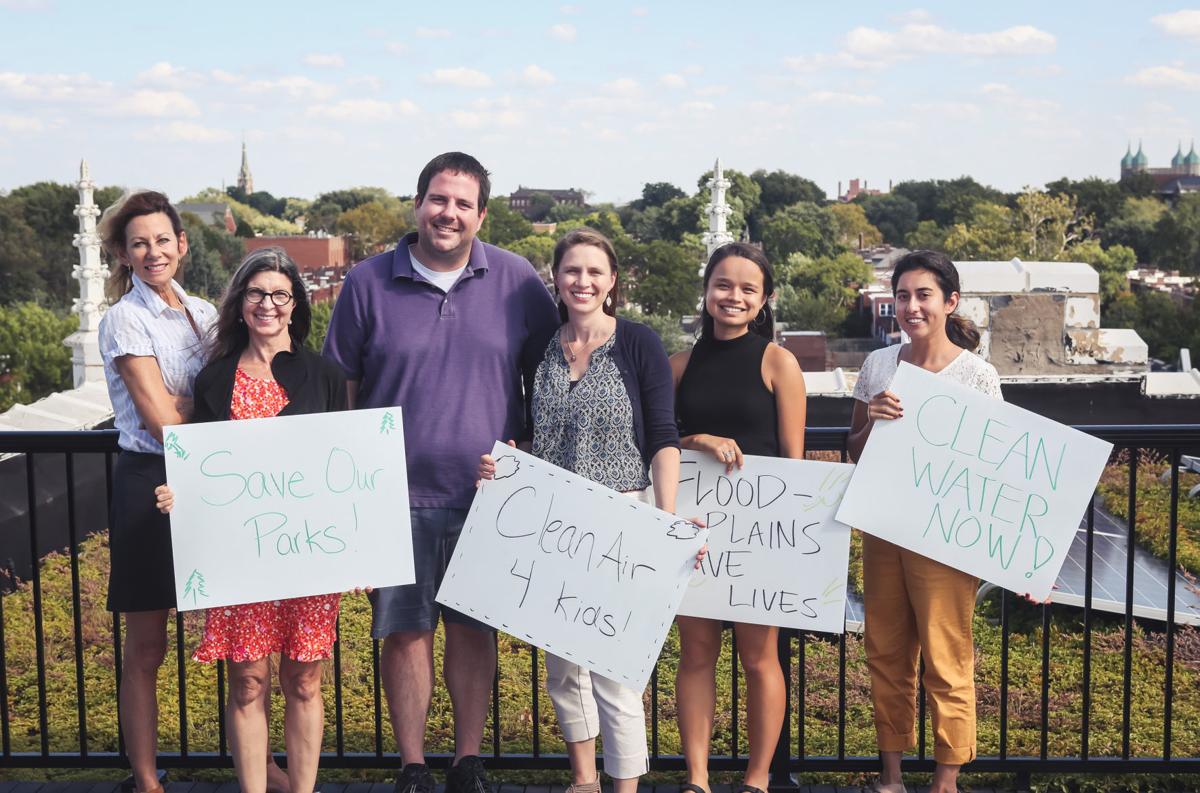 History & Mission
The year was 1969. The Environmental Protection Agency wouldn't be established for another year, and the Missouri Department of Resources four years after that. It was a very different time in terms of environmental awareness; yet this was the year that the Missouri Coalition for the Environment was founded.
MCE's founders came from all walks of life – conservationists, attorneys and city planners – all joined together by their mutual desire to see that human and environmental health was protected in government policy decisions. Their mission was to create a call to action and get people active and engaged in making systemic change.
"The air and water quality are better in Missouri because of MCE," says executive director Heather Navarro, looking back at the organization's accomplishments 50 years after its founding. MCE has also worked on opposing nuclear energy, upgrading the St. Louis area sewer system, and raising the renewable energy standard in order to protect Missouri's natural resources.
"We have these incredible Ozark forests, prairies and wetlands," Navarro adds. "We want to protect those resources. MCE is there to show up and advocate on the state level, where no one else can make that push. We've been around for 50 years; we have a legacy and have established ourselves as a credible source."
50th Anniversary UpRising Gala
The 50th Anniversary UpRising Gala will be held at the Missouri Botanical Garden – the same location where MCE was founded in 1969, at the St. Louis Conference on the Environment. "It's really appropriate that we're going back to our roots," Navarro says.
The Gala will honor MCE's founders and history while celebrating the organization's achievements. The event will present Lifetime Achievement Awards to environmental leader Kay Drey and late MCE founder Leo Drey, as well as former Missouri Department of Natural Resources Director and longtime MCE board member Stephen Mahfood.
The Gala will also celebrate the future and echo the call to action from their founding meeting. "We want to be inspiring the next generation of advocates by sharing the story of MCE," Navarro says. "We want to build a momentum to carry into the next 50 years."
Navarro also urges individuals to look at MCE's website for more information on how to get involved. "There is almost always a petition to sign or an issue to learn about [on our page]," Navarro confirms. "We want people to rise up and speak for their community."
Missouri Coalition for the Environment, 3115 S. Grand Blvd., Suite 650, 314-727-0600, moenvironment.org
50th Anniversary UpRising Gala
Saturday, Nov. 2
6:30 to 10:30 p.m.
The Ridgway Center, Missouri Botanical Garden
Enjoy delicious food and drink at the world famous Missouri Botanical Garden as MCE returns to where it was founded 50 years ago! The event will look back on the organization's history and celebrate the commitment of its founders, as well as seek to empower the future generations of advocates.
For more information on the event and how to register, visit moenvironment.org/GALA
Be the first to know
Get local news delivered to your inbox!