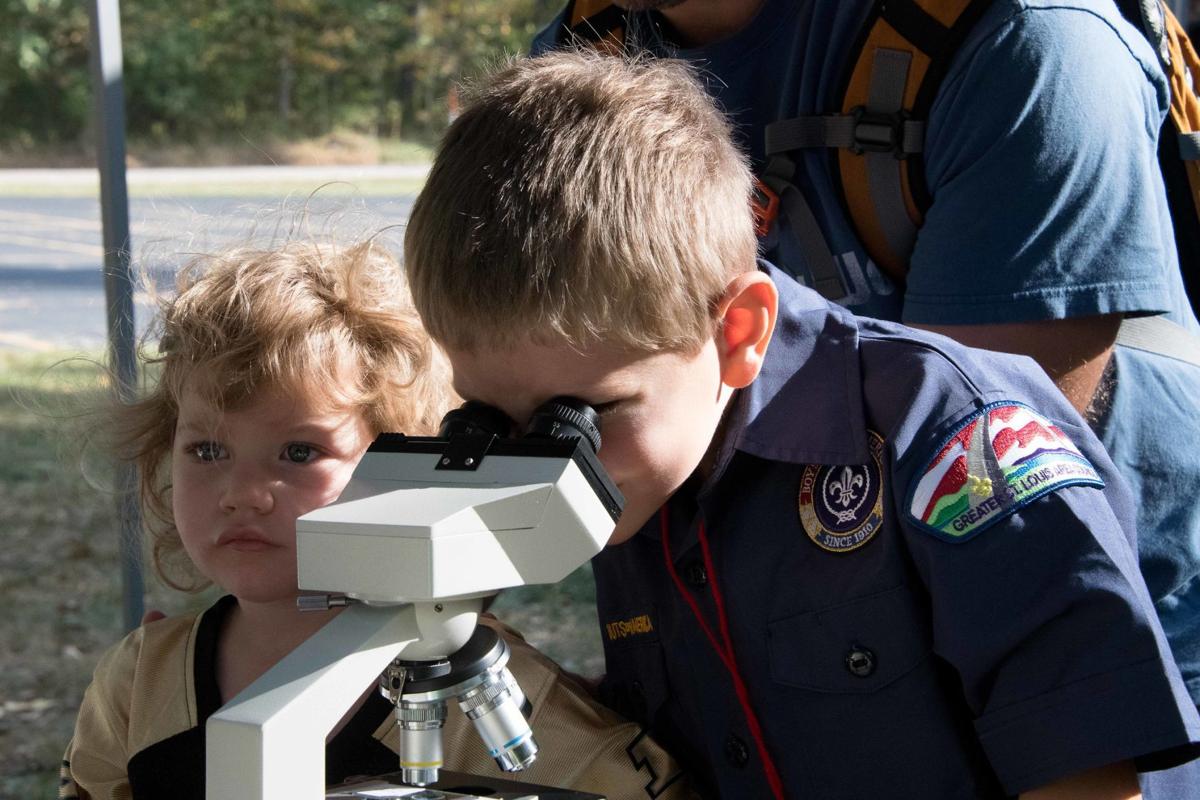 For more than 100 years, the Boy Scouts of America have been providing leadership development, hands-on learning and community involvement for youth across America. The St. Louis area alone produces nearly 700 Eagle Scouts a year, from all backgrounds and life experiences.
"Boy Scouts stretches all throughout the St. Louis area – from urban to rural to suburban areas," explains Michael Scully, treasurer for the Greater St. Louis Area Council. "They [impact] all these people in different ways."
Scully, the regional president of PNC Bank, expresses a keen interest in leadership development. "I think they do a magnificent job," he says. "Workforce development is important and the Boy Scouts do a lot of that."
Workforce development includes programs like Exploring, where scouts are paired with local companies in an internship like setting. The goal is to allow youth to experience different career fields and discover their potential interests while in high school and college.
"We have a lot of STEM activities," Scully adds. "It's a shortcoming in [some] education institutions and we're filling that void through fun activities like camping."
A former Boy Scout himself, Scully has fond memories of those hands-on learning experiences from yearly camping trips. "All the camps and after school activities incorporate education with fun and scouts elevate themselves in leadership positions," he says.
With the broad spectrum of economic backgrounds that the Boy Scouts reach, the organization's goal is to give every troop the same experiences. That is where fundraising campaigns like Friends of Scouting come in.
"Friends of Scouting is a broad fundraising event that pays for about a fourth of our budget," Scully says. "[It reaches] out to community leaders and friends to raise money [toward] the scouting experience for those who don't have the funds."
Scully chaired the Friends of Scouting campaign in the spring of 2019. "Several thousand people [in the Boy Scouts] come from poor areas," he continues. "A quarter of our budget goes to that shortfall."
The Boy Scouts, Scully adds, is an organization many people have a connection to, and any donation is appreciated. However, any donation is appreciated. "I think Boy Scouts is a valuable part of our ecosystem of developing leaders," he affirms. "If you're looking for a way to help make our communities stronger – Boy Scouts is really the best you can get."
Greater St. Louis Area Council, Boy Scouts of America, 4568 W. Pine Blvd., St. Louis, 314-361-0600, stlbsa.org
Be the first to know
Get local news delivered to your inbox!