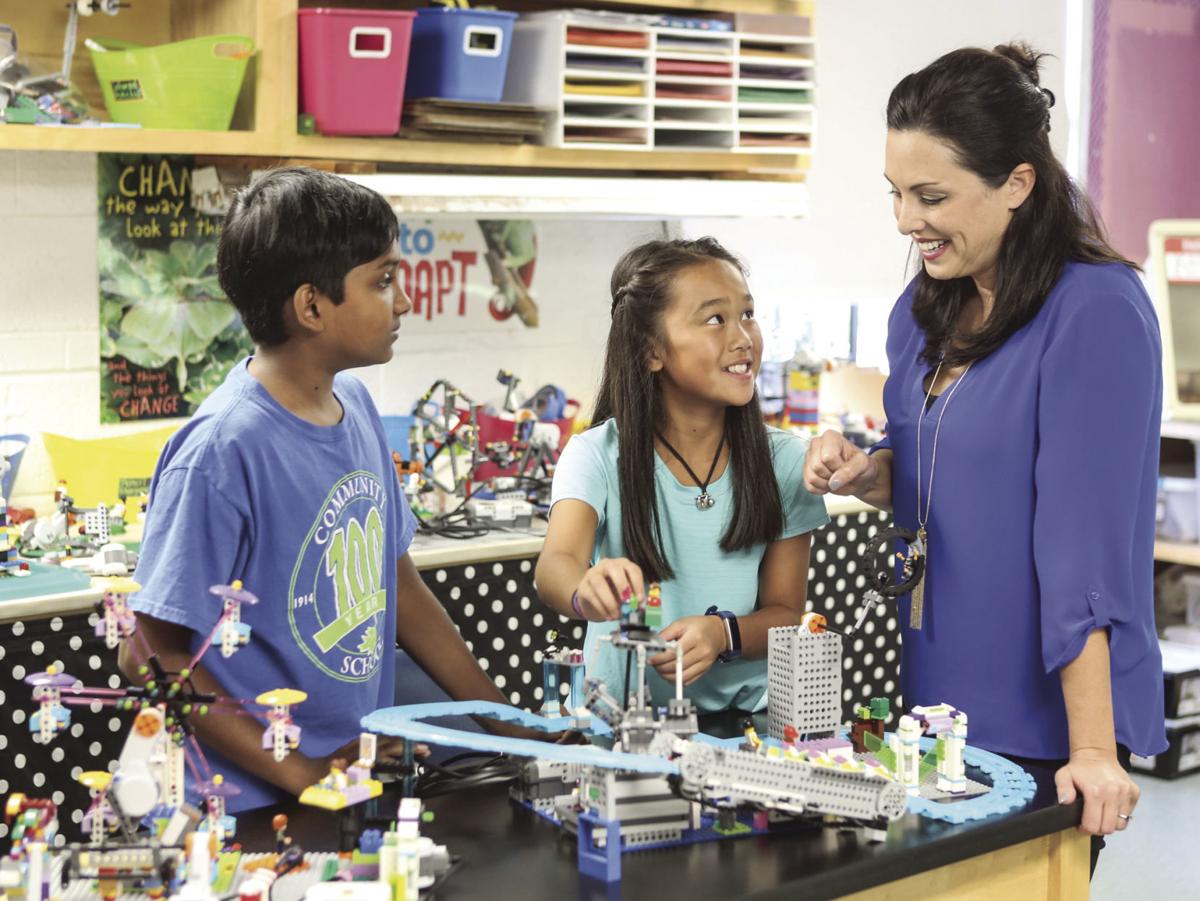 A few years ago the biggest buzz in education was a push toward STEM (science, technology, engineering and math). Recently a new acronym has been introduced: STEAM. STEAM includes the same subjects as STEM with an added art focus. This model teaches students creative problem-solving by taking an artistic approach to science and technology.
Although STEAM might seem like a new buzzword, for Community School it has been the bedrock of its curriculum since its founding in 1914. "We like to say we have the original STEAM program, and we're happy that people are catching up," says Bob Cooke, head of school.
"I think one of the key aspects [of STEAM] is that it really helps teach critical thinking," Cooke continues. "We don't know the jobs of the future … but we know it will involve thinking creatively. It really teaches them the core skills they'll need regardless of what they do with their lives."
Alongside using STEAM, Community School also prepares its students for real-world skills by not having their teachers siloed off by subject. "We think weaving [subjects] together is more realistic to how we live our lives," Cooke says. "It makes for fuller and longer-lasting learning for our students."
Cooke gives examples of this integrated learning method: "We are one of the few elementary schools in the U.S. with a woodshop. When doing our 6th grade play, the students in charge of set design created a full-size treehouse that held six students. The woodshop teacher came in to help them with the skills they needed but then stepped back and let them do the building and designing with all the critical thinking needed."
Community School teachers are experts in their areas, and help students weave their lessons together using creativity and problem-solving skills. "The kids are the leaders, and are supported by teachers," Cooke adds.
Community School will be hosting two events in November for interested families. First, its Open House on November 2, and then Connect with Community on November 12. The latter will take place while class is in session and allow for parents to get a sense of what the average school day will be like.
"It's great for parents to understand who we are and what we do here," Cooke asserts. "It's an amazing place for kids to come and learn."
OPEN HOUSE
Saturday, Nov. 2 from 9 to 11:30 a.m., Community School
Learn all about Community School get an overview of the mission and curriculum as you tour the school's 18-acre campus.
Connect with Community
Tuesday, Nov. 12 from 9:15 to 10:45 a.m., Community School
Get an up-close look at what Community School offers and visit regular classes in session, guided by current parents.
For more information: Community School, 900 Lay Road, 314-991-0005, communityschool.com
Be the first to know
Get local news delivered to your inbox!