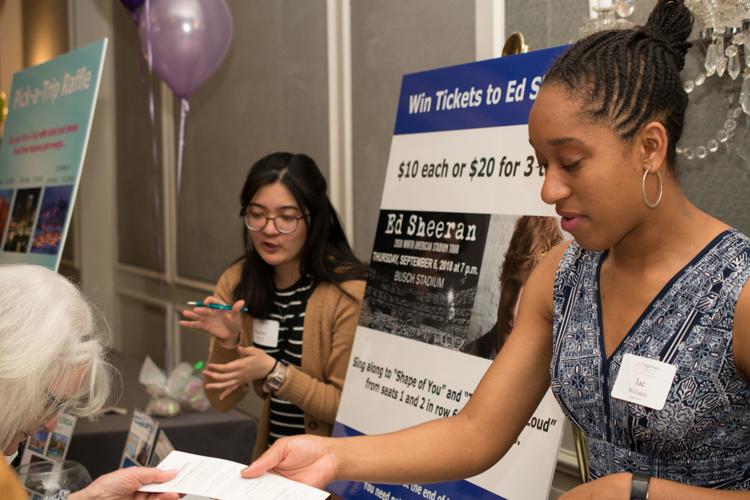 Domestic and sexual violence can happen to anyone, anytime, anywhere.
"There is no standard profile of a survivor of domestic and sexual violence," says Susan Kidder, CEO of Safe Connections. "It's a myth that it's just certain people in certain neighborhoods of certain economic status."
That's why Safe Connections supports domestic and sexual violence survivors of every gender, gender identity, gender expression and sexual orientation, as well as offering therapy, support groups and prevention education programming. The organization also operates a 24-hour crisis help line.
Established as the Women's Self-Help Center more than 40 years ago, the nonprofit annually serves almost 20,000 individuals and has about 50 staff members. Licensed professional therapists provide individual therapy and a variety of support groups for survivors, ages 11 and older, who have experienced rape, domestic or dating abuse, sex trafficking or childhood sexual abuse.
"We have nearly 20,000 stories, and none are better or worse than any other story because trauma is trauma, and our work in our therapy program in part is to help people in healing from those traumas," Kidder says.
The majority of survivors are female, and although most men are not abusers, the majority of abusers are men, Kidder says, adding, "We must engage boys and men to be leaders, role models and change agents."
In this effort to stop the cycle of domestic and sexual abuse, the organization offers prevention education, including Project HART (Healthy Alternatives in Relationships among Teens), classroom-based programming for middle school and high school students, as well as Safe Connections on Campus for college students. "We are helping our young people understand what healthy relationships are and what healthy relationships aren't – and helping them exit those that aren't," Kidder says. "It's important for us to do prevention on the front end so there is less need for our services on the back end."
Safe Connections also is dedicated to changing the dialogue surrounding survivors. "It's important to know that violence is never, ever a survivor's fault," Kidder says. "It's very misguided to ask, 'Why were you there?' 'What were you wearing?' 'Didn't you know better?' Those are all victim-blaming questions; we need to ask different questions. It's not 'Why doesn't she leave?' It should be 'Why does he abuse?'"
To help raise funds for its cause, Safe Connections annually hosts two signature events: Together! Engaging Women/Empowering Girls each spring and the Lotus Ball, set for Nov. 8 at the Missouri Athletic Club's downtown St. Louis location. Kidder says the empowering events give voice to survivors of domestic and sexual violence and inspire the community to change the cycle of abuse.
Domestic and sexual violence survivors are not alone, Kidder says. "They can call our crisis help line, or for folks who are concerned about someone, they can call us to talk about how to help that person," she says. "We need everyone to be involved because this is not a women's issue alone – this is everyone's issue."
Safe Connections, 2165 Hampton Ave., St. Louis, 314-646-7500, safeconnections.org
Volunteer Spotlight: Dean Kpere-Daibo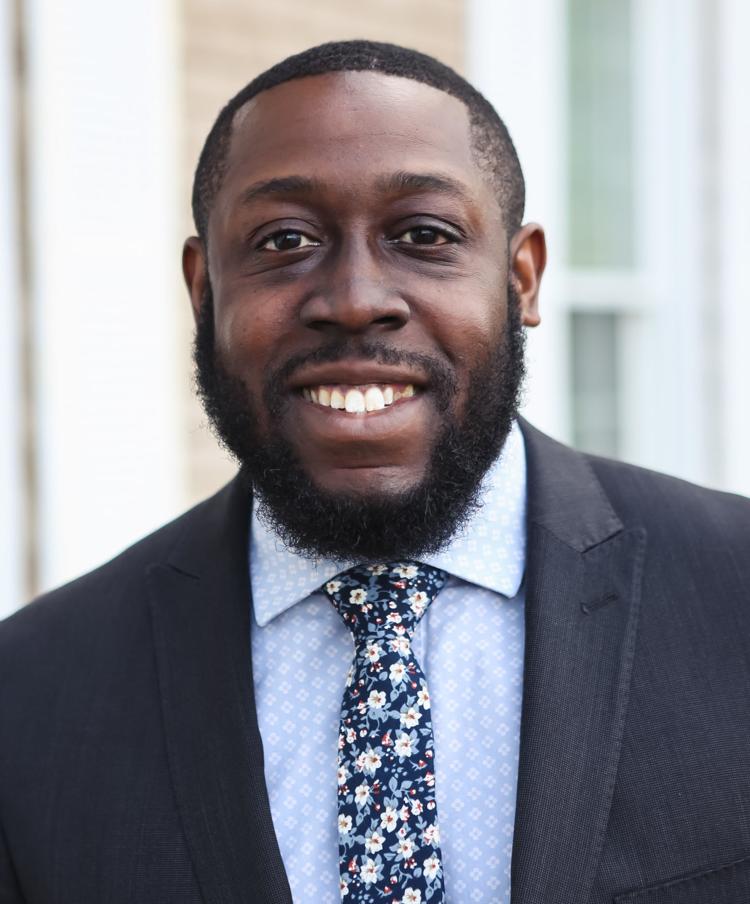 Dean Kpere-Daibo says Safe Connections is truly transforming lives.
The longtime volunteer, who previously served on Safe Connections' Young Professionals board for six years and currently is a member of its board of directors, assists in raising funds and resources for the cause and acts as an advocate for its mission of preventing and ending domestic and sexual violence, while helping survivors thrive.
Safe Connections has shown Kpere-Daibo the impact domestic and sexual abuse has on the community. "Through discussions and training provided by Safe Connections' staff, I am now better educated on the cycle of violence and how we can work to break the cycle," he says.
While working with the nonprofit, Kpere-Daibo says he has utilized his network of friends and associates to serve a great cause and potentially solve a systemic problem in society. "I have learned the only way to serve as an advocate for healthy relationships and solving this problem is by being comfortable having these critical discussions among your friends and family about what a healthy relationship looks like [and] the warning signs of an unhealthy relationship," he says.
Kpere-Daibo hopes others also will volunteer for the organization. "When I hear the stories of survivors discussing what Safe Connections means to them and their families," he says, "I realize the impact of our work: how each small fundraiser, trivia night and dinner ensures Safe Connections can continue its work in breaking the cycle and assisting survivors in rebuilding their lives." [LN dingbat]