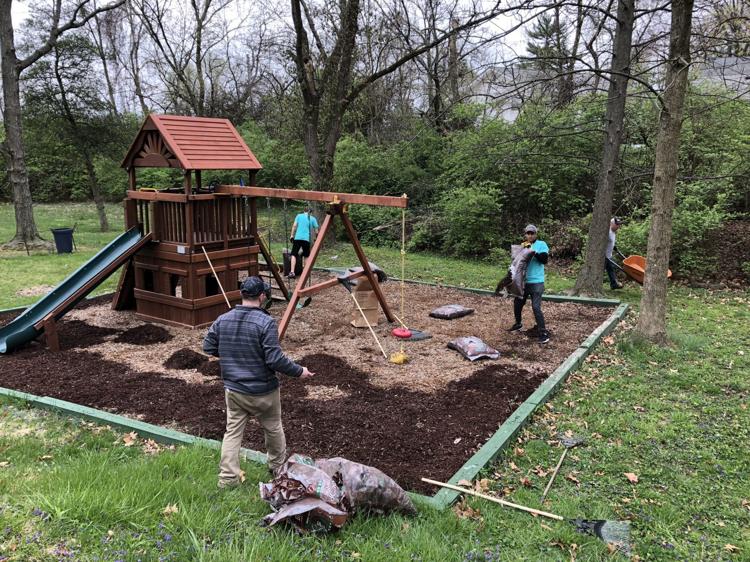 From post-traumatic stress disorder to substance addiction and homelessness, today's veterans can potentially grapple with many barriers post-deployment – and Missouri Veterans Endeavor (MOVE-STL) is here to help.
The organization, which began as an affiliate of the United States Veterans Initiative in 2012 and became an independent 501(c)(3) nonprofit in 2016, provides at-risk and homeless veterans and their families with housing and therapeutic programs to help them overcome obstacles and achieve their goals toward a better future.
MOVE-STL has supplied housing to more than 150 veterans and their family members, offered attachment resources to more than 600 veterans and assisted more than 100 veterans in finding and/or maintaining employment.
"The veteran community where they live is their community," says Bill Wallace, president of MOVE-STL and a U.S. Army Bosnia veteran. "We can address any need 24/7, and we have case managers working with them on a daily basis … to become financially and socially independent, overcome homelessness, move into their own home and have a full life."
MOVE-STL's 25-unit apartment complex, situated on 3 acres in St. John near St. Louis Lambert International Airport, houses up to about 50 veterans, including their family members. "We are the largest veteran community in the region," Wallace says. "There is power in having your veteran peers living around you."
The nonprofit's case managers help veterans and their family members establish action plans by assessing their housing, employment, financial, legal, mental and physical health, and social support needs in order to increase social independence, adequately manage finances, and gain and maintain employment if they are able to work.
The organization also offers individual, group, couples and family therapy. "We also assess them by asking about what they did in the service, how they were discharged and if it was a meaningful experience," Wallace says. "That military experience is a very important aspect of their action plans." He continues by noting that about 70 percent of the homeless veterans aided by MOVE-STL have substance abuse issues. As a result, the organization also offers individual, group, couples and family therapy.
"As MOVE serves a large number of families, it is very important to work with that veteran family individually and as a unit," Wallace adds. MOVE-STL offers diverse support to children, such as activities, tutoring services, transportation to and from school, and financial support for needed supplies, activities and even tuition.
MOVE-STL also assists veterans with transportation to work and school, as well as connects them with family and friends, a church and hobbies that range from art to cooking classes.
Among MOVE-STL's many success stories are veterans who have obtained jobs, watched their children graduate high school and enter college, and purchased their own home. "We have veterans who have been in prison, and they come here, and we help them get and maintain jobs, support their sobriety and move out feeling connected with the community," Wallace says. "And they all know they can come back here for help or return as mentors to their peers."
MOVE-STL hopes to expand by developing another residential complex, as the need is expected to grow. Wallace says with 200,000 service members transitioning to civilian life every year and almost 2 million service members having served in Afghanistan, Iraq and other hostile environments since 2001, many of these men and women discharge with stressors.
"If they have endured multiple and extended deployments in dangerous places, it's a natural effect that they could experience post-traumatic stress," he says. Some of the associated symptoms are depression, anxiety, obtrusive thoughts, sleep disturbance and social isolation.
"Post-traumatic stress is a very personal and individual malady, and if left untreated or denied, it can show up at unexpected times and lead to at-risk behaviors, isolation and homelessness," Wallace says. "We want to make sure we are doing everything we can with our community to have the measures in place to support our veterans."
Missouri Veterans Endeavor, 8410 Engler Park Court, St. Louis, 314-778-9497, move-stl.org
Volunteer Spotlight: Chris Schroeder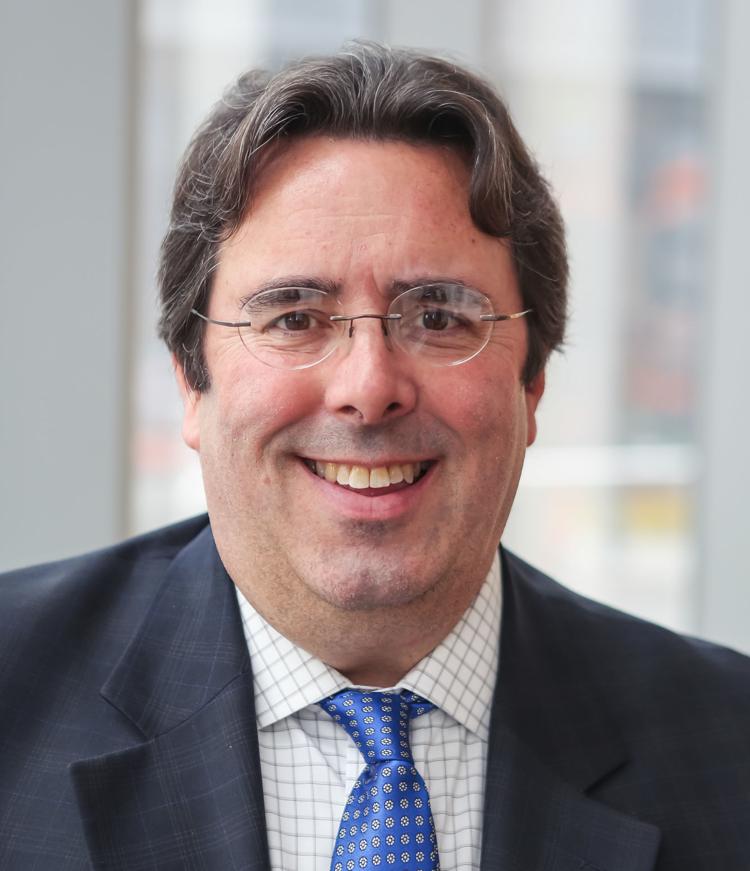 Chris Schroeder believes in helping U.S. veterans who have supported the country's freedom. And through MOVE-STL, the father of a U.S. Navy pilot is doing just that.
Since early 2016, Schroeder has been giving back by serving MOVE-STL through his role as the St. Louis regional leader for the UMB Veterans Business Resource Group at his employer, UMB Bank.
To contribute to MOVE-STL's mission of housing and supporting veterans and their families, Schroeder has led the group to serve a Fourth of July barbecue and holiday dinners for its veteran residents and staff. "We support the communities that we serve, and we do that through an employee matching-gift program," Schroeder says.
Schroeder and the group also help connect veterans, as well as student veterans who have returned to college, with job opportunities in the finance world.
Helping veterans and their families become secure and successful has been important and impactful for Schroeder. "It's important to give your talents, time and treasures through volunteering," he says. "I encourage others to find a group they are passionate about and find a little time each week or each month to give to that cause." [LN dingbat]