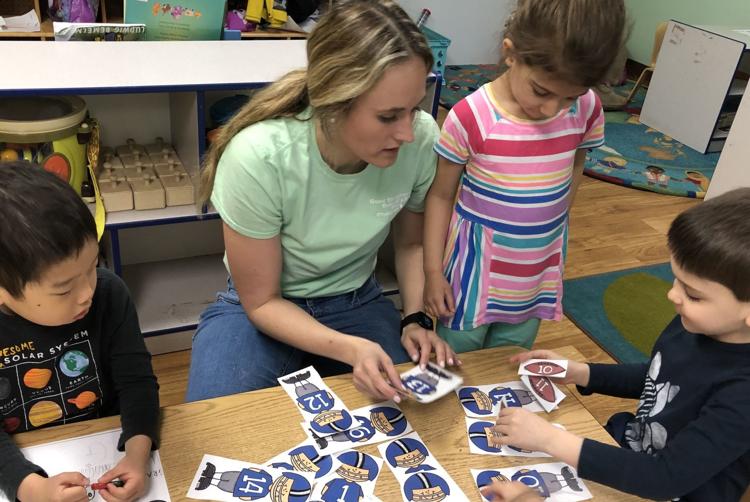 At Good Shepherd School for Children, kids with special needs learn, play and grow alongside their typically developing peers.
"We help each child reach his or her full potential, realizing that is different for everyone," says Nancy Litzau, school president. "Children move with their age group regardless of their developmental level, and we find the children with special needs want to stay up with their peers, so their progress is better and faster."
In 1967, a group of parents of young children with special needs formed the organization in the basement of a church with a mission to care for the whole flock, never leaving any child behind – hence its name, Good Shepherd. "At that point, the Special School District was about 10 years old, and educators did not believe the youngest children with special needs could be educated," Litzau says. "There was no special-needs education before kindergarten, so it was a unique concept at the time."
Today, the nonprofit early-learning and pediatric-therapy center has grown to occupy a 3-acre campus in Creve Coeur, welcoming children with and without special needs, ages 6 weeks to 6 years, and up to age 18 in its therapy services.
Therapists serve children enrolled in the school or as outpatients with speech and language, occupational, physical and behavioral special needs. "We used to serve kids with a lot of physical special needs, but with the progress of medicine and science, we're now seeing more kids on the autism spectrum or with delayed development," Litzau says, noting that there also are students dealing with ADHD, spina bifida, cerebral palsy, stroke and Down syndrome.
With 35 staff members and 38 volunteers, the center served 167 children last year. "We know that kids with special needs may need more time and attention, so we have smaller class sizes," Litzau says, adding that each classroom typically has one teacher for every six students age 2 and older. For children younger than 2, Good Shepherd follows state guidelines that require one teacher for every four children.
The school's facilities include seven classrooms, a therapy gym and a library, and each week, teachers develop uniquely themed lessons that promote development for all children. Through the power of early intervention, Litzau says kids with special needs are successfully transitioning to traditional schooling at the typical age.
Although it's really easy to see the benefits that children with special needs receive at the school, typically developing kids also benefit, Litzau says: "They're much more compassionate about people who are different from them, they're less likely to bully, and they're more likely to interact with those with special needs."
One student who came to Good Shepherd as a 3-year-old who didn't talk or walk began to make sounds intentionally and walk before kindergarten. "All the kids wanted to help her so much that we had to make taking care of her a classroom job," Litzau says. "Looking at a child differently is an adult thing, not a child thing. Small children don't recognize special needs and just want someone to play with them and be happy with them."
When people think of special needs, they think of a deficit, Litzau says. "But kids who may not be able to sit in an academic setting or participate in a project still can be an early reader and be really bright and contribute in a different way," she says. "Not giving up on any kid is important."
Good Shepherd School for Children, 1170 Timber Run Drive, St. Louis, 314-469-0606, goodss.org
Volunteer Spotlight: Staci Kopp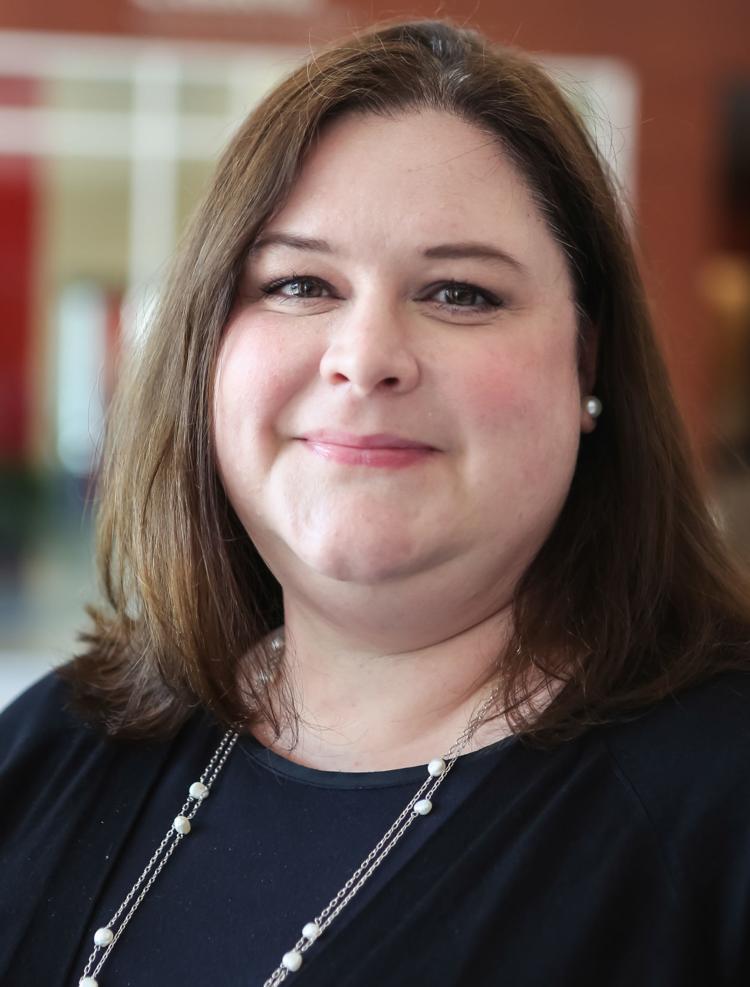 Staci Kopp wants to scream from a mountaintop how special Good Shepherd School for Children is for kids and their families.
Kopp, a member of the school's board of directors and parents' association, says she and her 5-year-old son, Grayson, instantly fell in love with the early-learning center when he began attending about three years ago.
The center is a great space for kids, whether they are typically developing or have unique needs, Kopp says. "It chokes you up as a parent because it's a really special place where differences aren't really an issue, and they get to just be a kid," she notes. "They're all friends and don't notice whether they're normally developing or have special needs, and they learn that just because they are different in some ways, it just makes you special, and you still get to do things all the [other] kids do."
As an active volunteer, Kopp helps host the school's events, from cookouts to movie nights and teacher-appreciation days. "It's a great way for parents to get to know [one another] and learn the special things the kids have, and share stories and life experiences," she says.
The center's intimate size and small staff create a tightknit family setting where the kids can really blossom, Kopp says: "The teachers are so creative, and they make it this fun world where the kids go."
The integrated effort to meet each child's special needs is unique, and it's such a relief for parents to leave their children in that type of environment every day, Kopp says: "I see these parents on Facebook who don't know where to go to help their kids, and I wish more parents knew about Good Shepherd. They support the whole family." [LN dingbat]