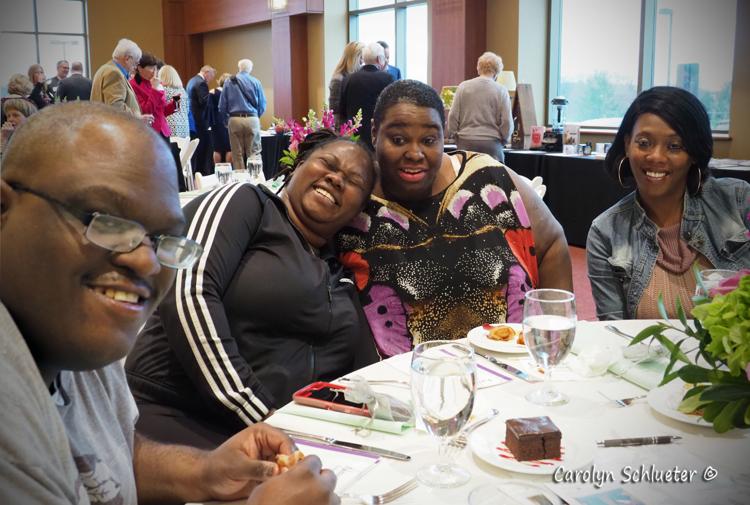 When a young Missouri man had nowhere to turn, Caring Solutions was there.
"He was in and out of the psychiatric hospital six times in three months [with] behavioral issues," says Madeleine Hawn, founder and CEO of Caring Solutions. "He was dropped off at our respite home with only his medications, and he started to do wonderfully because we provided behavioral support. He returned to live at home with his father after a few months of care. That was so heartwarming to see that reunion – it was just awesome."
Founded in 2001, Caring Solutions was the first Missouri nonprofit to offer a host-family living option for those with developmental disabilities and has since developed multiple community-based living environments and staffing models. Many of its clients have come from broken or abusive homes, aging or ill parents, long-term hospitalization or homelessness, and have often been unable to receive services from other providers.
"From the very beginning, we wanted to fill the gaps of service for people with developmental disabilities and serve those people who have the greatest needs," Hawn says. "We made a commitment to design services around individuals' needs."
The organization's focus is on helping children and adults with intellectual and developmental disorders, such as autism or cerebral palsy, who frequently have additional mental illness and physical developmental disorders. Each person must have a primary diagnosis of a developmental disability, and many have secondary diagnoses such as mental illness.
With almost 300 employees and 115 volunteers, Caring Solutions annually provides 550,000 hours of 24/7 support to 100 individuals in St. Louis and St. Louis County, as well as surrounding Missouri counties. The nonprofit receives referrals from the Missouri Department of Mental Health, which also serves as the primary funding source for most clients.
Services are provided in the client's home or at one of the organization's staffed sites, which include host homes, individualized supported-living homes, companion homes, independent-living assistance and respite, including its newest facility, Valentine Place, in Ferguson.
The home – named for Trudy Busch Valentine, who contributed to its purchase and rehab along with Emerson Corporation – offers shelter and therapeutic respite services to those with developmental disabilities and severe behavioral challenges. "It's the only program of its kind in the state," Hawn says, adding that the home can serve four clients at a time, annually providing 55,000 hours of respite.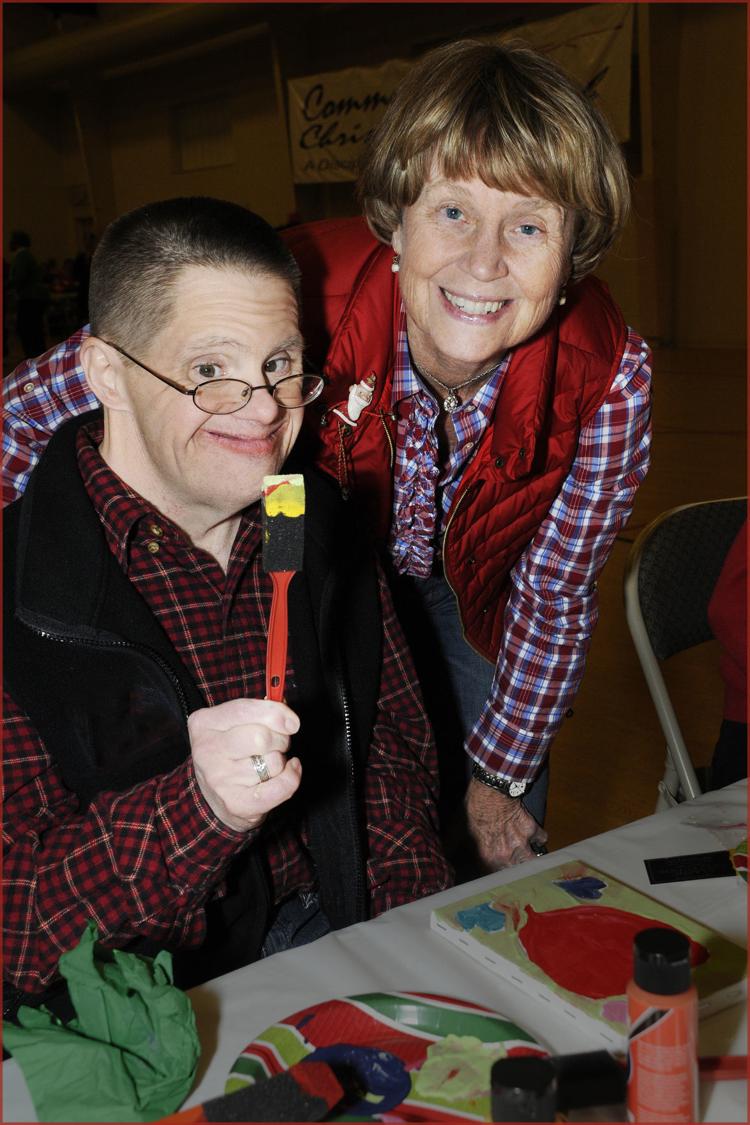 Each of the nonprofit's sites offers individualized support, Hawn says. "Often, we rent a house or apartment and provide individualized supported living with around-the-clock awake staffing to help clients with all aspects of their daily living. We also provide in-home support to families who have a developmentally disabled family member, and the individual may need to go to one of our respite homes once a month for a break for the family."
One of Caring Solutions' first clients has become one of its greatest success stories. In 2002, the young man previously mentioned, who had severe autism and behavioral issues, lived at home with his mother. "His mom had no way to keep up with him because she was in a wheelchair," Hawn says. Caring Solutions first provided him in-home services; then he moved into one of the organization's sites. "He has developed incredible skills," Hawn relates. "Before, he couldn't even go to the grocery store. Now, he regularly goes into the community with assistance and does activities."
Hawn says it's touching whenever a client achieves new skills: "We help people discover their abilities … For some, it is learning how to take a shower, and others, it is getting a job. We are not just called Caring Solutions – people really care about each other here."
Caring Solutions, 1852 Craig Park Court, St. Louis, 314-942-7350, caringsolutions.org
Volunteer Spotlight: Greg Beasley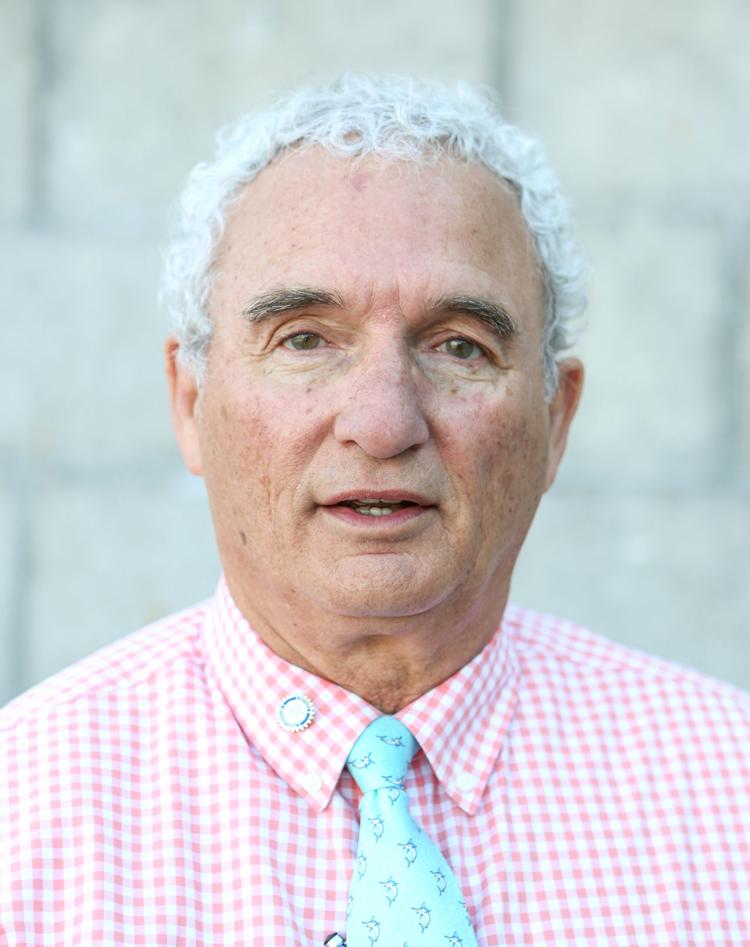 Greg Beasley believes in the importance of understanding those with developmental disabilities. That's what sparked him to help longtime friend Madeleine Hawn's organization, Caring Solutions.
Beasley, who serves as a board member and chairs the development committee, has painted the nonprofit's homes, as well as recruited friends and fellow West County Rotarians to help in the renovation of its Valentine Place therapeutic respite home in Ferguson.
The versatile volunteer even plays Santa Claus at the organization's annual holiday party.
Beasley says serving Caring Solutions has given him a greater awareness of local individuals' needs in the area of developmental disabilities. "It's important to understand the degree and extent of those disabilities," he says.
And as Beasley has gotten to know some of the clients through volunteering, it's become even more clear what a worthy cause he is helping. "Caring Solutions develops a unique program around what each client needs," he says. "They also find out what the clients can do, and they help them build on that."
Caring Solutions describes Beasley as an "exemplary volunteer," who is "caring, kind and humble," according to Sally Boyd, the nonprofit's director of development.
Beasley encourages others to become involved with the organization. "People should volunteer to help out so they can truly understand the different types of needs of these clients," he says. "It gives you a lot of satisfaction and happiness to be able to see them get better at what they can do, and it's gratifying to see their growth when you work with them." [LN dingbat]