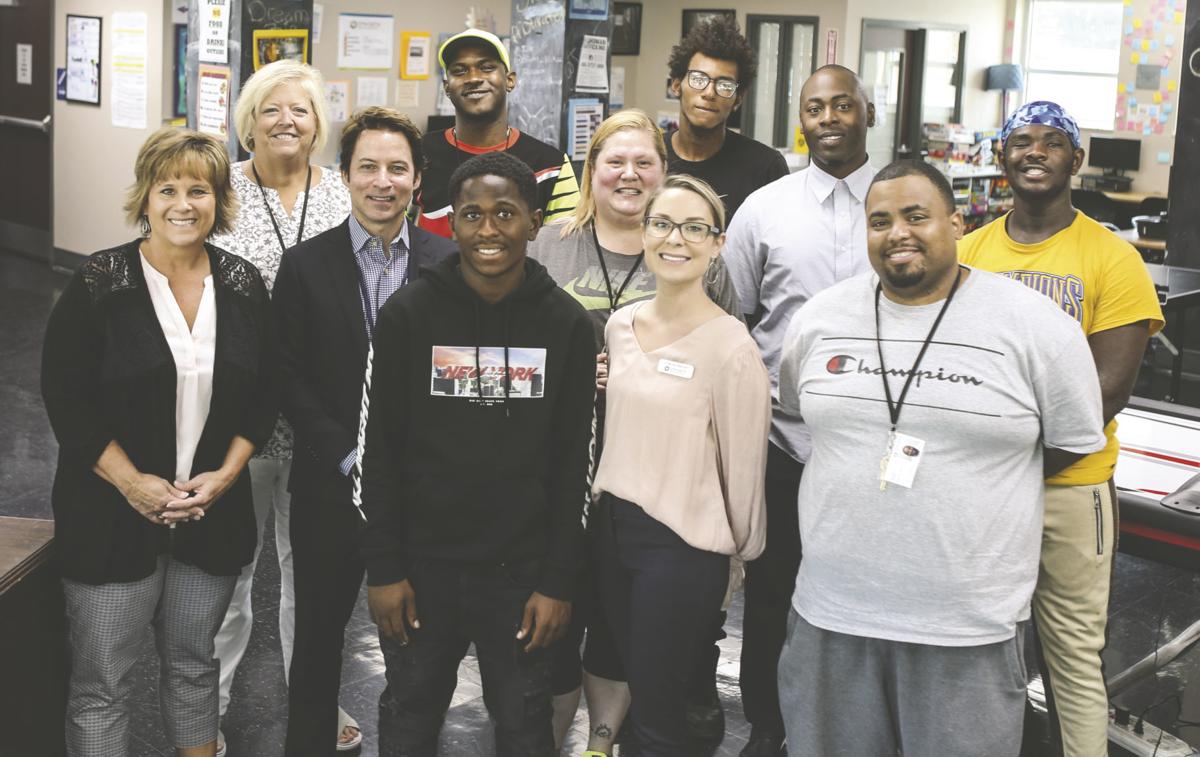 Epworth Children & Family Services isn't an organization one can easily describe in a sentence, with the scope of their services so wide and comprehensive. After all, working with at-risk children, youth and families isn't a small task and has a number of different facets that Epworth works to address.
Headquartered in Webster Groves with multiple campuses, the organization has volunteers and professionals prepared to assist however needed. There is a continuum of services – from foster care and programs around supportive housing to wrap-around social services helping teach basic life skills to youth forced into independence.
Epworth was founded in 1864 by five women of the Methodist Church in response to the large influx of orphans in result of the Civil War, as well as the cholera epidemic in St. Louis.
"The women focused on children who were considered more undesirable," explains Epworth president and CEO Mike Panicola. "They cared for them like a family and worked to keep the home as much a non-institutional setting as possible."
Panicola stresses the continued connection to the United Methodist Women as Epworth evolves. "They are passionate advocates for women and children. They own the [Webster] campus and their generosity supports us," he adds.
Coming from SSM Health as its senior vice president, Panicola was blown away by that passion and that support from everyone involved. "I have been tremendously impressed by the commitment and compassion of the people providing direct care. I am extremely proud of the impact Epworth has on the people we serve."
As an example, he details witnessing a young woman in the youth shelter exuberantly celebrating news she had landed a job thanks to Epworth's assistance in creating a resume. "She had never put her life's work on paper and she was so excited. That encapsulates what Epworth does; we're helping people recognize their own intrinsic value and giving them the opportunity to flourish."
The annual Wine Dinner & Auction is what Panicola describes as Epworth's biggest fundraising event to sustain and expand its life impacting programs. There is a short presentation and video, where guests can learn more about the good work the organization does. "It's a very nice dinner that is paired with some of the finest wines around," Panicola says. "We have generous donors who provide incredibly fine wines that we auction off."
If you can't attend the auction, Panicola encourages people to reach out and volunteer within the organization, as well as donate and spread the word however they can. He concludes, quoting the former National President of United Methodist Women, Yvette Richards: "We serve the least, the lost and the forgotten. Those faces may change over time but that's what we're doing."
Headquartered at 110 N. Elm Ave., Webster Groves, with offices in Normandy, University City and St. Louis City, 314-961-5718, epworth.org
Epworth's 17th Annual Wine Dinner & Auction
Saturday, November 9, 6 p.m.
The Ritz-Carlton, St. Louis
Learn more about Epworth as the organization celebrates its donors and friend. Enjoy dinner paired with some of the finest wines around and bid on rare wines during the auction.
Be the first to know
Get local news delivered to your inbox!