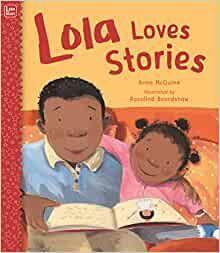 In slightly more than a week, Father's Day will arrive, and in that light, Ready Readers offers two tales for pops and their poppets to enjoy together.
Lola Loves Stories features the adorable title character and her father exploring her favorite things: books! Each week, the two of them visit the library and check out several stories that inspire pretending. Lola's literary adventures include being a fairy princess, playing a pilot exploring fantastic places "like Paris and Lagos," enjoying a tea party, chasing friends "through the jungle" and working on her dollhouse with dad.
Writer Anna McQuinn and illustrator Rosalind Beardshaw deftly portray the beautiful simplicity of children's play and give a glimpse into their worldview, where family and friends reign supreme. Kids of all ages should enjoy this and other titles in McQuinn and Beardshaw's Lola Reads series.
Based on the British nursery rhyme/cumulative tale "This Is the House That Jack Built," Around the Table That Grandad Built by writer Melanie Heuiser Hill and illustrator Jaime Kim employs the add-on technique to celebrate a vibrant and diverse family's use of cherished heirlooms. The story begins, "This is the table that Grandad built." As the table is set, generations are remembered and appreciated for their contributions: glassware from Mom and Dad's wedding, cutlery from Dad's grandma, napkins sewn by Mom and rainbow plates all placed carefully by grandchildren on the table that their grandfather crafted.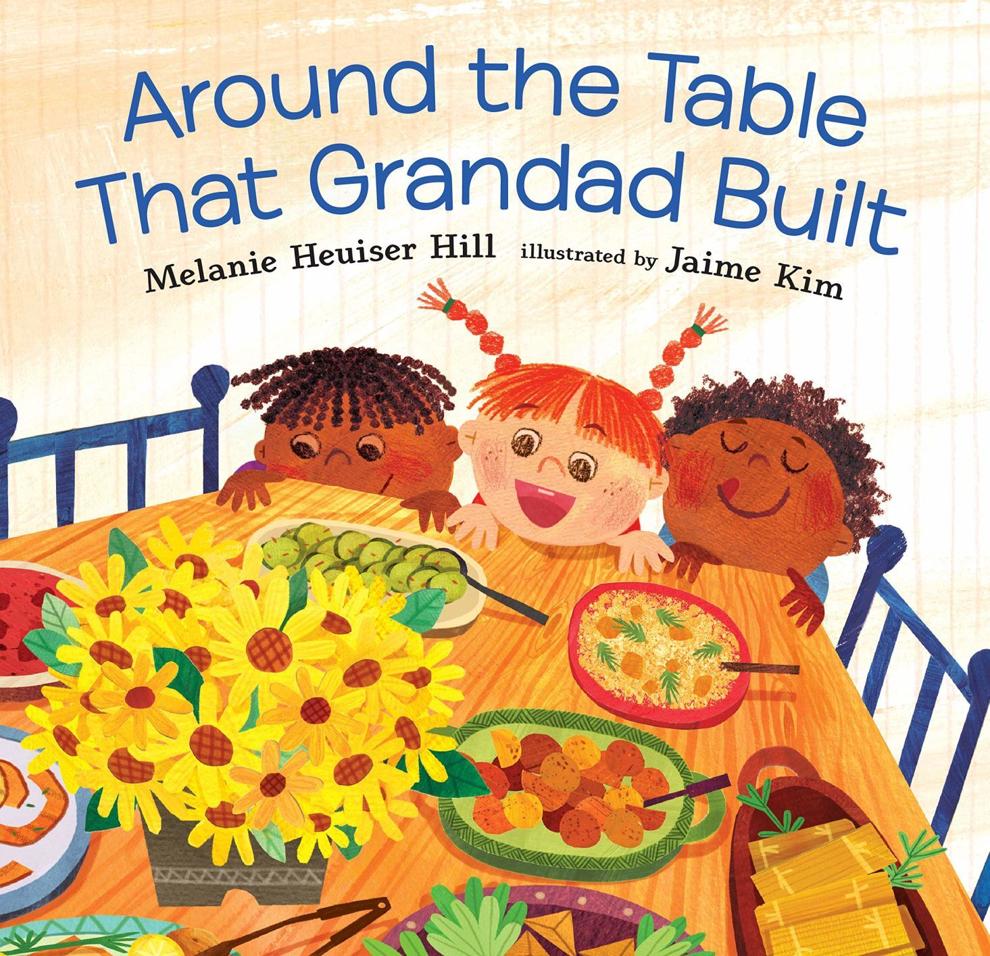 Kim's bright illustrations should be especially appealing. Objects in the pages feature a straight-lined cut-collage feel, while children and adults look child-drawn and energetic. Children are depicted reaching eagerly for veggies harvested from the family garden and prepared for the occasion. Joining those treats are perpetual favorites like spicy samosas, tamales, rice pudding and pie. Topping the bill of fare, though, are Grandma's fresh bread and Dad's huckleberry jam.
Grandad sits at the head of the table he built, holding hands while leading the blessing and giving thanks for the love, food, family and friends gathered there. Readers of all ages should enjoy this story with their own families – and take time to celebrate traditions of their own.
Visit readyreaders.org to discover how you can join the effort to bring a lifetime of literacy and learning to our community's most vulnerable children.