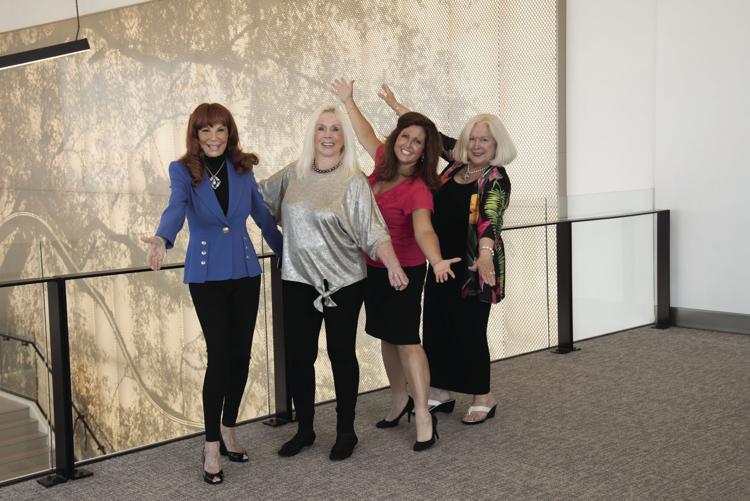 For more than a decade, Winter Opera Saint Louis has brought the art form to the area with world-class performances throughout the winter months. COVID-19 may be putting a hold on theater, but the nonprofit is still finding ways to connect with the community.
"We're always trying to reach out," explains general director Gina Galati. "We had our summer Opera Nights at Dominic's restaurant on the Hill; we're having social distancing concerts in the lobby of the Kirkwood Performing Arts Center. We've been busy trying to stay involved."
One way its costume shop has been giving back is through making masks for both the company and the greater community. It has currently produced more than 4,000 masks in various colors, including Blues and Cardinals themes.
"We've sent them to children's hospitals and nursing homes," says costume and alterations director Lauren Smith Bearden. "Several people ordered from us to donate. The generosity was pretty amazing."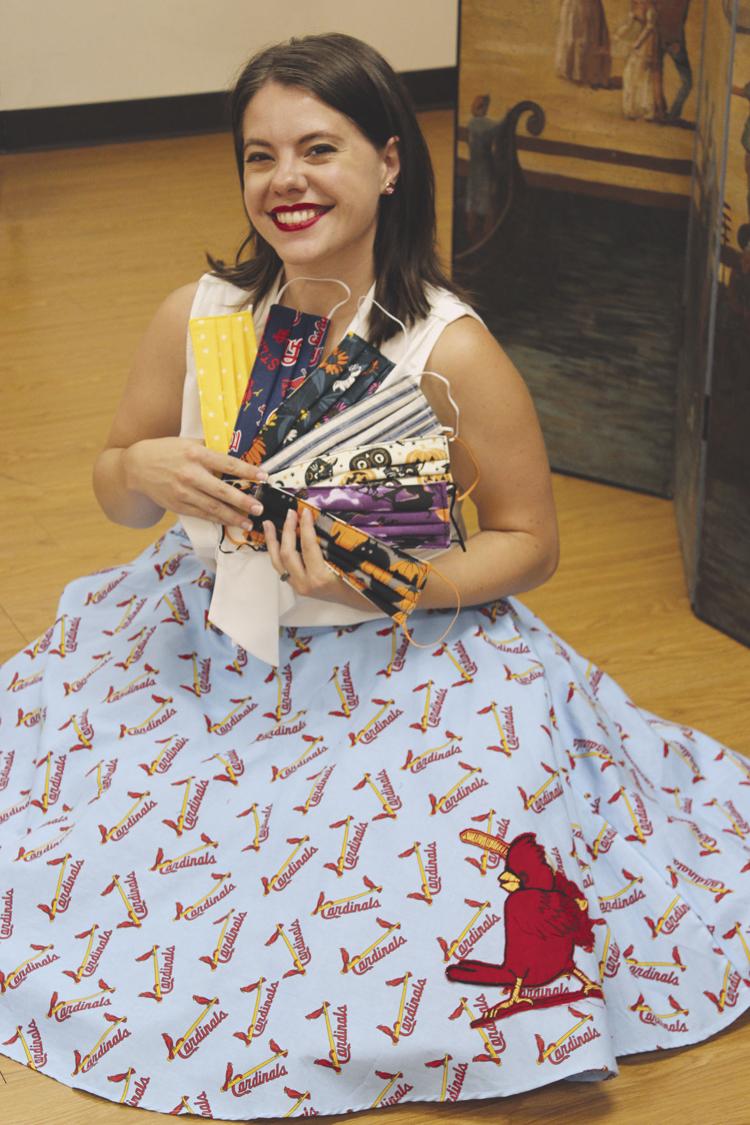 A March donation from board president and patron, Nancy Pillsbury of Pillsbury Marketing has also allowed Winter Opera to send its homemade masks to all season ticket holders, as well. "We were able to reach out to our patrons and give them a gift [to] let them know we're thinking about them," Bearden says.
"We also rent studio and rehearsal space to local artists," Galati adds. "We are always doing alterations and using our costume shop for the community."
Winter Opera is currently moving its performances to the Kirkwood Performing Arts Center. Although its first opera has been postponed, the socially distant concerts held in the lobby will begin in September and run through November.
Board member Nancy Green, who started Winter Opera's endowment, continues her generous support of the opera's efforts, as has fellow board member Lu Barnes. Board member Mary Pillsbury is also doing a $25,000 match for anyone donating to help the opera raise funds. Donations to the opera are greatly appreciated, as is going online to order a face mask.
"We're coming out with our Halloween masks soon," Bearden says. "That will be fun." In these challenging times, Winter Opera is happy to spread some joy wherever it can.
Winter Opera Saint Louis, 2324 Marconi Ave., St. Louis, 314-865-0038, winteroperastl.org
Be the first to know
Get local news delivered to your inbox!