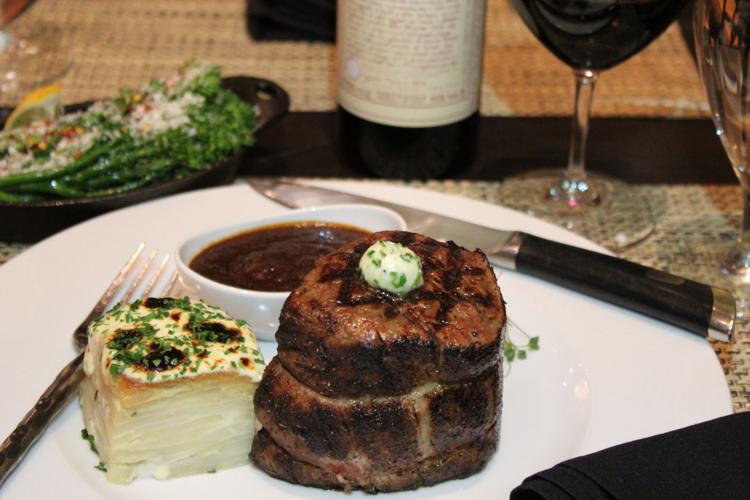 Last year, for the first time in years, Truffles Restaurant was open for Christmas Eve dinner. General manager Aleks Jovanovic says the evening was a huge success, so the restaurant is planning to do the same this year.
"Truffles was packed, and we hope to see it that way again this year," he says. "We're hoping for a full house."
In addition to Christmas Eve, Truffles will be open for New Year's Eve. Those interested in having the Butchery Truffles Meat Market experience brought to them can take advantage of the catering service, which is up-and-coming.
"We are evolving our catering business from the Butchery side," Jovanovic says. "What makes our catering different and unique is our highly customizable menus. Customers can do a sandwich type of office party all the way to a high-end style straight from Truffles' kitchen menus."
For the first time, Butchery is offering a roasted beef tenderloin that's precooked and preseasoned for the holiday season.
We're taking the work out of our customers' hands," Steve Caravelli, the executive chef of Butchery, says. "The tenderloin only needs to be rewarmed, so I'm predicting it's going to be popular for the holidays."
Truffles' wine selection is also ever-changing and evolving. This year the restaurant is offering a wine package with a selection of four wines, which customers can pick or the Truffles staff can select for them.
Caravelli says it offers one of the most unique wine selections in St. Louis.
"You won't see them anywhere else," he says. "They're a great gift for people who like to experiment. We have Macedonian wines, Greek wines, off-the-beaten-path French wines. It's fun to try unique wines you've never had before."
Truffles & Butchery offer a variety of gift baskets, many of which are customizable. A few of their themed ones include their grill master and pit master baskets.
"Our gift baskets can be sent out to an office or to families or friends," he says. "We can customize those and make them any price point for you. You can include meats, sauces, bottles of wine … It's up to the customer."
Another great holiday gift is a butcher class from Butchery. For $150 a person, customers can learn how to butcher a pig and take the meat home.
"It's a great gift for a foodie or someone who enjoys pork," Caravelli says.
As for the upcoming year, Jovanovic says he hopes to continue to grow the sister businesses and meet the customers' needs.
"We're looking forward in the new year to expanding on what we've accomplished this year," he says.
Truffles & Butchery, 9202 Clayton Road, 314-567-9100, todayattruffles.com