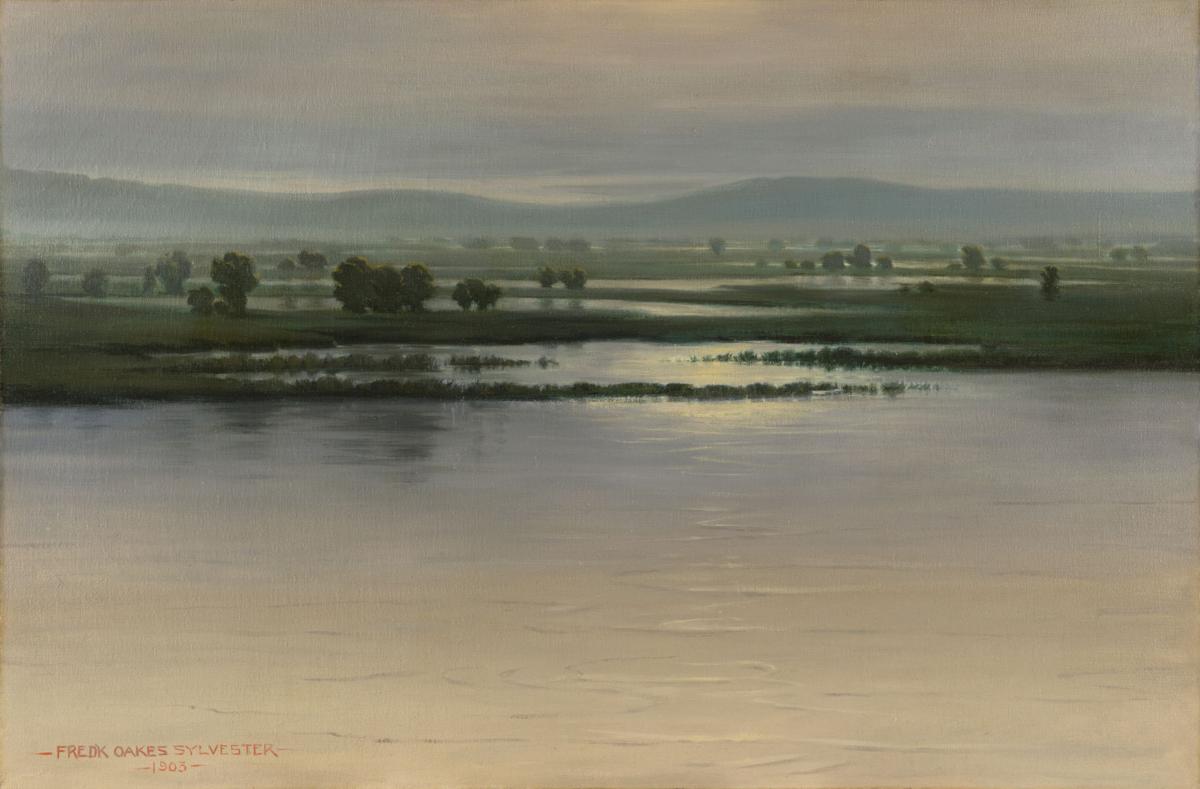 Reflecting the bicentennial of Missouri's admission to statehood on Aug. 10, 1821, the Saint Louis Art Museum is celebrating through an exploration of art that spans well over the 200 years of statehood. "Art Along the Rivers" will exhibit art from the confluence region of the state, characterized by the joining of the Mississippi, Missouri and Ohio rivers, from the past millennium.
The exhibition looks to highlight what connects the people of this region and therefore is organized thematically rather than chronologically.
"These are things you wouldn't think to put together, but looking around, you take away some surprises," explains curator of American art Melissa Wolfe. "It's a discovery – we want people to go around the galleries with surprise on what's put together. There are some very famous things and some local things, and they're given the same attention because it is about art that was produced here."
Examples include an embroidered suit jacket by an Alton artist displayed beside a vase by Adelaide Alsop Robineau, one of the leading ceramists from the Art Academy of People's University in University City. Both pieces showcase elaborate textures and layers of color and hold the same weight in the exhibition.
Additionally, through spanning 1,000 years, the exhibition creates a dialogue between art by Native American nations, European immigrants and African Americans, as well as their experience in the same region. The thematic organization, as well as reaching out to a wide variety of institutions and collections, puts the rich diversity of the state on full display.
"It was incredibly fun to reach into local collections," says Amy Torbert, the Andrew W. Mellon Foundation assistant curator of American art. "Small historic houses, historical societies throughout the area, a bed-and-breakfast in Hannibal – it's incredible how many loans we've gotten in the pandemic."
Visitors to the exhibition, as well as those who access it through the museum's website, get another layer of discovery through the audio guide. Typically, the guide is narrated by the exhibition's curators or a colleague. However, in this instance, Wolfe and Torbert thought it imperative to have members of the community speak about the art of their home.
For example, Abdul-Kaba Abdullah, a community developer who oversees murals in the Grove business district, is the narrator for a photograph of a mural from 1968 in north St. Louis. Called the Wall of Respect, it showcased past and current African American leaders. "He tells what that means to him as someone who oversees current murals," says Torbert. "His thoughts and others really personalize these objects in a way we never could achieve ourselves."
"Art Along the Rivers" runs through Jan. 9, and Wolfe and Torbert hope that visitors go in with curiosity and come out with inspiration and discovery that they can take into their own lives.
Saint Louis Art Museum, One Fine Arts Drive, St. Louis, 314-721-0072, slam.org