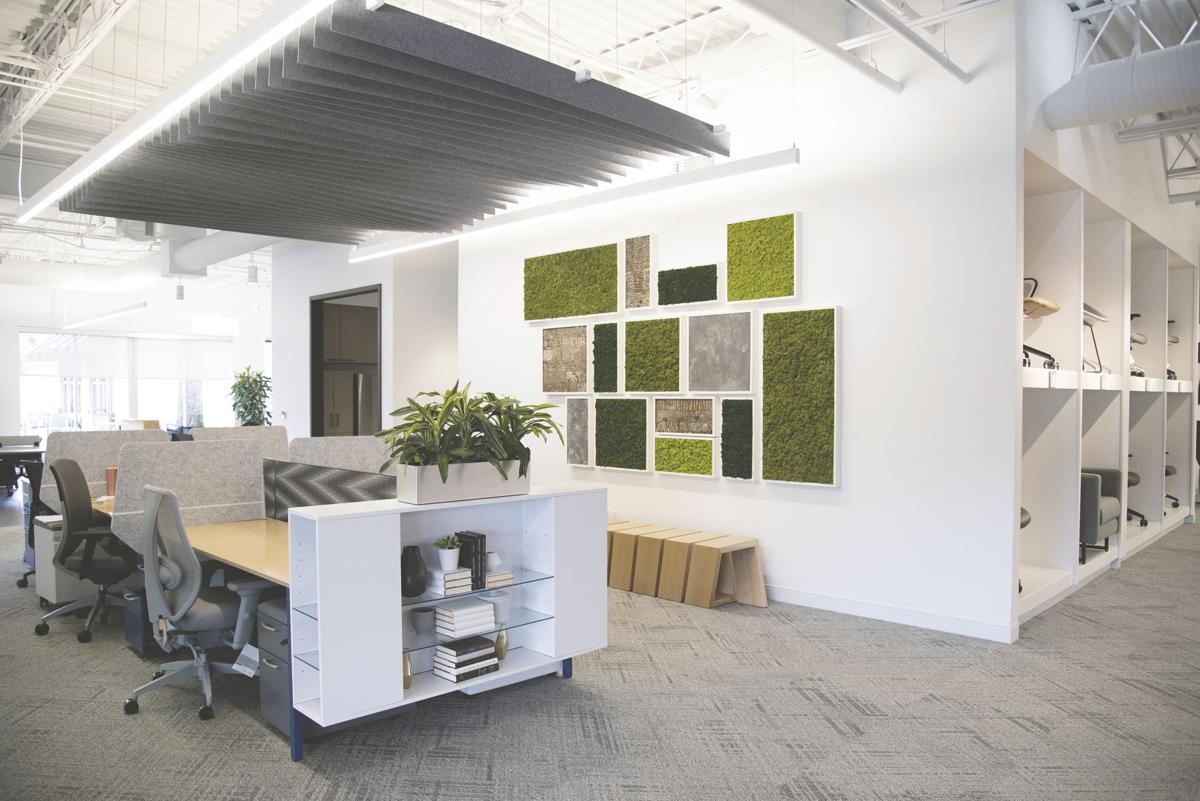 In 2005, Kevin Kenney, owner of KDR Designer Showrooms, purchased the landmark Sunshine Drapery property with the idea to transform it into a one-stop location for home and office interiors. Kenney wanted St. Louis to have a compact version of more expansive design centers found in larger cities, in order keep the business local.
"It's a unique destination devoted exclusively to interiors, in a location convenient from anywhere in the metro area, showcasing the finest of interior products in beautiful showrooms with expert service," Kenney says.
With 100,000 square feet sitting on 7 acres, the Interior Design Center of St. Louis is home to seven locally owned businesses with state-of-the-art showrooms. Additionally, the complex is home to five leading interior design firms.
Showrooms range from Floor Source, the premier flooring showroom in the area, to Walbrandt Technologies, the best in home-automation technology. Autoco has the products and service to help you replace one appliance or your whole kitchen, and if it's elegant plumbing fixtures you're looking for, Premier Plumbing Studio will elevate your space effortlessly.
The Interior Design Center also has everything you need for whole-space remodels, such as creating cutting-edge office interiors with Working Spaces' team of experts in office design and commercial furniture. Beck Allen Cabinetry will help you create an award-winning kitchen or bath, working on multimillion-dollar homes, historic renovations and more.
For professionals and homeowners alike, KDR Designer Showrooms' 60,000-square-foot showroom offers the best in fine furnishings and décor for any space.
"Today, there is much more crossover with furnishings, fabrics, wallcoverings and other finishes between the residential and commercial markets," Kenney explains. "The office environment of today is much more relaxed and comfortable, like you find in residential settings."
The Interior Design Center is open to anyone interested in interior design and remodeling – whether professional designers and builders or a retail shopper. Tour the center today and see what any of its showrooms and designers can do for you.
Interior Design Center of St. Louis, 11610-11660 Page Service Drive, St. Louis, 314-983-0218, idcstl.com