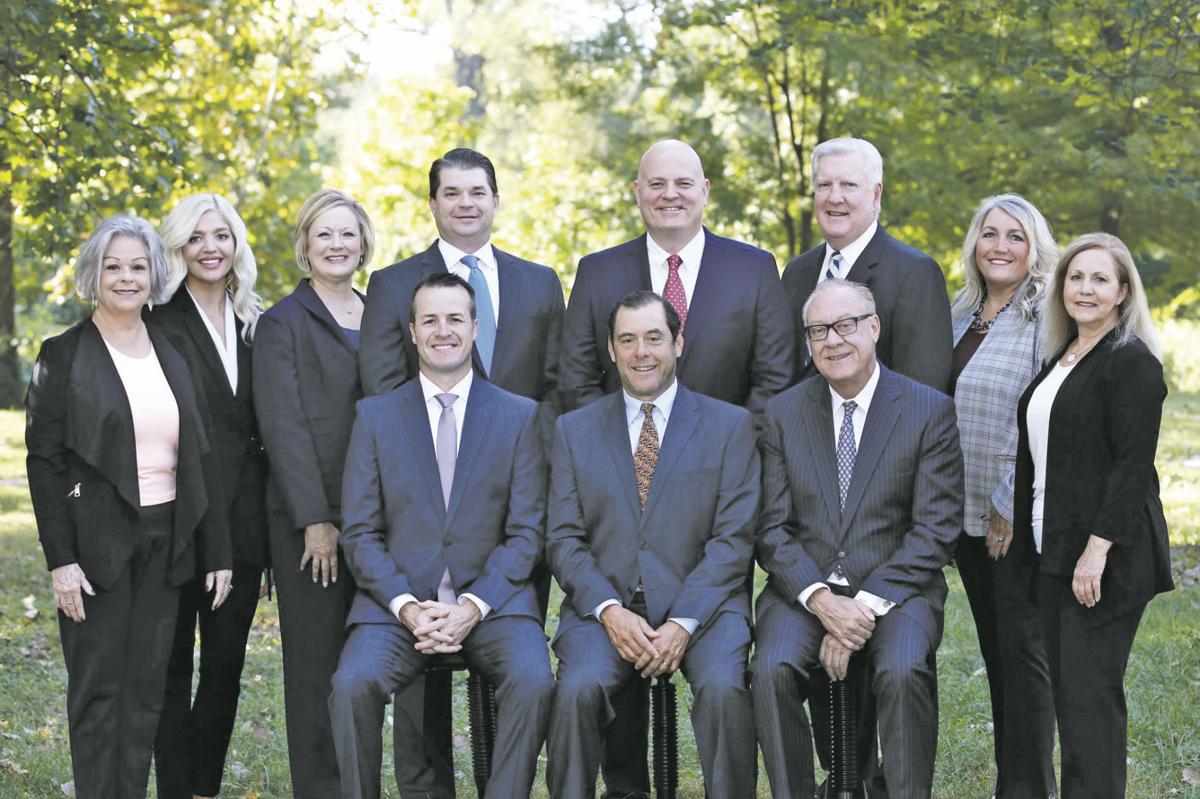 An arbor consists of many vines and branches woven together to form a shelter. Aptly named, The Arbor Group at Morgan Stanley is dedicated to serving clients with structure and support through both calm and turbulent times and working to help them make the right financial choices for their future.
The Arbor Group was founded in 2017 as a joint venture of three smaller practices comprised of Adam Bichsel with Michael Keegan, Robert Millner with Christopher Gay and Roger Provow, and John Moore. "By merging three strong practices, we're able to create a lot of synergy and really deepen our client service model," explains Bichsel, who serves as a senior vice president of The Arbor Group. Today the group has six long tenured financial advisors including three CERTIFIED FINANCIAL PLANNER™ professionals (John Moore, Adam Bichsel, Michael Keegan) working to help protect, grow and strengthen clients' wealth.
 "[One of] our big competitive advantages is that we have multiple generations of financial planners," Bichsel adds. The ages within the group span 72 to 39 years old. "[We all] come at things from different angles."
Services through The Arbor Group include financial planning, wealth management, asset management, retirement planning and more, and the team works with affluent clients all throughout the metro area. The group values nurturing long-term relationships with clients by working with multiple generations within the families of clients they serve. It's because of this dedication that The Arbor Group has a policy of assigning two advisors to each client.
"It's rewarding [to help] people with complex situations and resolve them," Bichsel says. "We try to bring a lot of professionalism [to our] processes and
our approach."
The Arbor Group offers a concierge-style service tailored to the needs of each individual client, with the understanding that no two clients will have the same situation or concerns, while also working to be a "one-stop" shop for wealth management. The team keeps a deliberately managed number of clients to ensure those they serve are getting full attention.
The current COVID-19 crisis has introduced unique challenges for advising on long-term financial choices. "What we're seeing is [that we need to find a way to help] people not make bad or knee-jerk decisions," Bichsel describes. "We're assisting people with managing their portfolio risk and making good long-term decisions."
Several members of The Arbor Group have received industry recognition for professionalism and dedication to the needs of their clients. Adam Bichsel was named in Forbes magazine's 2019 list of "Best-In-State Next-Gen Wealth Advisors," and Robert Millner was named to Barron's 2020 list of "Top 1,200 Financial Advisors.  John Moore was named to Forbes 2018 list of America's Best in State Wealth Advisors."
The Arbor Group at Morgan Stanley, 7733 Forsyth Blvd, Suite 2100, Clayton, 314-889-0344, advisor.morganstanley.com/the-arbor-group
Be the first to know
Get local news delivered to your inbox!