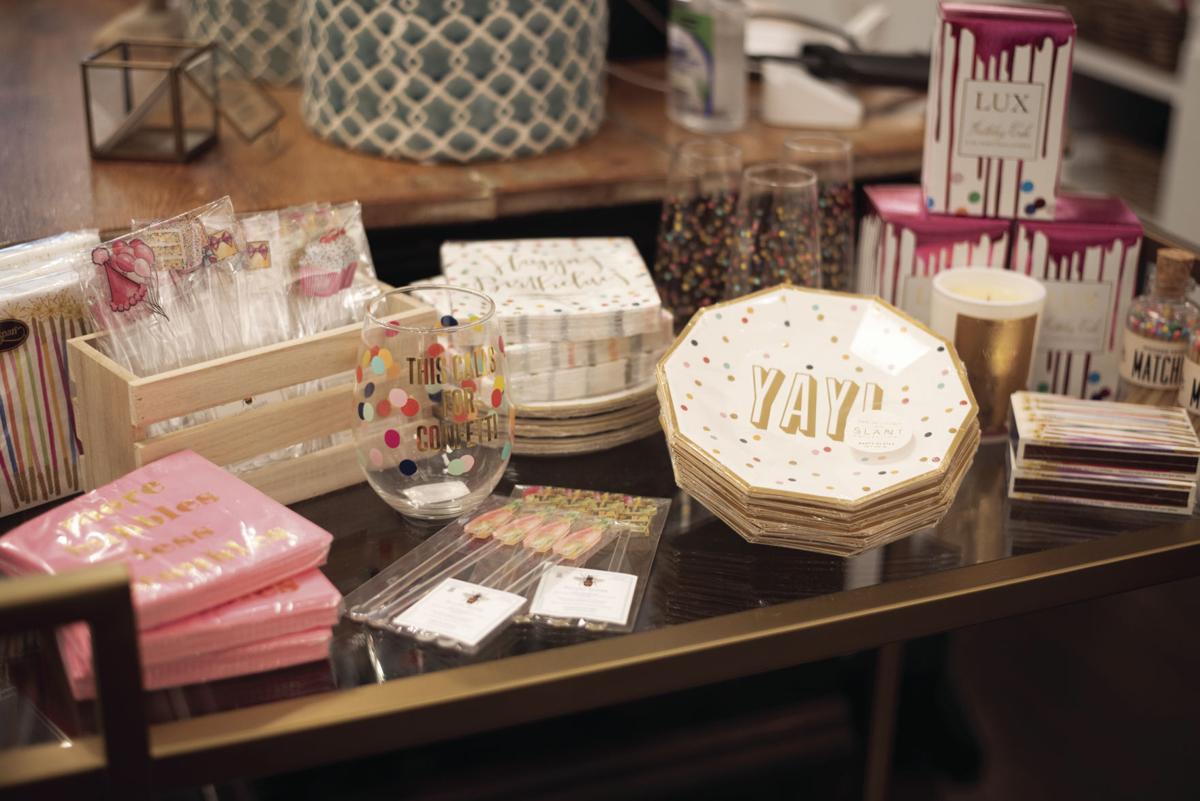 In 2019, Story Seven set up shop in Webster Groves with the mission of providing local resources for unique gifts and décor. One year later, founders Sarah Jozwiakowski, Melanie Bennett and Karen Drexler look at what they've learned and how they plan to grow.
"It's just been a great year," Jozwiakowski says. "So much of our success has been about the Webster Groves community, and the local shop owners have been very welcoming."
Bennett adds that through the closures and reopening due to the COVID-19 pandemic, the local business community was incredibly supportive. "We've formed a lot of really good relationships," she says. "We were able to lean on each other."
Story Seven has spent the year setting up a website, listening to what customers want and getting to know them personally. "We have gotten to know our regular customers, Jozwiakowski explains. "It's been so fun to celebrate milestones with them and help them pick out gifts for the important people in their lives."
"We've really reflected back in the [past] year that many of our customers and community come in for the atmosphere," Drexler says. "It's very comfortable for shopping and just gathering."
Right now, Story Seven is preparing that atmosphere for the fall with a wide array of new items for the season. "One of our new finds has been a local couple making charcuterie boards," Bennett says. "They use all kinds of different wood, and each tag will tell you what type they use. They have inlays of all different colors. It's really fun." Halloween decorations and candles in wonderful autumn scents are just some of the exciting new products in stock.
In celebration of its one-year anniversary, Story Seven is launching a monthlong celebration with special promotions and different themes. "There will be lots of birthday fun and we plan to celebrate the whole month," Jozwiakowski says. "We're celebrating with our customers for helping make the past year such a success."
For more information on the upcoming celebration or to keep up to date with the newest finds, connect with Story Seven on Facebook or Instragam, at storysevenstl. "We post new products to let people know what's in," Bennett confirms. "It's a great way to connect."
Story Seven, 7 N. Gore Ave., Webster Groves, 314-731-6890, storysevenstl.com
Be the first to know
Get local news delivered to your inbox!