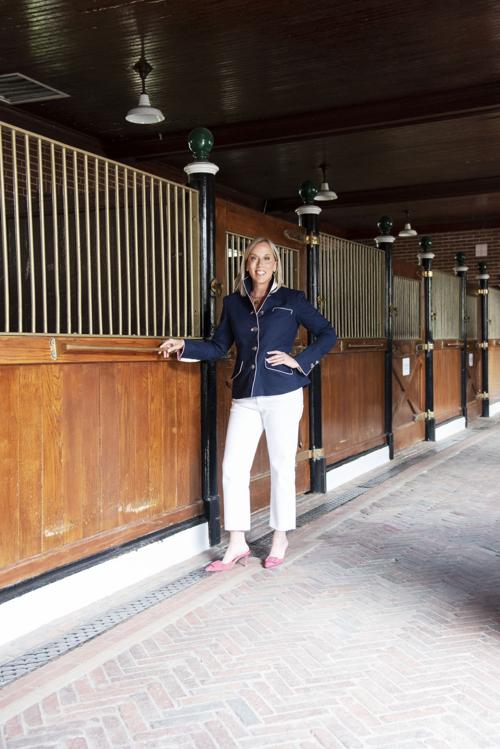 Since 2017, the Leukemia & Lymphoma Society has helped advance 60 out of the 71 Food and Drug Administration-approved treatment options for blood cancer. These lifesaving treatments are made possible in part by the generosity of the community, including through the LLS Man and Woman of the Year fundraising competition.
The competition runs for 10 weeks, as teams host events to raise the most for LLS, and this year, hematology oncology specialist Stephanie Mannis has pulled out all the stops with a live, outdoor concert at Grant's Farm.
"Over the last 20 years, I've loved doing fundraising events," Mannis says. "My mom was always involved in charities. It instilled in me that you don't need money to fundraise; you need passion." Through her work, Mannis had been interested in working with charities that deal with blood cancers and blood disease, and also wanted to give back to the doctors and patients that she works with.
On June 3, Mannis will host a live concert by Boulder, Colorado, rock band The Samples. "They have a bit of a cult following in St. Louis – I've brought them in for other charitable events," Mannis explains. "People are just dying for live music again, and the Bauernhof at Grant's Farm is such a great venue. This has been a magical turn of events."
Tickets for the event can be purchased directly through Eventbrite, with Mannis donating the profits to LLS. There are also virtual tickets available for those who are unable to attend the event in person. "There are raffle tickets for $10, whether virtual or in person," Mannis adds. The prize for the raffle is a Taylor Baby BT1e guitar, supplied by Eddie's Guitars in Maplewood, which will be both played and signed by The Samples.
Although the event is just one night, Mannis' LLS campaign continues through June 17, and anyone can donate online at pages.lls.org/mwoy/gat/stlouis21/smannis or via a check to Mannis made out to LLS with her name in the memo.
Mannis thanks her team for their support: Penny Schneithorst, Scott Savacool, Libby Powers, Melissa O'Hara, Rob Rooney, Kim Russell, Diane Dark, Siri Sinnett, Pam DeSanto, and Sage Wightman. "I am humbled and honored to have such amazing support," she concludes.
Stephanie Mannis, 1436 Peacock Lane, St. Louis, 314-322-8892, pages.lls.org/mwoy/gat/stlouis21/smannis
---
WHAT/WHERE/WHEN
The Samples Live at Grant's Farm to Benefit the Leukemia & Lymphoma Society
Grant's Farm, 10501 Gravois Road, St. Louis
June 3, 6 p.m. to 10 p.m.
Enjoy an evening full of live music by The Samples live from the Bauernhof at Grant's Farm while helping to raise money to fight blood cancers.
Tickets for the live show are available at tinyurl.com/497u2p7s, and tickets to watch virtually are available at tinyurl.com/37f98p7n.
For raffle tickets, text 314-322-8892.