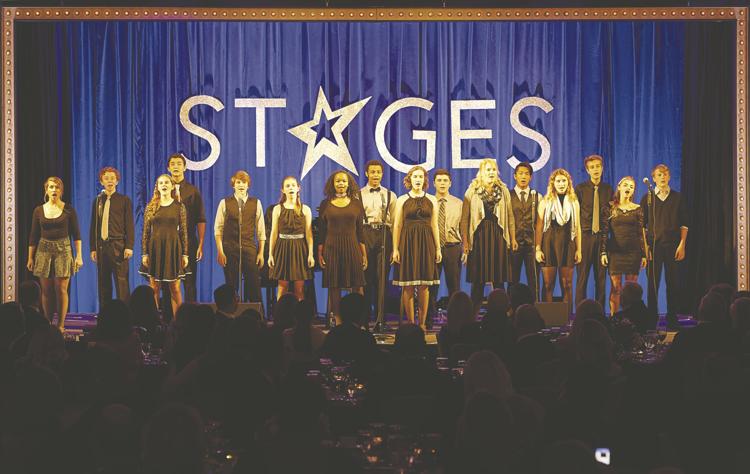 A talented group of local teens will be performing the Midwestern premiere of The Theory of Relativity this Feb. 10 to 12.
STAGES St. Louis' Performing Arts Academy features an advanced-level program for serious student performers who wish to prepare and pursue a collegiate or professional career in musical theatre. This group, the STAGES Triple Threat TEENS, is made up of 18 boys and girls who come from all over the St. Louis area to share their passion for the stage.
Tali Allen, STAGES' director of education and outreach, says The Theory of Relativity has only been performed a few times, since it's a relatively new show. When she heard about the show at a music-directing program at Goodspeed Opera House, Allen knew it would be the perfect show for her Triple Threat TEENS.
"It's an ensemble piece, which is what I really wanted for them," she says. "It's an interweaving story about the characters' individual lives and how much they're all connected to each other. The show drives the theme that in spite of diverse life experiences, we are all connected, and united, we are an undeniable force."
Triple Threat TEEN Hannah Haedike says The Theory of Relativity is a unique kind of show.
"No matter who you are or what you've gone through in life, there's a song, a line or a scene that everyone will be able to connect to while watching this show," she says.
Allen says the TEENS have grown incredibly close working on this show together.
"They've grown as friends and as performers," she says. "It really shows in rehearsals, and it makes their performance so much more powerful."
Proceeds from the show will help fund the TEENS' trip to New York, where they'll be staying in the theater district, visiting The Juilliard School, seeing shows and taking classes. Any additional money raised will go toward scholarships for the Triple Threat TEENS program. Call 314-821-2407 or visit stagesstlouis.org to purchase tickets.
STAGES St. Louis, 1023 Chesterfield Parkway East, Chesterfield, 636-449-5775, stagesstlouis.org