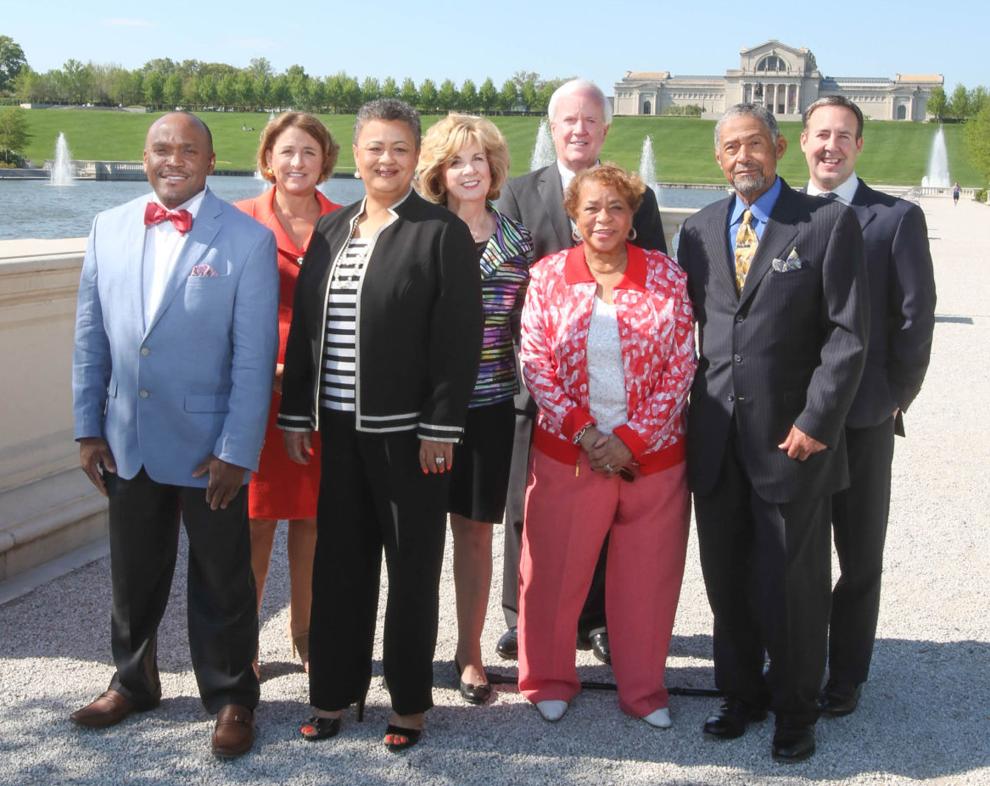 The mission of the National Association for the Advancement of Colored People (NAACP) continues to be as relevant today as when it was first founded in 1909. The St. Louis County NAACP continues to seek equality in all aspects of life through awareness and initiatives designed to make change for the betterment of society. "In this country, there's no secret that there has been a lot of conversations about how 'black lives matter' and how life relates to interaction and trust in the black community with law enforcement," John Gaskin III, NAACP national board member, says. "Remember, as we go to the polls, that, yes, our lives matter – but also, our votes count. When you participate, it can make a difference both locally and nationally."
Marking the 80th annual Freedom Fund Leadership Dinner with this call to action, "Our Lives Matter, Our Votes Count," the St. Louis County NAACP will honor those who take these words to heart. At that dinner, which promises to be the event of the summer, guests will be among the first to learn of a major announcement about a trailblazing initiative. "David Stokes [Grey Eagle Distributors president and CEO] will highlight his commitment to the Young Professionals Network, a program underwritten by Anheuser-Busch. The goal of this network is to provide a direct pipeline to leadership in the NAACP," Gaskin shares. "The goal of this group is also to attract and retain young, intelligent millennials to our region. Retaining the young minorities – [making St. Louis the place they choose] to get their education, live, work and raise a family – makes us stronger, makes us better." The Young Professionals Network is the first of its kind among the NAACP branches found across the country.
Taking place on Thursday, June 23, at the Marriott St. Louis Grand Hotel, the leadership dinner highlights important community leaders who have pledged themselves to social justice and advancing civil rights throughout the state. Among the night's important recipients is Wolf Blitzer, host of CNN's Situation Room, who, alongside U.S. Federal Judge the Hon. Ronnie White, will receive the Margaret Bush Wilson Lifetime Achievement Award. Earning the Daisy Bates Commitment to Education Award is Concordance Academy for Leadership, the educational program geared toward criminal justice reform. "They're doing major groundbreaking work with Washington University to help those who have been incarcerated not only function in society but become highly successful," Gaskin says.
Challenges still lie ahead, but the NAACP continues to pave the way for social justice across the country. Become a part of the solution by recognizing these game-changers at the leadership dinner. Regular tickets are $85, and VIP tickets, which include a whiskey tasting, valet, VIP reception and more, are available for $125.
Discover a complete listing of the night's honorees and purchase tickets by visiting naacpstlcounty.org/tickets or by calling 314-330-7410. Learn more about the St. Louis County NAACP at naacpstlcounty.org.
7605 Natural Bridge Road, Suite 103 | 314-389-1552 | naacpstlcounty.org