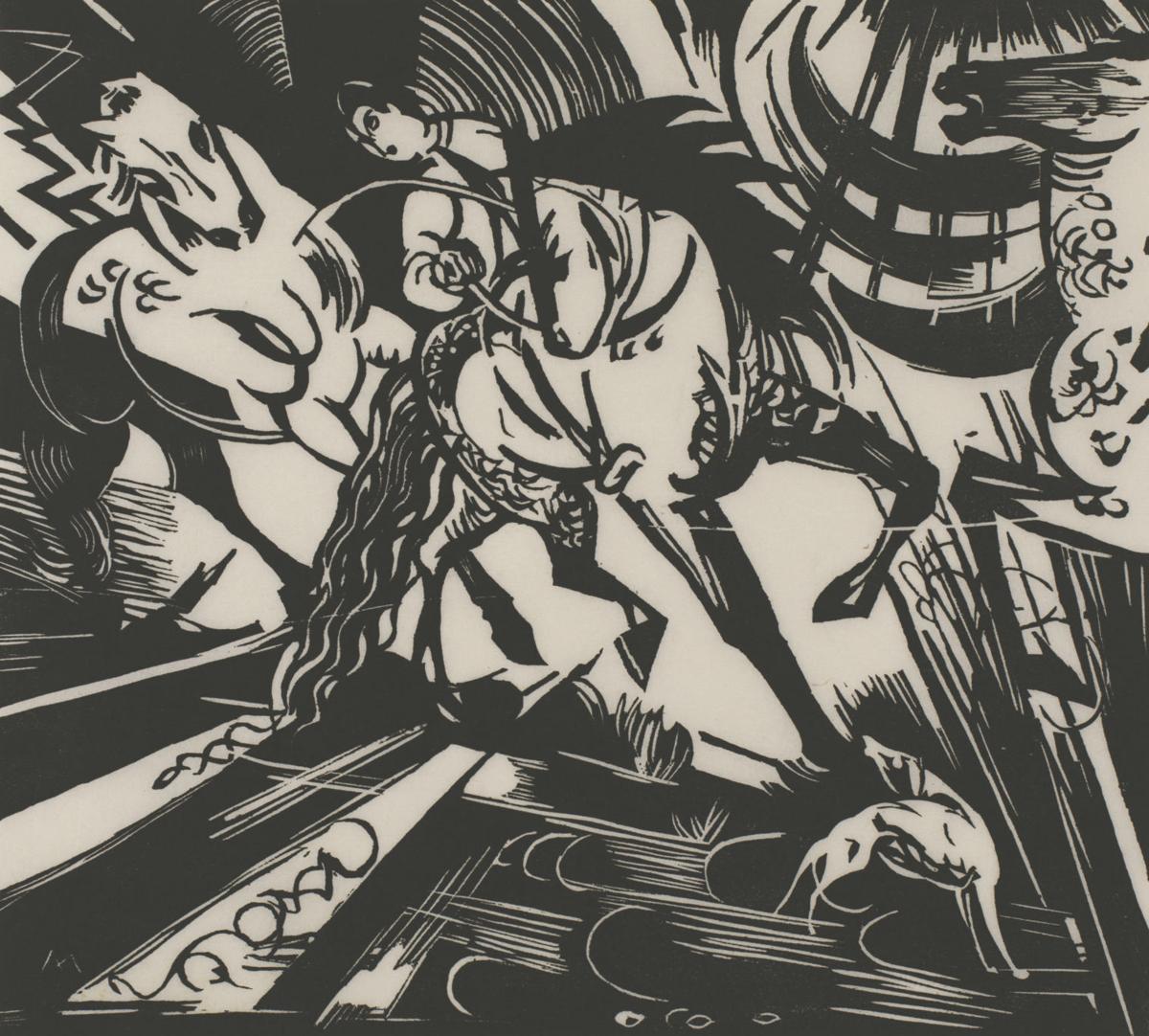 The Saint Louis Art Museum's newest exhibition, "Storm of Progress," is a celebration twofold. First, it celebrates the museum's expansive collection of German art, using COVID-19 as an opportunity to showcase a wide range of media – including pieces that have never previously been on display. The second is a celebration of more than 200 years of German history, shown through various artistic mediums and exploring themes of romanticism, national identity and contemporary movements.
"The chronological breadth of the show is 1800 to nearly the present," explains Hannah Klemm, co-curator of the exhibition. "We're excited about showcasing the German collection across those time periods; World War II usually serves as a break [between exhibitions]."
Galleries follow German history from its early ideas of nationhood, coming together from a series of principalities, shown through exquisite landscapes, and moving into a gallery focused on key German Expressionists. "We have such a strong collection in that area," says co-curator Simon Kelly.
From there, galleries move to focus on industry and the First World War, before looking at art that engages with the Holocaust, World War II and its aftermath. "We look at how art has responded to these major movements, to engage with politics and destruction," Klemm says. "We realized that the connection of history and politics and art have become the overarching theme."
"You'll see paintings and sculpture, decorative arts and photography," adds Kelly. "This has been a great opportunity to explore the strengths of our collection."
Highlights for these curators include the large, abstract art that came out of postwar Germany and a beautiful, never-before-displayed work by Expressionist Gabriele Münter.
"There is really something for everyone," Klemm says. "There are things you associate with prewar Germany and end with conceptual art. It's a good way to see where contemporary art came from. You have history to work with."
The "Storm of Progress" exhibition is on display from Nov. 8 through early 2021, and admission is free, giving everyone the opportunity to connect with the Saint Louis Art Museum's exceptional collection.
Saint Louis Art Museum, One Fine Arts Drive, St. Louis, 314-721-0072, slam.org
Be the first to know
Get local news delivered to your inbox!