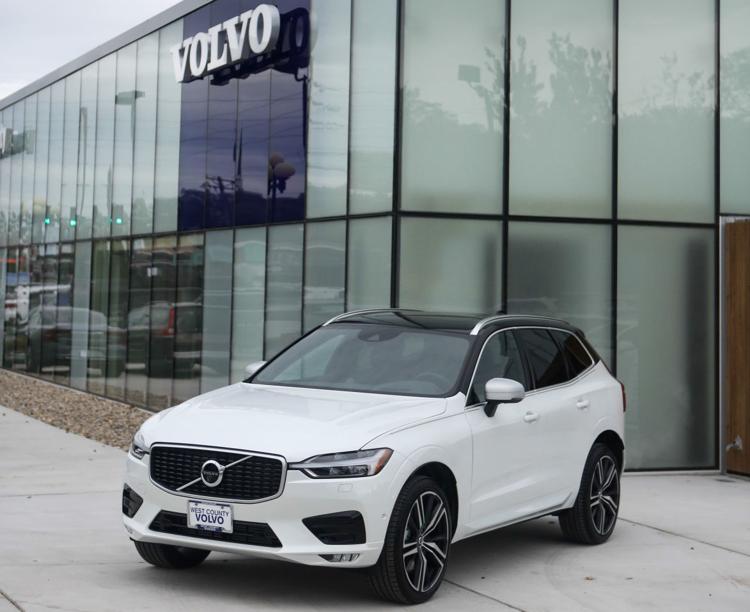 Volvo sets a standard. It is always considered the head of its class – and that is because the fleet of vehicles sets out to pave the way for a level of quality to which all manufacturers should aspire.
"If you ask people what makes Volvo superior, it comes down to the strong desire to build the safest cars," says Stephen Lynch, general sales manager at West County Volvo Cars. "In the last four years since the XC90 has come out, not only is Volvo leading in safety technology, it has added a beautiful design and simplistic interior that stands out and wins award after award."
West County Volvo Cars is no stranger to awards either. The dealership, under the umbrella of the Suntrup Automotive Group, has won the Volvo Excellence Award three out of the last four years. The special recognition is given to only 30 dealers out of 300 in the United States for being top in service, sales and customer satisfaction.
"We're always in the running," boasts Lynch. "It has been our philosophy since forever that we design everything around the customer. The thing that stands out most about us [is our consistency]. Out of 50 employees, we have 14 who have been here for more than 20 years, and another 10 who have been around for more than 10 years. Our management team has a combined 20 years of experience at this dealership."
Volvo sales continue to rise, reaching double digits when other brands have fallen behind. "It all [stems] from the new design, which incorporates safety and Scandinavian simplicity," describes Lynch. The vehicle marries function and form, valuing streamlined efficiency over excessiveness.
Following suit, the dealership is undergoing a renovation with a design that promises the same neat, clean construction that is so prized in the vehicles themselves. Set for completion in the spring of 2019, a giant glass wall opens the space and creates an inviting, comfortable atmosphere for the clientele. The style may have adapted at Volvo, but there is one constant you can count on.
"Safety features are standard across the board," notes Lynch. "In the United States, people are buying SUVs, [making] the XC40, the XC60 and the XC90 models by far the most popular. You can get any model with top-of-the-line features, from the stereos to the interiors."
This is your invitation to enjoy the ride. Visit West County Volvo Cars and step into a Volvo today.
West County Volvo Cars, 14410 Manchester Road, Manchester, 636-227-8303,wcvolvocars.com