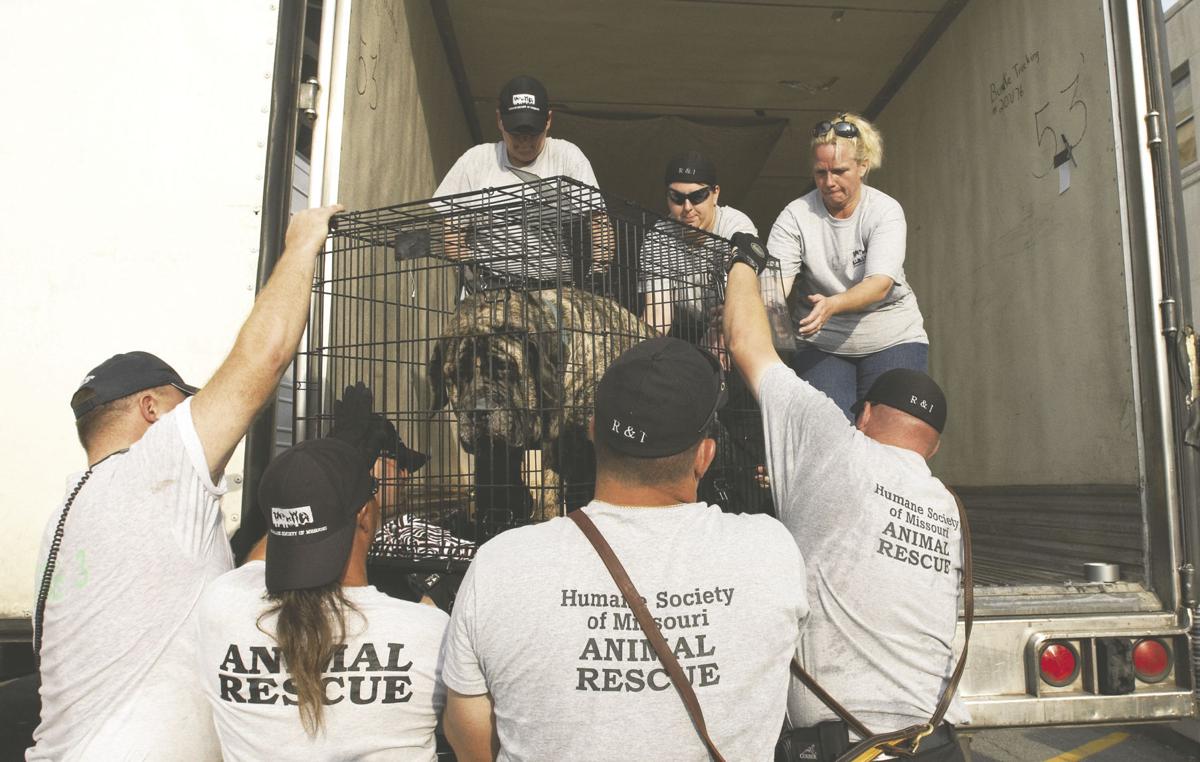 The Humane Society of Missouri began in 1870 with a focus on preventing cruelty to workhorses in the St. Louis area. Now HSMO is celebrating 150 years of providing homes and care for animals in need, as well as education for the community.
"The Humane Society has grown tremendously through increased services for abused and neglected and unwanted animals," explains HSMO president Kathy Warnick. "In addition, it has become the largest veterinary practice in Missouri, [and its] Animal Cruelty Task Force is the largest and only anti-cruelty team operating statewide in Missouri."
HSMO advocates strongly for adoption of shelter animals with its motto "Adopt, don't shop." To that end, during the COVID-19 pandemic, HSMO has been offering curbside animal adoptions through its website, where interested individuals can look through pictures and videos of pets up for adoption and complete all necessary paperwork either online or over the phone.
"People have really embraced pet adoption during the pandemic," Warnick says, adding that more than 2,000 pets have been adopted since March. "It's been working really well."
In recent years, HSMO has also expanded its education program, working with local school districts to help younger children become educated through reading about animals. Efforts in this area include the Humane IQ Program for fifth grade students in low-income areas and the Shelter Buddies Reading Program. "Educating people when they're young is the best antidote to animal cruelty and neglect," Warnick says.
As a nonprofit, HSMO does not receive any tax support and relies on donor support to provide its services to animals and the community.
"For our 150th anniversary, we are launching a campaign this fall with [St. Louis-born radio and TV talk show host, producer and writer] Andy Cohen as our celebrity sponsor," Warnick adds. "He will be featured asking the public to help support animals in need."
Information on the campaign, how to donate and volunteer opportunities with HSMO can be found on its website. "We always need help to keep the Humane Society up and running," Warnick concludes.
Humane Society of Missouri, 1201 Macklind Ave., St. Louis, 314-647-8800, hsmo.org
Be the first to know
Get local news delivered to your inbox!