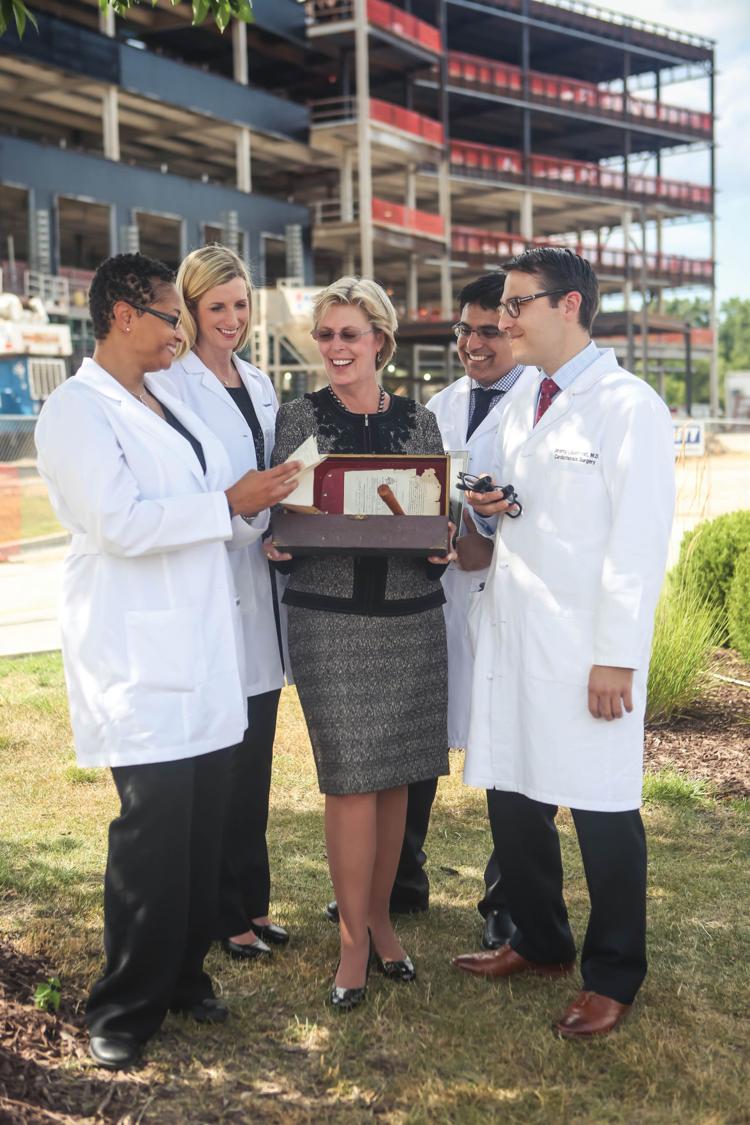 St. Luke's Hospital is celebrating its sesquicentennial in 2016. For 150 years, the hospital has been providing exceptional care to the greater St. Louis community.
In February 1866, the 25-bed infirmary admitted its first patient. The organization consisted of eight medical staffers and family and friends who provided nursing care.
President and CEO Christine Candio says, looking back 150 years, it's incredible to see how far the hospital has come.
"We are an independent community hospital with 493 beds," she says. "We're a true system of care, with our hospital and 25 other locations throughout our community serving patients. That speaks volumes for our organization."
Earlier this year, St. Luke's announced a new affiliation with renowned Cleveland Clinic Heart & Vascular Institute for cardiac care that will steer patients, research and the latest technology to the local hospital. Candio says this unique and regionally exclusive affiliation will benefit everyone, most importantly the patients.
"[Our patients will] have tremendous access to treatments, clinical trials, second opinions and more," she says. "[This affiliation] helps our cardiac experts excel at what they do."
Also unique among St. Luke's ministry of services is its Pediatric Care Center in north St. Louis County. It provides medical care in a private practice setting to underserved and uninsured children.
"As part of our mission, we also consistently provide millions of dollars in charity care each year," adds Candio.
Candio says she's also proud of the hospital's national recognition for quality outcomes throughout the organization, noting that St. Luke's consistently ranks high in clinical excellence and patient satisfaction.
"That doesn't happen by accident," she says. "It happens through the hard work of our entire team of physicians and staff." St. Luke's is always working to improve, Candio says, and its staff members never rest on their laurels. "We need to keep an ear to the ground and an eye to the future to ensure the success of our organization to benefit our patients," she says.
Last year, St. Luke's launched the building of a new outpatient center on its west campus. This 106,000-square-foot building will house expanded outpatient services and additional physician offices and is slated to open early next year. In addition, the hospital recently added its eighth urgent care center in Chesterfield Valley.
In celebration of its 150-year anniversary, St. Luke's will host its Imagine Gala on Saturday, Sept. 17, at St. Louis Union Station. The event invites guests to celebrate the past and imagine the future with a magical evening of dining and entertainment. To learn more, visit stlukes-stl.com.
232 S. Woods Mill Road, Chesterfield | 314-434-1500 | stlukes-stl.com
Be the first to know
Get local news delivered to your inbox!