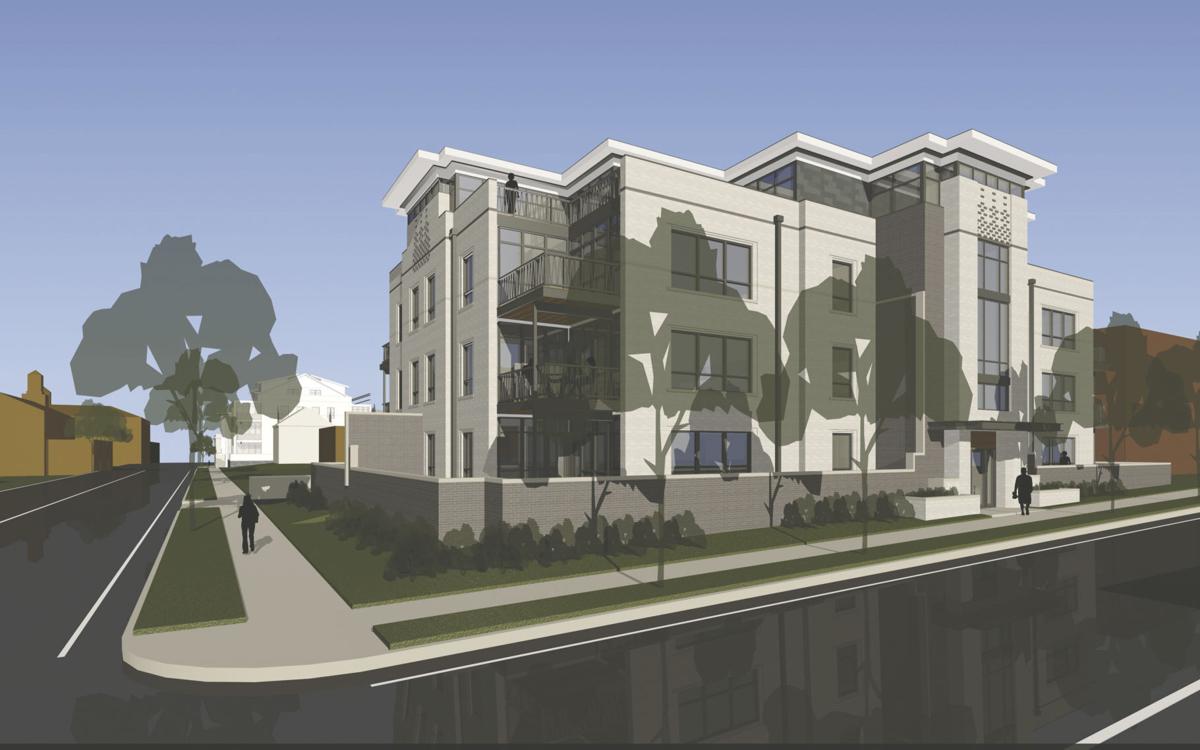 Luxury living has never been easier with the partnership between Savoy Properties and Reid Case Group, bringing the highest caliber of new-construction condominiums to the city of Kirkwood.
"We wanted to transform the luxury condo market in Kirkwood," Ellen Reid, founder of Reid Case Group, explains. "A lot of Kirkwood residents wanted to downsize and stay in Kirkwood, but they wanted the quality finishes they were used to in their homes. We provided this opportunity combined with the added convenience of a well-designed condo with walkability."
Reid's background in new-construction and condominium sales around the St. Louis area combined with Savoy Properties' development expertise and first-hand knowledge of the area as long-term Kirkwood residents makes for a perfect partnership. In 2018, The Madison, their first luxury condominium project in Kirkwood, sold out before it ever even went on the market and at record-breaking prices. Since then, they remain committed to redefining the Luxury Kirkwood Condo Market. "We really believe in the appeal of Kirkwood," Reid says. "It has its own charm that is unique to St. Louis."
This knockout team has a new project for 2020: The Barclay. Currently under construction, these luxury condominiums are centrally located at the corner of Madison and Clay in Kirkwood. With walkability to dining, shopping and parks in the area, The Barclay residents can enjoy the best of Kirkwood without stepping into their car.
Designed with 14 units, including two penthouses, The Barclay provides all of the comforts and unparalleled finishes buyers
want. Top-of-the-line features include floor-to-ceiling windows and spacious terraces that accommodate grilling; 10 foot ceilings; 8 foot doors; double ovens; a gas fireplace; a wine cooler; fully customized master closets; and extensive storage.
The Barclay is a four-story building, with each unit on a corner, creating the perfect sightlines as well as utilizing function and layout. "They're attractive floor plans with open kitchen and living areas, perfect for entertaining," Reid says. The floorplans also offer privacy with the master on one wing and the guest suite on the other, and each unit has a designated office space. "We have found that this particular plan – 2-bedroom plus office plan – is the sweet spot for size and function."
Another attractive selling point for The Barclay is that every unit is all-inclusive. "We are able to offer all these luxury features and finishes in the purchase price, starting at $699,900.
"Architecturally, it's stunning," Reid adds. "There is a full brick exterior with wide window lines and corner terraces, a private, secured entrance and elevator access to all floors." In addition, there is heated and secured underground parking with two spaces per resident and climate-controlled storage on the first three floors for residents.
"With the success of The Madison and The Barclay we've created a new market; this kind of product didn't exist before we came in," Reid says. "Prior to this, Kirkwood condos didn't have the same first-class amenities; they didn't have the ceiling heights or the terraces. I have been selling luxury, new-construction condos for almost 20 years, building upon and perfecting each new project. My developer partners, Michael Denckhoff, Ryan Pennington and John Pennington are long-term Kirkwood residents and committed to delivering the best to their community. This sets our projects apart even more."
With these fantastic units and dynamite team, The Barclay won't be on the market for long. If you miss out, not to worry: Savoy Properties and Reid are already planning more luxury condominium projects in Kirkwood.
For more information about The Barclay contact: Reid Case Group, 8028 Crescent Drive, Clayton, 314-863-7515, reidcasegroup.com
Be the first to know
Get local news delivered to your inbox!