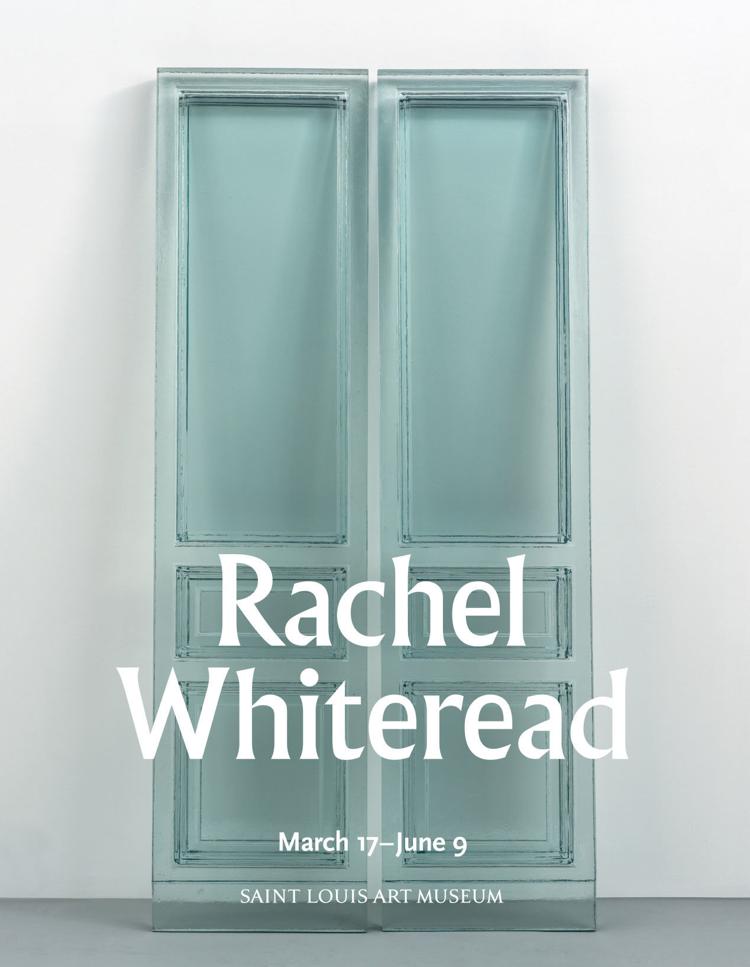 Standing ominously in a Vienna square, the Judenplatz Holocaust Memorial is known as the "Nameless Library" because the steel-and-concrete structure portrays rows of books with their spines faced inward, concealing their titles. Rachel Whiteread designed the monument to evoke memory and loss through the emphasis of void and negative casting. Now, area residents can experience the famed British sculptor's work up close and personal through a comprehensive collection appearing at the Saint Louis Art Museum, starting on March 17.
"Oftentimes, Rachel creates sculptures from negative space," curator Hannah Klemm details. "They become these uncanny, beautiful objects that are recognizable but made slightly strange by the casting process and through the use of industrial materials."
This dichotomy of strangeness found in everyday objects has captivated the world, earning the sculptor a Turner Prize (an annual award given by London's Tate Gallery to an outstanding British visual artist) in 1993 – the first woman ever accorded that honor.
"Rachel approaches her work with a fundamental consistency, but within that is a lot of nuance and exploration of materiality, scale and form," curator Simon Kelly notes. "There has been an evolution [throughout her career], but it's a softer one."
The exhibition is on the fourth stretch of its world tour, showing first in the Tate Britain in London, next in Belvedere 21 in Vienna, and most recently in the National Gallery of Art in Washington, D.C. Saint Louis Art Museum builds on the collection with an imported library work from Los Angeles and a drawing from a local collection here in St. Louis.
"Rachel's work is quiet in a strong way," Klemm reflects. "It invites a closer look. She draws out the real beauty and nuance of life and domesticity [that comments on how] everyday objects impact how we live. They are imbued with memories and existences both with and beyond us."
Since first coming to prominence in 1988 with the debut of four sculptures in a London show – all of which will be included in this exhibit – Whiteread's expertise in industrial materials has diversified and expanded.
"Rachel's work engages with the tradition of minimalism, which complements our [facility]," Kelly says. "The difference in types of materials is a big part of the visual appeal of her work, from plaster to concrete to wax to a range of beautiful colors [found] in resin."
Whiteread has greatly influenced sculptural practice. Witness how she continues to shape contemporary art today.
Saint Louis Art Museum, One Fine Arts Drive, Forest Park, St. Louis, 314-721-0072, slam.org