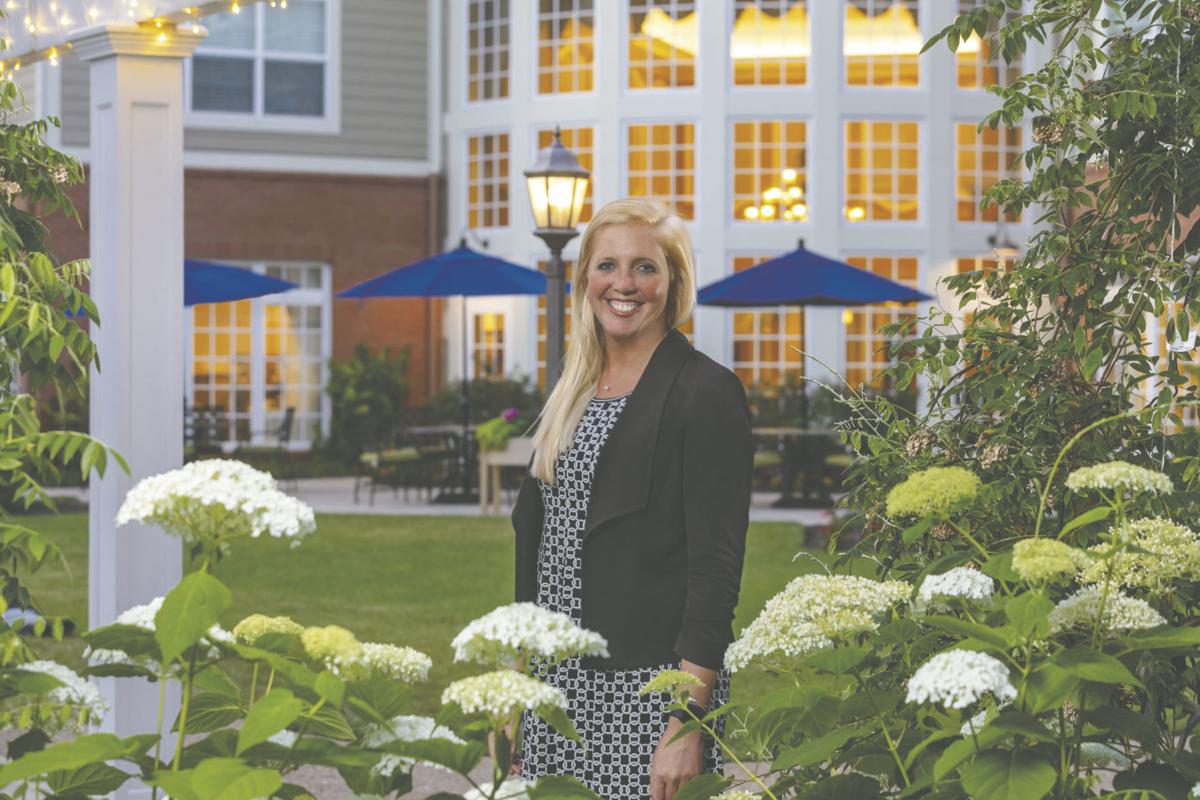 The COVID-19 crisis has changed the way many run their businesses in order to optimize public safety. This is especially the case for McKnight Place Assisted Living & Memory Care. The senior living community has been adapting to the new challenges presented by the pandemic, while still striving to create an atmosphere for residents that is both peaceful and active.
"It has been a challenging time balancing health and safety with engagement and fun," says executive director Laura Ritthamel. "I am grateful to our dedicated team and understanding residents in helping us to accomplish this goal."
Ritthamel believes open communication is key in reassuring residents, families and staff and that by keeping everyone informed of what is being done to combat COVID-19, McKnight Place can ensure that everyone feels like a part of the team.
"I feel as though our residents and families' needs have evolved through this time, but the communication has truly been essential," Ritthamel explains. "I send weekly --if not more frequent -- communication to our residents and families, just to keep everyone updated."
McKnight Place has adapted in various ways after the pandemic hit in March 2020, including increased hand-sanitizing stations and practicing social distancing. It also continues to offer daily activities for residents, all of which have been modified for safety.
"When we started this journey, we thought it would be fun to have themed weeks," Ritthamel says. "These involve various resident and staff events throughout the week. We have had weeks about travel, St. Louis, camping, wild animals, the Olympics, outer space, beaches, the circus, games, school days, and a patriotic week. This helps us to incorporate different themes into our trivia, music topics, creative arts projects, technology, games, puzzles, etc. Likewise, we have had special treats along the way, including Ted Drewes, Pretzel Pretzel Pretzel, Sia's Italian Ice, and weekly themed cocktails."
McKnight Place has continued to host modified special events as well, including courtyard concerts, where residents watch and listen from their apartments, a glow-in-the-dark parade, and a traveling firework show. As it's adapted, McKnight Place continues to listen to what both residents and families need most.
"We are all in the same situation – residents, families and staff alike," Ritthamel says. "I think we have found support in one another. From emailing an especially sweet picture of a loved one to a family member, to sitting and visiting with a lonely resident, to sharing a note of thanks written to our staff. Our community has really come together to support one another."
Residents at McKnight Place are able to remain engaged physically with therapy services, walks in the courtyards, and daily exercise sessions. Each day residents are given "Perplexing Puzzle Packets," in addition to other stimulating programming, to keep them engaged mentally. Nursing staff have also continued to closely monitor residents, taking into account how the pandemic has impacted everyone differently.
To help keep residents social, McKnight Place uses FaceTime, Zoom, phone calls and window visits with family and friends, thereby allowing for communication while also staying safe. "The window visits especially have been very sweet," Ritthamel says. "Residents have 'met' great-grandbabies [and] seen loved ones and furry friends. Many tears of joy have been shed at the window – it has really been a positive experience for our residents and their families."
McKnight Place Assisted Living & Memory Care has adapted how it runs business to continue giving residents the best senior living experience possible. Although COVID-19 has created an unpresented situation, Ritthamel is confident that McKnight Place will come out strong on the other side. "Expectations are always changing," she says. "We are up for the challenge."
McKnight Place Assisted Living & Memory Care, Three McKnight Place, St. Louis, 314-993-3333, mcknightplace.com