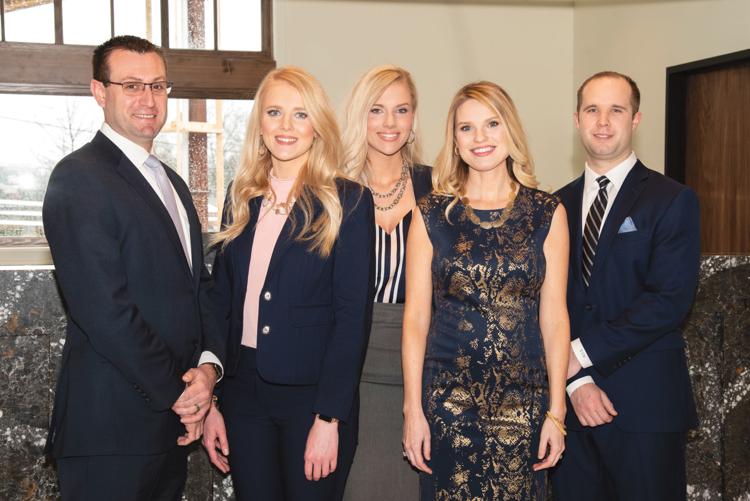 The name M1 Bank is a name soon to be familiar to all St. Louisans as this financial institution garners a worthy reputation both locally and nationally for being an integral part of the communities it serves. According to S&P Global Market Intelligence, M1 Bank is ranked No. 9 in performance in the state of Missouri and No. 87 in the nation among the top-performing banks under $3 billion. However, this unprecedented accomplishment for the young organization is only the beginning of its impact.
"We want to hear everyone's story, what powers their purpose and passion," says Stephanie Bahn-Poteet, executive director of marketing and community outreach. "The heart behind M1 Bank's Powered by Purpose campaign is to use our platform to spread the word about the good local charities and organizations are doing in St. Louis."
The financial firm involves local citizens in the selection process for which organization is worthy of the spotlight, empowering them to connect with these causes on an intimate level. As M1 Bank continues to grow, each new facility, like its Des Peres branch, is designed to host clientele as well as events.
"We have created a landmark facility to reflect our heritage of banking on a mission and our commitment to the community," expresses Bahn-Poteet. "This state-of-the-art branch offers all services, including personal and business banking."
The Des Peres branch will host this year's #PoweredbyPurpose campaign, utilizing eco-friendly pavers in the parking lot as a stage for the outdoor event where two local organizations, as chosen by the community, will be awarded $10,000 each to support their respective missions.
Brian Owens, executive director and founder of LIFE Arts Inc., will entertain guests with performances by his students. KMOV Channel 4's Laura Hettiger will announce her upcoming second annual Laura's Run 4 Kids 5K and family run to support The Little Bit Foundation, which occurs on April 27 and is sponsored by M1 Bank.
"We pledged to give back 10 percent to the community directly, and we far exceeded that in 2018," notes Bahn-Poteet. "We are continuing M1 Bank's legacy of giving in 2019." In addition, she says, the Des Peres branch will host Trees for Vets in December, with plans to give away 300 holiday trees to veterans and their families.
Future plans for the bank with a purpose include completing construction on M1's national headquarters, located in downtown Clayton. Two iconic buildings totaling more than 20,000 square feet will house the holding company, M1 Bancshares, and a full retail branch, as well as offer an indoor-outdoor space to host more meaningful events for the community-at-large.
M1 Bank, Clayton, 112 S. Hanley, Suite 120, 314-721-2265; Des Peres, 11697 Manchester Road; Macks Creek, P.O. Box 180, 41 State Road W, 573-363-5321; m1bank.net
---
Grand Opening, Powered by Purpose
5 to 8 p.m. Thursday, April 25 at the Des Peres Branch
Get to know your community's charitable organizations at M1 Bank's grand opening of its newest branch. Winners of the #PoweredbyPurpose campaign will be announced, and guests can enjoy an evening of presentations and entertainment.