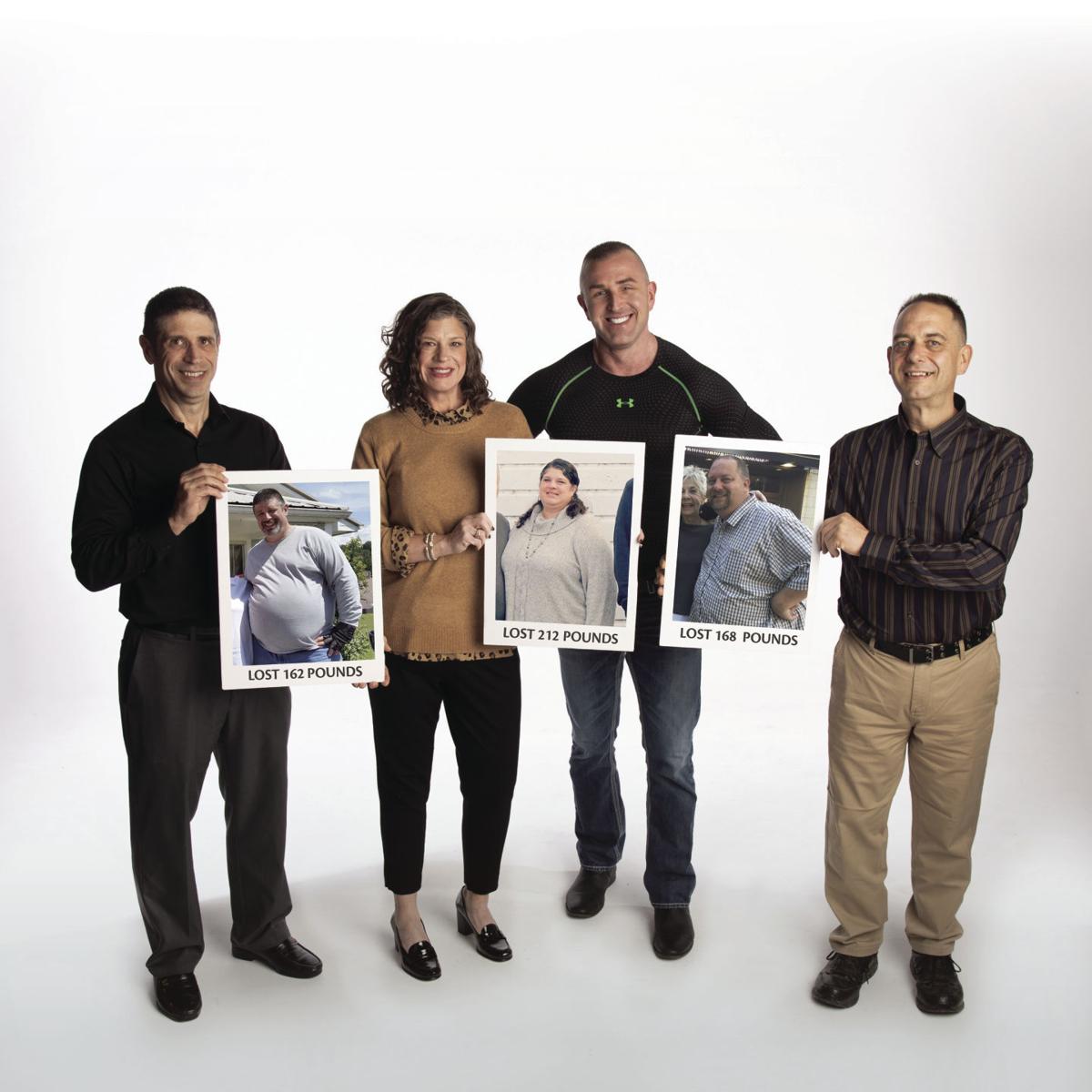 When Charles D'Angelo takes on clients, he doesn't only resolve to help them lose weight – he resolves to help them change their entire life. The nationally renowned weight loss and transformation coach knows that those who come to him are often feeling hopeless and out of control in their lives.
"Most of the issues my clients encounter have to deal with coming to terms with personal responsibility," D'Angelo explains. "As adults, if we want to reclaim our personal power, we have to give up blame and embrace the reality that our choices have brought us to where we are, and with a consistent approach and support in changing those, you can change your life."
For client Jerry Counts, that meant realizing that the way he looked no longer aligned with the self-image he had. "I used to be very fit as a younger guy," he says. "I didn't like what I was seeing in the mirror. It wasn't part of my self-image." After a dream where he felt the confidence of his younger years again, Counts reached out to D'Angelo for coaching.
"The focus in the program is getting to a place where you feel in control of yourself and your choices," D'Angelo says. "That's accomplished through regular one-on-one meetings that lead a client to understanding themselves better, and with that insight and coaching, they tap into their courage to take action and make the changes most of us all know we need to make."
One of the major focuses in the coaching process is learning how to disconnect emotion from food. This was difficult for client Lisa Basler, who had lost 100 pounds through her own efforts before reaching out to D'Angelo, but was stuck and still needed to lose over 100 pounds more. For Basler, food was considered her family's love language. "I worried about how I was going to participate in family celebrations," she confesses. "[D'Angelo taught me] it's not about the food, it's about the people and the relationships – and that part's always going to be there." Since becoming a client, Basler lost the other 112 pounds and is now half her size, celebrating a total 212 pound weight loss.
Client Noble Thompson adds that working with D'Angelo made him acknowledge that he had a longstanding, unhealthy relationship with food, something he would have never considered before. "That was important; doing the right thing comes easily once you've corrected that relationship."
Thompson reached out to D'Angelo at age 50 and lost 168 pounds through his program. "I am off all medications I was on previously," he says. "My doctor has been nothing but impressed with the results."
"The value I have gotten out of it is more around how I treat myself," says Counts. Having lost 162 pounds with D'Angelo, he considers the program to be so much more than just the weight loss. "I've used those same techniques I learned from Charles to focus on other aspects in my life like relationships and career. It's really applicable to all aspects of your life."
"Lasting change only comes when you make a commitment to no longer accept less from yourself and for yourself, permanently," D'Angelo says. "Having once weighed 360 pounds myself, I know how difficult it can be, so I've spent nearly two decades refining my approach to streamline the transformation process for those I work with."
"I say it's the hardest but best thing I've done for myself," Basler says. "It's all worth it; you won't be sorry."
Charles D'Angelo, 314-495-3228, charlesdangelo.com