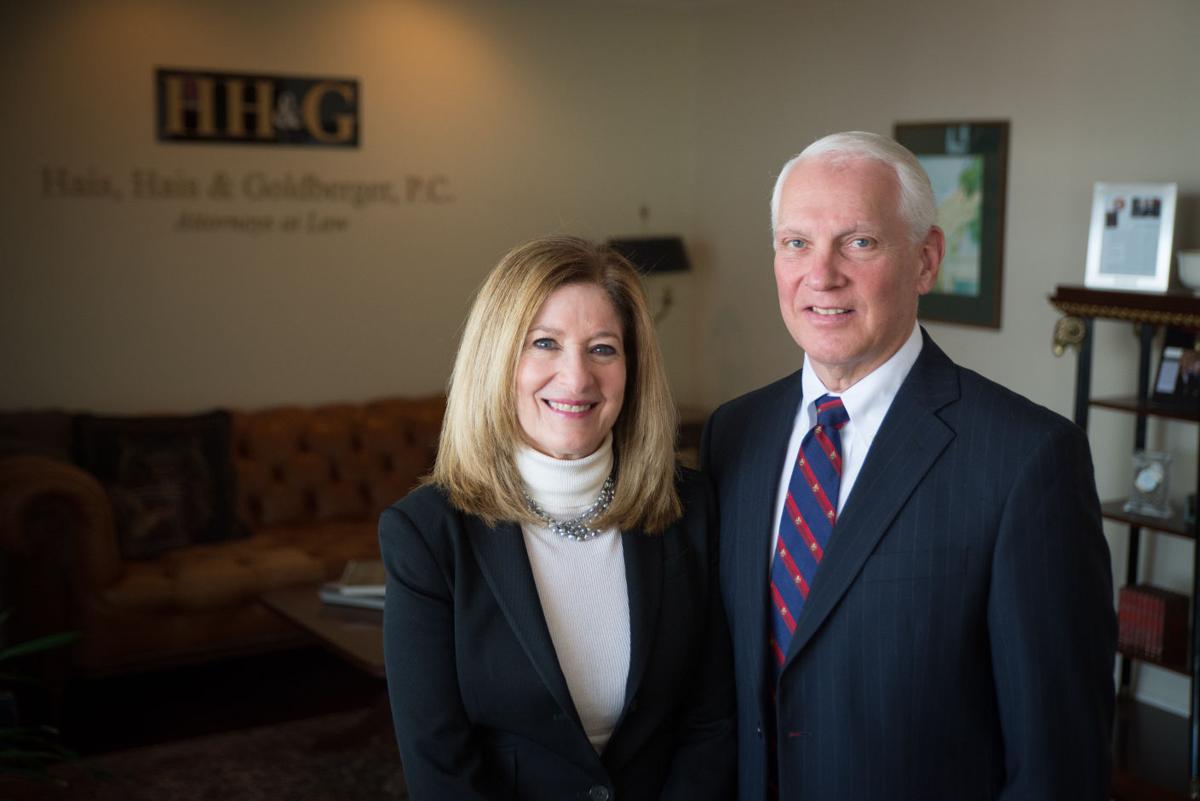 Law is a complex field. Susan and Sam Hais of Hais, Hais & Goldberger, P.C. know this, with a combined 60-plus years of practice in family law between the two of them. To the pair, practicing and keeping up with just one field of law is of the utmost importance.
Hais, Hais & Goldberger is a law firm dedicated exclusively to the practice of family law in the greater St. Louis area. Its attorneys represent individuals in dissolution-of-marriage proceedings, legal separations, paternity cases, motions to modify child custody or support, proceedings to enforce existing decrees, child-relocation cases and family-law appeals.
Susan says it's often difficult to keep up with areas of law, since they're changing all the time.
"One of the reasons why it's really important to have just a family-law firm, rather than one that does a little bit of everything, is you have attorneys who do just family-law work," she says. "It's much easier to focus."
Since Susan and her husband handle hundreds of cases, they're able to assess patterns and fine-tune their skills with each case.
"The world is a complex place," Sam says. "The law changes frequently. In order to rein in any possible confusion, it's necessary to keep up with the law. The devil is in the details."
The Haises call their firm a "boutique" operation – a method that seems to work well for them.
"We plan on keeping our model," Sam says. "It's working magnificently for us. This past year has seen yet again another increase in the size and quality of our practice."
Although they want to keep their firm small, they've added new lawyers when necessary to handle the workload. They've even promoted one of their young lawyers, Erin Zielinsky, to partner.
"She does a very good job," Sam says. "We're very proud of her. We're going to be adding another lawyer as soon as she takes the bar exam, too."
Different lawyers have different ways of dealing with a file. Susan and Sam oversee every file that comes into the office, but Susan calls herself a "midfielder," of sorts.
"The 'ball' comes in, and I get it out to other people to make it work," she says. "We've perfected a style of practice that really seems to work."
Hais, Hais & Goldberger attorneys have become so good at handling cases that oftentimes they get referrals from other law firms. This is generally the case with high-conflict cases, which the Hais, Hais & Goldberger team is able to handle.
Susan says that sometimes, a client will think the case will be resolved quickly, and it turns into a high-conflict situation. In other cases, a high-conflict case is easily resolved.
"You never actually know until a case begins," she says.
All in all, the Haises say they feel very fortunate and grateful to the public, their clients and friends for the trust they place in the firm's attorneys.
"We want to reaffirm that we intend to continue to justify and satisfy our clients' expectations," Sam says. "We'll be there for our clients and make them feel safe and be safe until they are."
222 S. Central Ave., Suite 600, Clayton, 314-326-4885, hhg-law.com