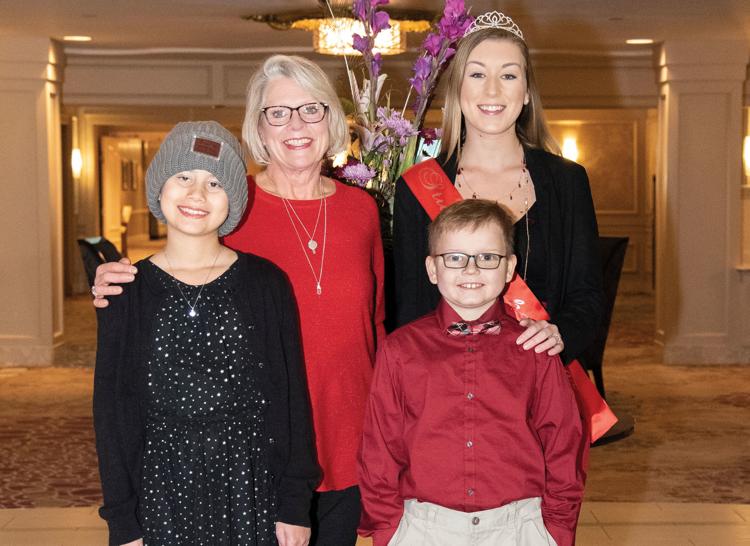 The name is familiar, the cause a banner for many – but how can one organization drastically change the outcome of thousands, even millions? Leukemia & Lymphoma Society [LLS] has a storied history of people who have donated their time, resources, money and energy to increasing the survival rate from blood cancers, which truly does a world of good.
"Historically, a lot of young people tried to get involved with LLS so they too could make a difference," says Dr. Todd Druley, a board member for the Gateway Chapter of LLS. "Some are exceptionally motivated, whether due to personal circumstance or philanthropic spirit. We wanted to give them an avenue that would recognize them [with the Students of the Year fundraising competition]. If you can make a difference, we'd love your help."
The younger population understands firsthand the deadly impact of blood cancers. Alexandra Hayes was diagnosed on April 23, 2013, at age 16 with Acute Myelogenous Leukemia. One day later, a 21-year-old stranger received the same diagnosis. His name was Glenn Markway, and he occupied the hospital room next to hers.
"Glenn and I endured the same treatments," Hayes recalls. "We followed each other's journeys and our families became extremely close. Unfortunately, Glenn lost his battle. I will never forget how much courage he displayed or his big heart. My story is about two people having the same diagnosis but two different outcomes – and how we need to raise funds to where there is only one outcome, survival."
Dr. Druley is one of those charged with finding a cure. The associate professor of Pediatrics, Genetics and Developmental Biology at Washington University is overseeing a new initiative, funded by LLS, that focuses on Pediatric Acute Leukemia.
"This will be a multi-institutional study, along with pharmaceutical companies, to bring new drugs and new treatment strategies to any child across the country with the terrible prognosis of relapsed Acute Myeloid Leukemia," he details.
LLS has played an instrumental part in many discoveries that have improved survival rates, such as bone marrow transplantation. "LLS puts its money where its mouth is and has for decades," adds Druley. "A lot of people owe their lives to the efforts of LLS."
LLS' Students of the Year fundraising competition gives youth the opportunity to become part of that change. As last year's titleholder, Hayes says "it isn't about winning. For me, it was about sharing my story, spreading awareness and raising money to one day end blood cancers forever. Winning made me feel that I had kept the legacy alive of those who didn't get to win their fights."
Leukemia & Lymphoma Society – Gateway Chapter, 1972 Innerbelt Business Center, St. Louis, 314-590-2230, 1-800-264-CURE (toll-free), lls.org/gateway
---
GRAND FINALE
7 p.m. April 12 at Hilton St. Louis Frontenac Hotel
This year's event kicks off on Feb. 15. Nominations for the class of 2019 are currently open. Come to the Grand Finale and find out who will be crowned the Student of the Year! For tickets and more information, contact Molly Devine at molly.devine@lls.org.