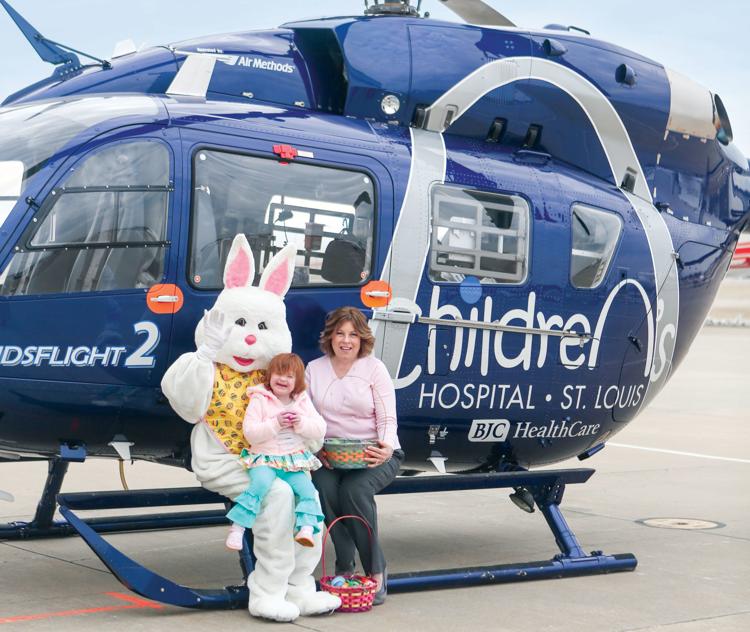 As families head down the bunny trail, children of all ages have their eyes on the prize: hidden eggs holding untold treasures of snacks and candy. For children with cancer, the joy of childhood can still be found with the aid of the Leukemia & Lymphoma Society [LLS], which is gearing up to host its annual Hunt for a Cure, a massive spring egg hunt that raises funds and awareness for this crucial cause.
"LLS helps children and their families to bridge the gap between the unknown and finding hope after a diagnosis of blood cancer," explains the event chair, Erin O'Loughlin. "LLS offers hope through a co-pay assistance program, research to find cures, and family support groups and educational programs."
A key component of the organization's vital work is the research it funds with the aim of eliminating all blood cancers by collaborating with medical institutions, pharmaceutical and biotechnology companies, and professional healthcare organizations.
"We want to reach our goals for these families," asserts O'Loughlin. "We [aim] to raise $100,000 and are currently at 60-plus percent [toward that goal]. We are looking for volunteers and donations."
From candy, water and monetary donations to "bunny trail" security, which manages the time-incremented egg hunts for each age group, there are numerous ways people can get involved in the hunt. Families across the community are encouraged to come out and experience pony rides, a petting zoo, costumed characters, face painting and more.
"Twenty radio stations will pitch tents with games for the kids," adds O'Loughlin. "We'll have 80,000 eggs. St. Louis Children's Hospital will bring the LLS bunny by helicopter, who will then take a carriage ride to the grounds."
Last year, O'Loughlin's father, Bob O'Loughlin, served as event chair and his daughter is delighted to take over duties, knowing the dramatic difference events like this can make in the lives of those whom LLS supports. Diagnosed at age 3 with acute lymphoblastic leukemia [also known as ALL], the 2019 Honored Hero, Lily, turns six next month and was most excited about meeting the LLS bunny.
"LLS fundraises for people who are complete strangers," Lily's mother, Anne LaMartina, says in awe. "I don't know if my daughter would still be alive if it wasn't for this organization's commitment. Leukemia is one of those cancers that meant you had a really bad prognosis, [if you were diagnosed] 50 years ago.
"When you hear your child has cancer, you are completely devastated and terrified," she adds. "Then, LLS comes along and helps you through it while fighting for your child's life. We absolutely need LLS. People take it for granted but, if LLS went away, none of this [life-saving] research would happen."
Leukemia & Lymphoma Society – Gateway Chapter, 1972 Innerbelt Business Center, St. Louis, 314-590-2230, lls.org/gateway
---
Hunt for a Cure
10 a.m. to 12 p.m. Saturday, April 20 at Queeny Park
Online tickets are $12 per family. Day of event, tickets are $15 per family.