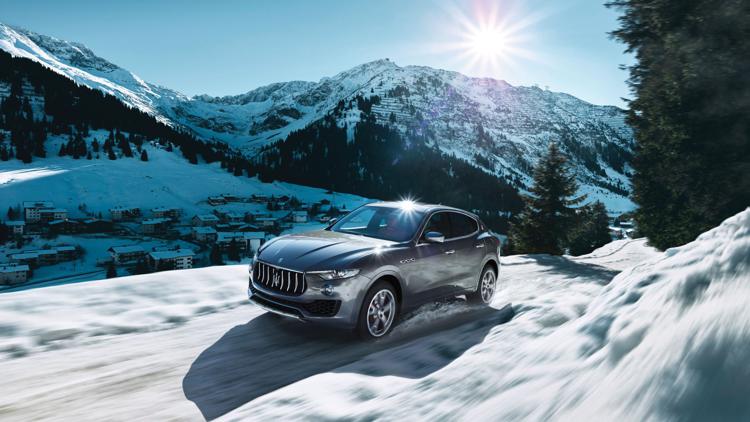 At Jim Butler Alfa Romeo and Jim Butler Maserati, located at 3050 S. Hanley Road in Maplewood, customers can find the luxury Italian car of their dreams and the best in service.
Brad Sowers, president of Jim Butler Auto Group, says that the franchise was opened because the two brands bring a new luxury to St. Louis. Sowers says that they operate according to a particular theory at Jim Butler: that the "bored luxury driver" grows weary of the same German engineering and not-so-great customer service. At Jim Butler, this condition is remedied by introducing customers to exceptional service and gorgeous, well-designed vehicles.
"When they come in and drive a luxury vehicle, they see true beauty, performance and determination," Sowers says.
He notes that Jim Butler is doing very well with the Maserati brand, making it one of the top dealerships in the region.
"We're blessed to be doing a good job," he says.
Jim Butler Maserati and Jim Butler Alfa Romeo stand out in the St. Louis automotive market for their superior service and professionalism. It offers a range of perks to customers, from a high-end Butler concierge service to ensuring that customers have a loaner car while their vehicle is serviced.
"Whether they're here locally or nationally, we'll deliver the vehicle to them," Sowers says. "We've seen luxury service erode in the area, but we are making sure our customers are satisfied."
General manager and part-owner, Kyle Kaverman note that both luxury lines have new vehicles debuting in 2018. Maserati introduced the Levante SUV and has restyled its other three models. Alfa Romeo, which just launched in 2017, has added a SUV – the Stelvio – to its lineup. With so much activity on the horizon in 2018, the Jim Butler team has high hopes for its dealerships.
"We're going to continue to increase volume," Sowers says. "Our internet presence has more than doubled, allowing us to sell across the country. As customer needs evolve, we'll find new solutions, whether it's moving from a sports car to an SUV or vice versa. As you mature and your kids are out of the house, we'll be here for you."
Sowers says customers are successful in finding the luxury vehicle they're looking for at Jim Butler because of the unique qualities found in Maseratis and Alfa Romeo vehicles.
"These vehicles look distinctive," Sowers says. "People are being noticed while driving them."  
Jim Butler Maserati and Jim Butler Alfa Romeo, 3050 S. Hanley Road, Mapelwood, jimbutleritalia.com