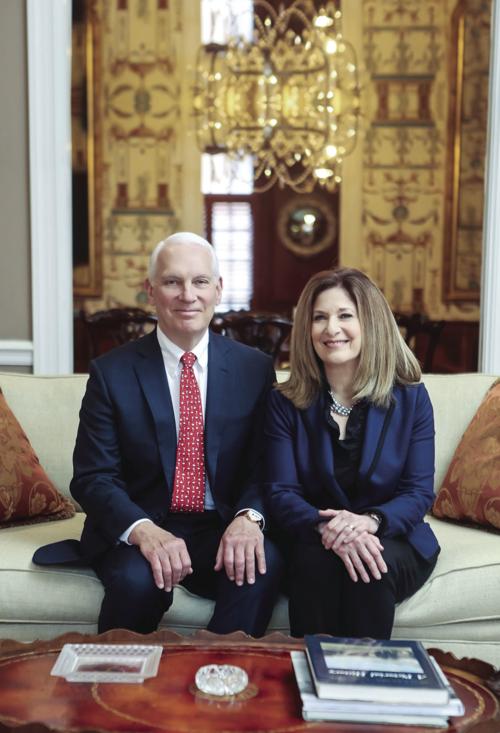 Missouri courts may be closed, but family law firm Hais, Hais & Goldberger is busier than ever.
"People thinking about divorces for a long time are now stuck at home," explains veteran attorney Susan Hais. "The conflict level has risen. I have a lot of people calling saying, 'I've been thinking about this a long time, and I've had it. I'm ready.'"
Susan Hais works alongside her husband Sam Hais, at their firm founded in 1993. Together, with their team of dedicated attorneys, Hais, Hais & Goldberger has gained a reputation for handling divorce litigation, child custody and other complex settlements for high-profile families in the metro area.
Migrating to Zoom meetings, phone calls and emails for both internal and external communication, the firm has been able to keep a handle on the influx of new cases, even while the courthouse remains closed for all but emergencies.
"It's challenging, but we're managing," Susan Hais says. "We're not doing personal appearances, but we are continuing to work on our cases. We have a team approach, [and] we all seem to be adapting to it."
"It's important that lawyers experienced in family law are able to tell clients or potential clients the entire lay of the land – the beginning, middle and end of a family law action," Sam Hais adds. "Lawyers have to be [able] to deal with those things that could be interruptions."
On top of taking care of incoming clients, the firm has now found more time to devote to reviewing older files, records and cases. "We've had a lot of cooperation with our clients who are very polite about what's going on," Susan Hais says.
Hais Hais & Goldberger continues to serve clients with a full staff who are either working from home or on rotation, in order to observe proper social distancing procedures without furloughing any of their team. "They're doing a great job," Sam Hais says. "With a common enemy [like the coronavirus], we really pull together."
"Everyone is working, and everyone is working hard," Susan Hais adds. "We feel very grateful about what we have, and we're grateful to our clients." 
Hais, Hais & Goldberger, 222 S. Central Ave., Suite 600, 314-326-4885, hhg-law.com
Be the first to know
Get local news delivered to your inbox!