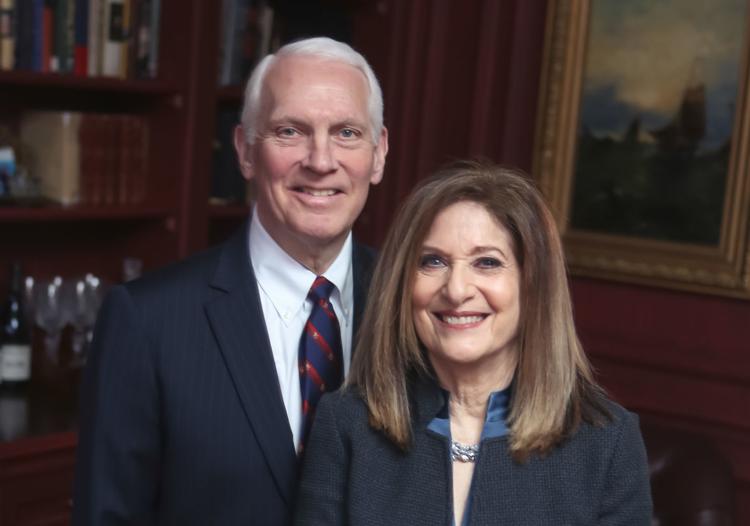 Much has changed in the world since 1993, when veteran attorney Susan Hais determined she would build a family law firm. In all those years though, one thing has remained consistent for Hais, Hais & Goldberger, P.C.: it's aptitude for success.
"I [asked advice from] my father, who said to work hard and do the best that you can," Susan Hais says. "Be as honest and open as you can and fight like heck. And the practice just grew."
This dedication to her calling has proven well worth the effort. "A lot of clients have written me over the years," Susan Hais recalls. "One sent his daughter's school picture every year and wrote to thank me for the time that he is able to spend with her because I fought for him."
Her husband, Sam, became the youngest judge in Missouri at the age of 28 and, after three decades, made the decision to go into practice, joining his wife at Hais, Hais & Goldberger, P.C.
"We depend on each other [at work] the way that we depend on each other in every other aspect of married life," Sam Hais confides. "I had no reason to believe that this would be anything other than a continuation of our relationship, and so it has been. It gets better every day."
Susan Hais agrees, finding that they each do things without having to ask the other. "It was an easy [transition] because we have an easy relationship," she shares. "Sam was busy from the onset. One of his first cases went to the Supreme Court. He's always fair-minded and analyzes things from both sides."
You can always find the pair together, even biking on the weekends or skiing and hiking when out of town. That effortless synergy flows into the law firm, where they often encounter clients going through some of the toughest times in their lives. Susan Hais evokes a sincere sympathy to instill hope on the horizon for her clients.
"Kindness goes a long way toward giving people courage to do the right thing," she states. "I don't just do the legal work. I tell them it's going to be okay. I've tried so many cases, been in front of so many judges, that I understand how exactly I would approach each case."
"Susan gives them hope and a plan," Sam Hais adds. "I've seen so many faces light up when she looks at clients and says: 'here's what we should do.' It is a feeling of salvation for them. They're coming here for exactly that."
Hais, Hais & Goldberger, P.C., 222 S. Central Ave., Suite 600, 314-862-1300, hhg-law.com