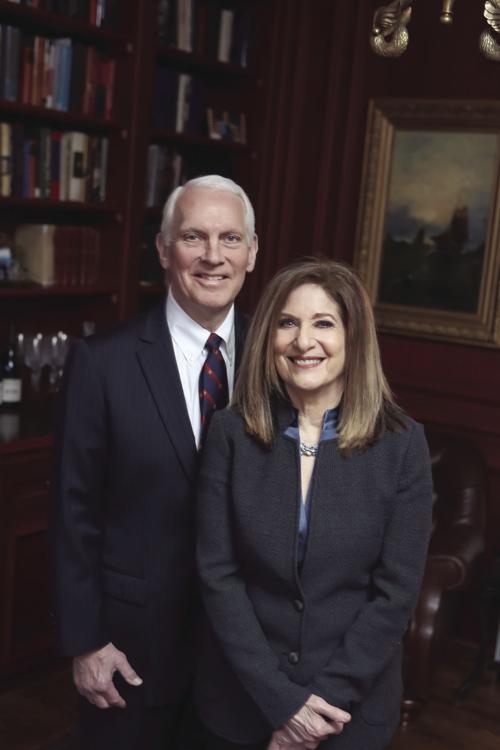 Although the COVID-19 pandemic closed down the physical courts in Missouri, the attorneys at Hais, Hais & Goldberger have continued to work to serve clients in cases of divorce, custody and other family law matters.
"We are busy," veteran attorney Susan Hais confirms. "We are getting a lot of people contacting me by phone, and I do the conferences by phone and by Zoom. That has not stopped. We [also] have taken a lot more files."
Susan Hais, alongside her husband, Sam Hais, founded the firm in 1993 and today works with a dedicated team, having garnered a reputation for handling complex family law settlements for high-profile families in the metro area.
The pandemic has also given the firm more time to devote to reviewing older files, records and cases, as well as working with a large influx of divorces. "Everyone is working and everyone is working hard," Susan Hais says. "We feel grateful that we're able to work, that we have an essential business. We feel very grateful about what we have, and we're grateful to our clients."
"Our team is doing a great job," Sam Hais adds. "With [the pandemic], we've really pulled together." Sam and Susan Hais both consider it a reward of the business to be able to help people through difficult and emotional times in the most thorough and efficient way possible. With more than 100 years of collective legal experience, Hais, Hais & Goldberger is able to provide clients or potential clients the entire lay of the land, from the beginning to the end of a family law action.
"When people come to us, we try to give them the best advice we can from their point of view," Sam Hais concludes. "We put their troubles in perspectives we understand and treat it as a team effort between client and attorney. We want our clients to be happy, most of all."
Hais, Hais & Goldberger, 222 S. Central Ave., Suite 600, 314-326-4885, hhg-law.com
Be the first to know
Get local news delivered to your inbox!