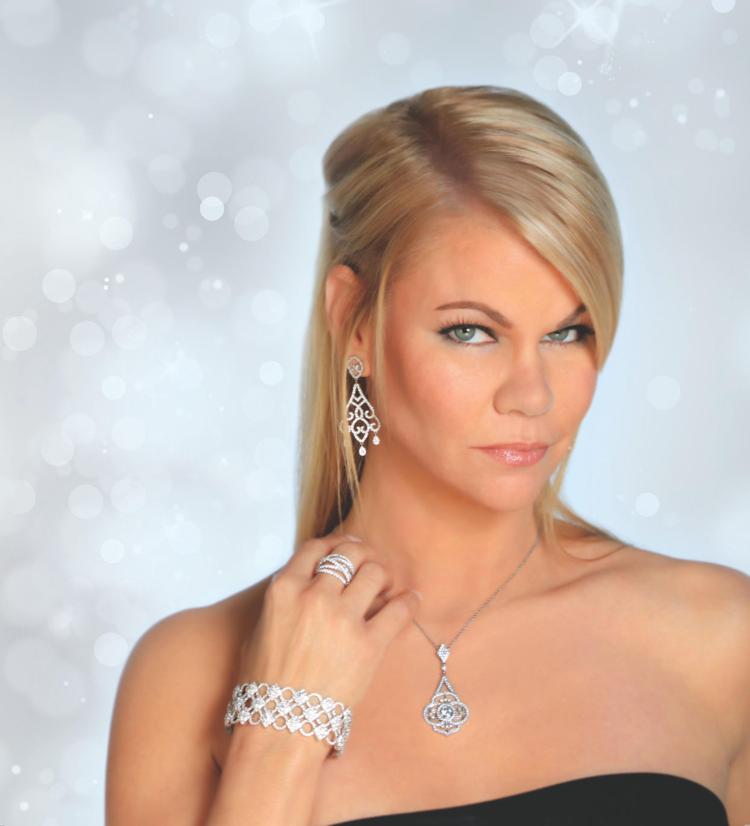 Each family carries a treasured memento from the generations that came before them. It may be as simple as a recipe for roasted chicken or as big as a business. Genovese Jewelers, a family-owned and –operated company happens to be the latter.
"Joe [Genovese], the owner, took over his father's business," says Brooke Hyman, a sales, marketing and advertising associate at the jewelry boutique. "We custom-design jewelry and carry a lot of [different] designers, including our own brand, the Novia Collection."
In operation since 1981, Genovese Jewelers is considered one of the largest diamond retail stores in the United States. And it's in the business of giving families an heirloom to share with future generations.
"We always have great ideas, whether for resetting a stone or redesigning a piece," states Hyman, who adds that repairs are another service provided by Genovese Jewelers. "We work as a team and always do what's best for the customer."
She describes the environment at the shop as an inspiring place to enhance one's skill set. "A lot of us [come from] different backgrounds in the jewelry and design industry, which adds to Genovese Jewelers' business structure," she shares. "I went to school for business, entrepreneurship and design."
How do you decide on a jewelry collection that is worth cherishing? According to Hyman, start with classic pieces, like pearl or diamond studs, gold hoops, tennis bracelets and necklaces, and anything stackable.
"It is important for an individual to build their jewelry wardrobe with classics that they can wear with everything," she recommends. "The pieces can be worn alone or you can continue to add to them by layering different metals and textures."
These timeless pieces will never go out of style – and you can always adapt each adornment to suit your personality. "You can be really unique with your look," declares Hyman. "We can customize a necklace with your initials or by picking colors that have a personal meaning behind them. There's not one right way to layer. It all depends on the individual and what [his or her] eye goes to."
However your wardrobe comes together, you can trust Genovese Jewelers to care for your jewelry as if it were their own. "We always want to make sure to serve our customers as best as we can," says Hyman. "We want them all to walk out with a beautiful piece of jewelry."
Genovese Jewelers, 12460 Olive Blvd., Creve Coeur, 314-878-6203, genovesejewelers.com