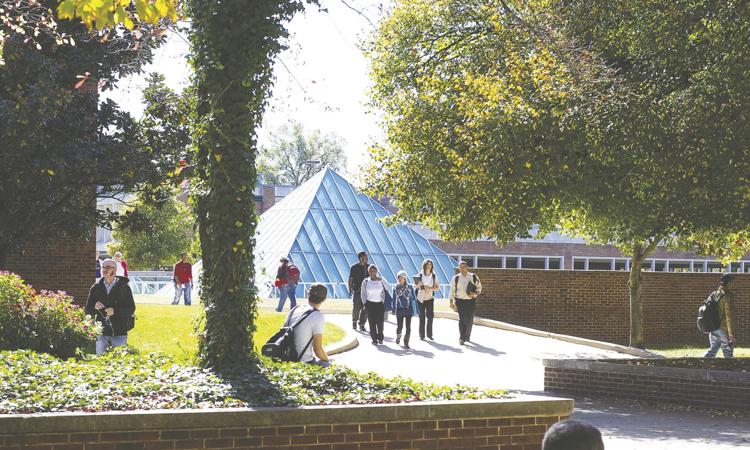 Higher education can influence the arc of success one can reach in life. Those without degrees often face limitations in the pursuit of careers. However, some find too many obstacles between them and a degree, and have no alternative but to jump into the workforce. University of Missouri–St. Louis (UMSL) recognizes these challenges and offers solutions.
Through the power of scholarship, the state university bridges the gap for underprivileged students seeking to better their stations in life. When an impediment to students finishing their undergrad careers due to their inability to obtain further financial aid became evident, UMSL found a way to better serve them.
"The Finish Your Degree scholarship began as a vehicle to help deserving students who need just a little help to cross the finish line and attain a college degree," explains attorney and alum Patrick Gadell, who helped found the scholarship program.
UMSL's Financial Aid department determines which students qualify for this unique grant, with the average amount of $983 rewarded to those who have a cumulative average GPA in excess of 3.0.
"The essay [requirement of this scholarship has] relayed unbelievable stories of people who have overcome illness, homelessness and family tragedies in pursuit of something so many of us take for granted," Gadell shares.
One recipient of the scholarship remembers the devastation he felt upon learning his education would be cut short due to financial burdens.
"I transferred to UMSL from St. Louis Community College, with 90 credits, and then pursued two degrees in French and history," James Bragado details. "I had a 4.0 GPA as I approached my last semester. I had no idea there was any credit limit associated with financial aid [and] was surprised when I got the letter saying that I wouldn't be eligible."
Already working part-time at UMSL, Bragado relied on loans to assist him with the necessities, such as rent, car payments and food. Upon receiving the notice, he needed to determine whether to attain a full-time job while in school, which could negatively affect his GPA, or whether to drop out to work full-time and save money before returning for his degree. With only eight credit hours to go, the Finish Your Degree scholarship made his decision to stay in school a no-brainer.
Post-graduation, Bragado took a position as manager of Annual Giving at his alma mater. Named the student marshal at graduation for the College of Arts and Science, he still recalls the day he earned his degree with great pride.
"I carried the banner and was the first of my class to walk across the stage," Bragado reminisces. "I stood with a feeling of anticipation and a huge smile on my face as they called my name. I still get goosebumps thinking about it. It's one of those moments you'll never forget. Doing what I do [now] is extremely satisfying because [it's] helping to give students a chance to succeed."
According to The New York Times, UMSL was the only one of eight Missouri institutions surveyed that outperformed its expected six-year graduation rate. "The Finish Your Degree scholarship played a small role in that by improving both retention and graduation rates – two vital metrics for higher education," Gadell asserts. "UMSL has proven that this model works."
Bragado credits the scholarship programs, and devoted faculty and staff for his success. "UMSL gave me the chance to succeed and find out who I am, what my interests and strengths are, and prepared me for a career," he says. "At UMSL, I got an affordable, quality education that helped me to realize my potential."
Gadell calls on the community to make a difference in the lives of students through the Finish Your Degree scholarship. "No contribution is too small," he states. "Once you have that diploma, no one can take it away from you. It is an arrow in your quiver as you seek opportunity in life."
And UMSL helps students to aim true.
University of Missouri–St. Louis, 1 University Blvd., St. Louis, 314-516-4109, 1-888-GO-2-UMSL, umsl.edu