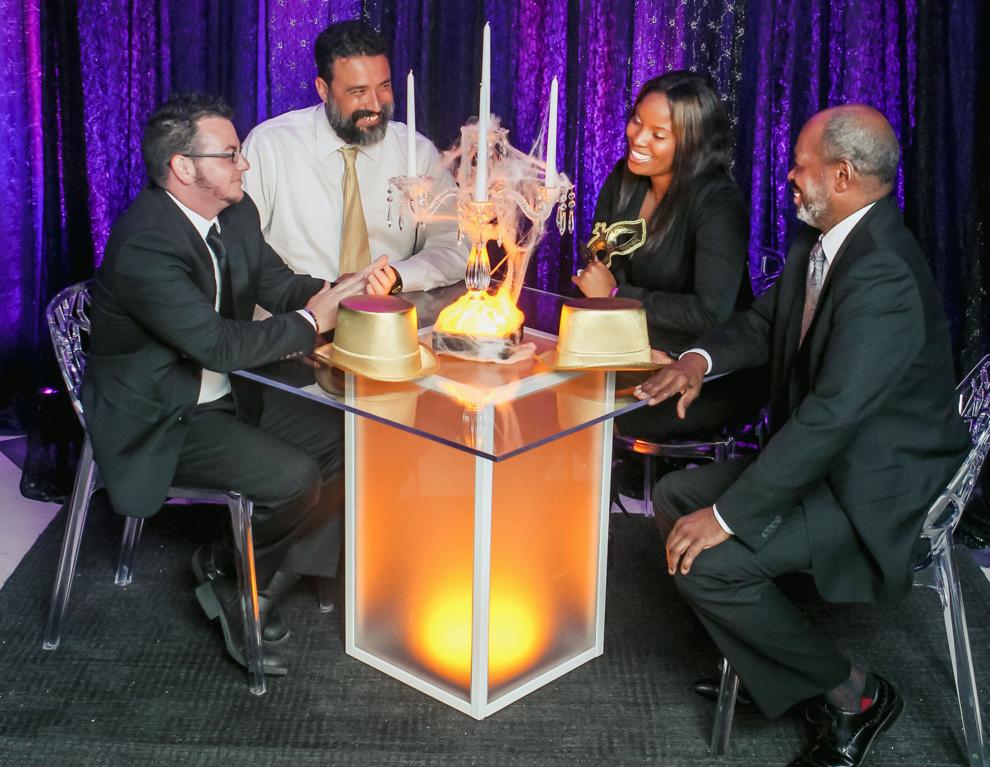 Through Concordance Academy of Leadership, inmates are offered sure footing as they step back into their communities. "People don't fully realize how great of an impact recidivism has on many aspects of our lives," president and CEO Danny Ludeman says. "The reason our prison system is full is because people keep going back in over and over again."
According to Time magazine, a 2015 study by Child Trends revealed one in 14 children have parents who were or currently are behind bars. Yet the effects felt on society are far more invasive.
"How our lives are intertwined is massive," Ludeman explains. "It's one of the biggest expenses our tax dollars go to: providing support for inmates' families, public safety and crime rate [reduction]. When you look at job growth in the region, it is clearly impacted by the number of people coming out of prison with felony convictions, which depresses the employment number in St. Louis. Seventy-seven percent of people coming out of prison are re-arrested. This is a very large and silent population. [Re-incarceration] hurts good people, our economy and public safety."
Concordance Academy strives to drastically lower that percentage with a bold new program that takes an in-depth approach to transitioning inmates to life outside of prison. Working with three area prisons in Bonne Terre, Pacific and Vandalia, participants are enrolled in the 18-month program, which incorporates substance use counseling, life skills training, education, job readiness and employment.
The organization is hosting St. Louis' biggest Halloween party to raise funds for this innovative solution. "Our goal is to raise $1 million net," Ludeman states. "We want this to be the signature event for Concordance as we continue to shine a light on the issue of reincarceration. It's a fun, festive way for the community to help support our participants as they return home."
Ludeman says the toughest part of the process undoubtedly falls on the participant. "If ever I thought I had power over anything, this has shown me how powerless I am at affecting a person's heart," he confesses. "More than anything, I believe, if there isn't internal change, anything we do will be temporary at best. It requires a change of attitude and desire from the participants to change their lives. They have so many pulls – families want their time and money, status on the street is an extraordinary pull. Staying focused on your own treatment and development plan takes an incredible amount of discipline."
Concordance Academy goes beyond the norm by investing in participants' lives before they even leave prison, helping them create an integrated, holistic "life plan" that focuses on three core areas – behavioral health and wellness, education and employment, and community and life skills. It's giving them a future worth the fight.
Concordance Academy of Leadership, 1845 Borman Court, Maryland Heights, 314-396-6001, concordanceacademy.org
Third Annual Concordance Gala: A Halloween Soiree
The Ritz-Carlton, St. Louis | Oct. 21 from 6 to 10 p.m.
St. Louis' premier Halloween bash includes a VIP lounge, an auction, raffles, dinner and live music. Don your best black and gold or come in costume – and party with purpose. Purchase a ticket or sponsorship at concordanceacademy.org/gala.