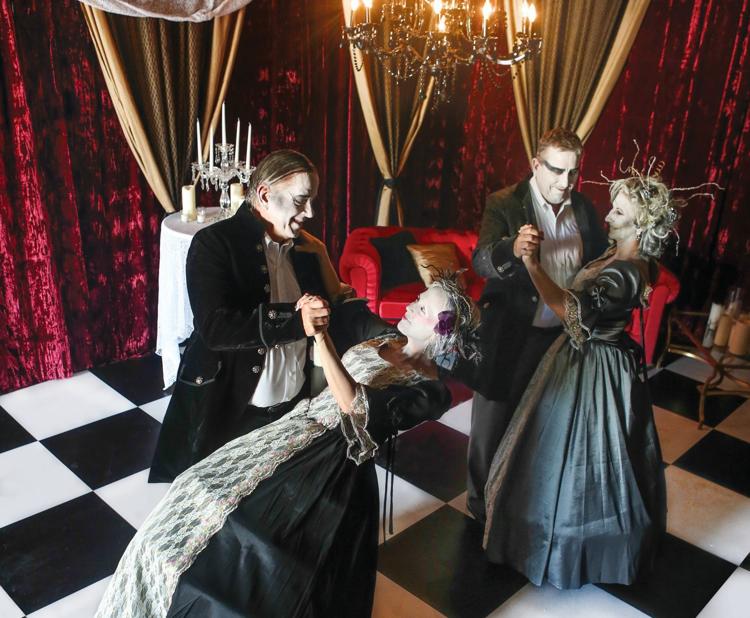 Fresh beginnings are hard to come by, especially when you have served time and face the prospect of rejoining society. Concordance Academy understands this challenge and assists in navigating this difficult terrain, so former inmates can successfully reintegrate and become productive members of their communities. To date, the Academy has served more than 300 participants.
"We have an integrated, holistic program that is evidence-based and provides participants with most of what they need to be successful," says Dr. Roderick Nunn, EVP of education and employment. "You don't have to think hard about the impact that mass incarceration is having on our nation and our community – where we live, work and raise families."
Tamara Reavis divides her time between the Women's Eastern Reception, Diagnostic and Correctional Center, and the Eastern Reception, Diagnostic and Correctional Center for men. As a pathways specialist, she guides participants through Concordance Academy's pre-release and post-release process by leading one-on-one and group sessions.
"I have the opportunity to support our participants through a wide range of services," says Reavis. "We look at different types of job skills and talk about the support they will have when they go back to work. I teach and model career readiness skills in prison and build on those skills at the Academy, making sure they are ready to succeed in their jobs.
"Participants move through a career model, known as "now-next-later," where they enter into a new job simulation program, with instructors acting as supervisors. From understanding the importance of attendance to learning how to be a team player, participants gain valuable experience before entering the workforce. As of June 30 of this year, eight of nine participants have completed the simulation, with all eight landing a job. Seven participants still retain those jobs, which marks a promising start for this initiative.
This fall, the Academy's biggest fundraiser, the Hallow's Eve Ball, promises a spectacular celebration on Oct. 20 at The Ritz-Carlton, St. Louis. The festive event will spotlight the achievements of Academy participants and those who continue to believe in them.
Nunn notes that participants who stay diligent in their ongoing efforts are the ones who find the most success – but not without support. "You can't erase a lifetime of bad habits in just a few months," he says. "It is a blessing to come to work every day in this space, and to participate in an innovative, high-impact model that stays with the participants through their alumni phase. We will always be there for them."
Concordance Academy, 1845 Borman Court, St. Louis, 314-396-6001, concordanceacademy.org
---
Fourth Annual Concordance Gala: A Hallow's Eve Ball
6 to 10 p.m. Saturday, Oct. 20 at The Ritz-Carlton, St. Louis
This delightfully chilling gala promises a wicked good time. Don costumed attire and revel in the fun-filled evening, featuring auctions, raffles, a dinner and live music.
To purchase tickets or for more information, visit concordanceacademy.org/gala.