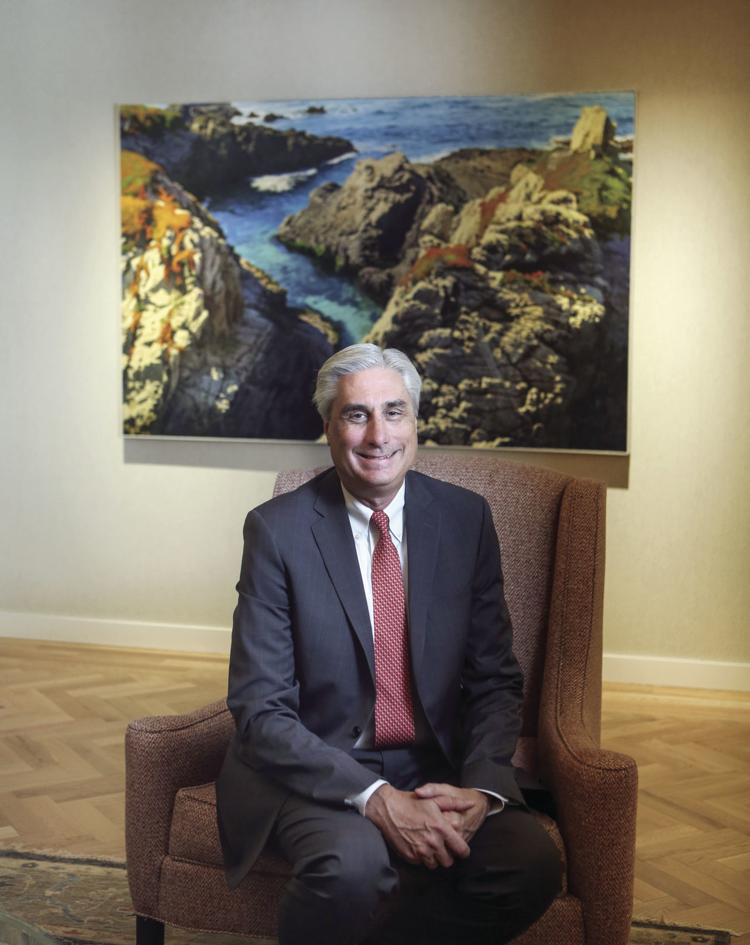 Earlier this year, Commerce Trust Company named its new president and CEO, John Handy. While he may be fresh-faced in this role, Handy has been working at the top for almost a decade as Commerce Trust Company's former COO, which made for an easy transition and gave him a unique perspective on what matters most to the company and its clients.
"One of the key things we do is educate the consumer," he says. "The accomplishment I am most proud of is our industry-leading client retention. We retain about 99 percent of our private wealth clients [as compared to] the industry standard, in which 7 to 10 percent of the client base rolls off every year."
That dedication to clients has grown Commerce Trust Company in the past year to $51 billion in assets. "At Commerce Trust Company, one of the hallmarks of our firm is our client experience," Handy reiterates. "We don't believe in pushing products. We offer objective advice."
For the professionals at the firm, it all comes down to what the client needs, even if that means he or she purchases financial products from another industry adviser. "We work on when our clients want to retire by putting together a plan so they can accomplish that [timeline] and live the lifestyle they want in retirement. It's our job to help them achieve that goal," Handy states.
Common practice in the financial industry is to design a set of model portfolios and assign clients to one, depending on their specific needs. Commerce Trust Company believes in a different approach.
"We build each portfolio to accomplish the client's goals by tailoring the investments," Handy explains. "We make use of individual securities, mutual funds and other investment products [to create] a tailored portfolio. That's what differentiates us from our competitors."
According to Handy, the financial markets are in their second longest bull run, which is characterized by a sustained rise in share prices. While some investors believe economic expansion will continue, Commerce Trust Company prepares its clients for the challenges that likely lie ahead.
"We work proactively with our clients to meet their long-term strategic allocations," Handy details. "The right mix of equities, fixed incomes and alternatives is the best insurance policy, in case the market goes down."
Another way the financial firm endeavors to best serve its clientele is by enhancing digital applications for the ultimate convenience. These applications are then paired with in-person interactions that allow for more meaningful conversations. As the business readies plans to move into such expansion markets as Dallas, Houston and Nashville, the future at Commerce Trust Company holds definite promise.
Commerce Trust Company, a division of Commerce Bank, 8000 Forsyth Blvd., Suite 700, Clayton, 314-746-7329; 10429 Clayton Road, Frontenac, 314-746-7389; 435 Mid Rivers Mall Drive, 2nd Floor, St. Peters, 636-949-8445; 1090 S. Woodsmill Plaza, Suite 200, Town and Country, 314-746-5070; additional locations listed online at commercetrustcompany.com