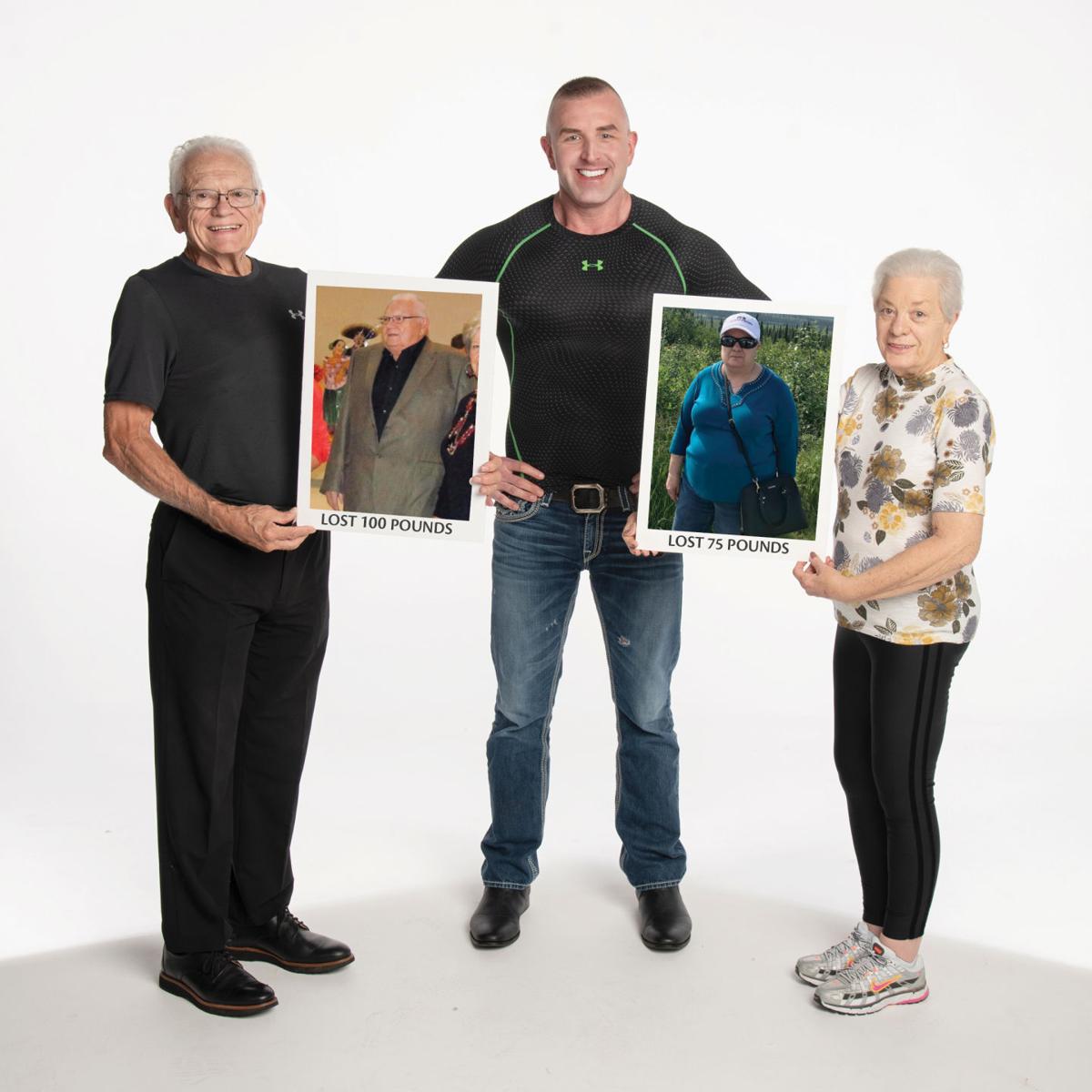 When it comes to life changes, it's easy to come up with a 'story' that keeps us from taking action, no matter our age. Enter local and nationally-renowned transformation coach, Charles D'Angelo, who coaches clients of all ages to change their stories, achieve their goals, and live their best lives.
"A friend of mine went to Charles for life coaching. [Because of] my friend's recommendation, I called Charles to see if he thought it was possible for [a guy my age] to lose 100 pounds," explains Larry Krodinger. "I didn't know if I believed it was possible myself."
At age 74, Krodinger realized the importance of getting control of his habits. In the 10 1/2 months following his initial meeting with D'Angelo, he achieved his goal and, moreover, has felt a surge in energy. "I am down to 185 pounds – my high school football weight," Krodinger boasts. "I get around so much easier now having lost the weight!'"
D'Angelo's coaching program offers clients his strategy when it comes to eating and exercise (outlined in his bestselling book Think and Grow Thin, endorsed by President Bill Clinton) but that's not the focus. The real reason people travel from all over the country to see him is for his one-on-one insight into changing the way they think.
"Most people who come to see me know what to do but have found it difficult to follow through on what they know. By addressing the other areas of their lives, clients discover that their issues with food get resolved," he says. "Your relationships, self confidence, finances, career, and sense of meaning in life all can improve as a client."
Sharon Meyersick also discovered D'Angelo after research. "I looked a lot of places," she says. "I decided to go with him because of his reputation."
Working with D'Angelo, Meyersick found his straightforward and no-nonsense approach was helpful in reaching her ultimate goal of dropping 75 pounds at age 75. "The biggest obstacle was getting into the routine," she says. "If you follow the program, you will be successful."
D'Angelo adds that clients often discover they've linked up all sorts of beliefs, feelings, and emotional states to food. "Unchecked, this unhealthy emotional connection to food can make us lose touch with ourselves and our feelings, only perpetuating the problem."
"He does a great job. He brings wisdom hard earned from his own transformation and what he's learned from helping others," Krodinger confirms. "I signed up to continue to meet with Charles regularly to make sure I don't get on the same tangent again. I thought I could do it on my own; what I got with Charles was a real wake-up."
"I was really able to stick to it and lose weight," Meyersick adds. "I am at my goal, and that has been great."
While COVID-19 took many by surprise, D'Angelo has long been coaching clients virtually from across the world via Skype, Zoom, and FaceTime. He has resumed seeing clients in person face-to-face and continues to offer the virtual options.
"We have enough experience and evidence to conclude it's possible for anyone to change the quality of their life no matter how impossible they feel it is, if they're willing to be honest with themselves, embrace discipline, be consistent, and take responsibility for their choices," D'Angelo says.
"I would recommend Charles to anyone willing to put in the effort," Krodinger says. "It works, and that's the big thing."
Charles D'Angelo, 314-495-3228, charlesdangelo.com
Be the first to know
Get local news delivered to your inbox!