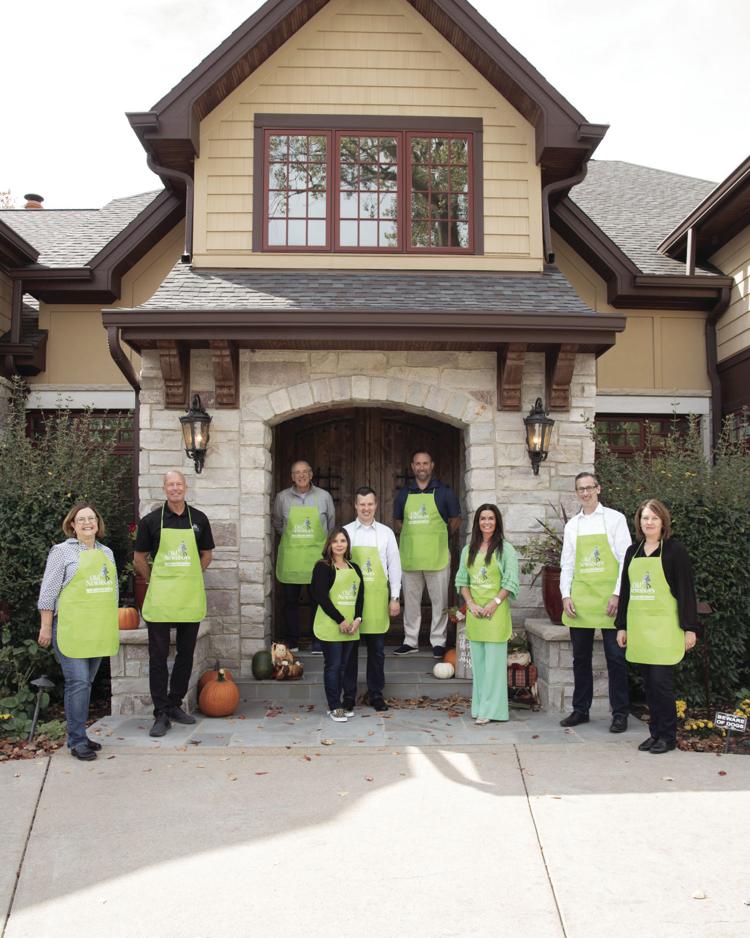 Standing the test of time, Old Newsboys will continue the St. Louis tradition, which started in 1957, of raising money for grassroots organizations each year on the Thursday before Thanksgiving. Old Newsboys Day has weathered every storm – and a pandemic is proving no different, as the organization goes virtual for its trademark event.
"At Old Newsboys, we give to more than 150 local charities – smaller charities that aren't funded by larger corporations," says Paola Stange, event co-chair. "They send in grants that we review every year. Grants for things like diapers, formula, shoes, backpacks, underwear – all the things we take for granted. These charities don't have enough to supply to the kids that they serve. We try to fill that gap."
This year, many local charities are struggling to meet the needs of a community rocked by the global health crisis. From limited access to vital resources, with school and business closures, to food and diaper shortages, nonprofits are called to serve more than ever before.
Each year, people in bright green aprons take to city corners with a stack of papers in their hands, asking passersby to donate whatever they can. At a time when social distancing is the safest measure of protecting citizens and its volunteers, Old Newsboys seeks community support to further these causes through a new format.
"It's a long-standing tradition in St. Louis and we pride ourselves on that," Stange says. "Rain, snow, sleet and now COVID-19 won't keep us down. We want to make sure everyone stays safe and decided it would be better to do a virtual event. Since the corners are not able to be manned, spreading the word about donating is really important."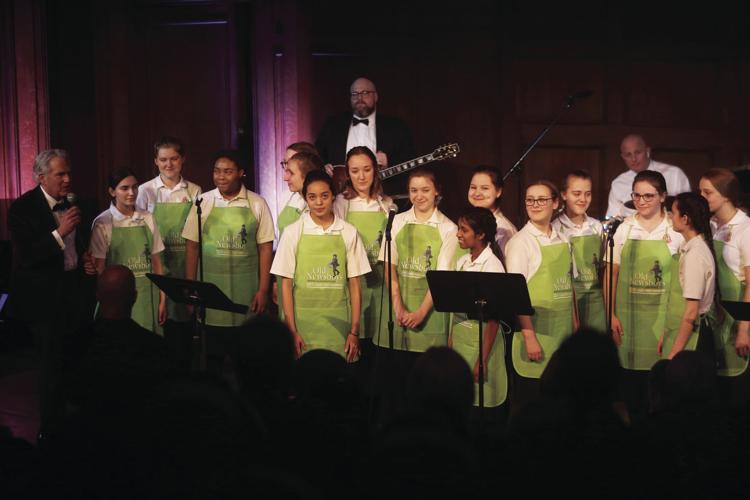 Donations are being accepted through the organization's website, oldnewsboysday.org, and on facebook.com/oldnewsboysstlouis, as well as through oldnewsboyscharities@gmail.com. Supporters can also spread the word about Old Newsboys Day via instagram.com/oldnewsboysstl and twitter.com/oldnewsboysstl, as well as by tagging posts with #ONDSTL20 and #oldnewsboysday. Followers can look forward to special celebrity appearances via the organization's social media accounts on the Thursday before Thanksgiving.
"A lot of times, people would empty the change in their cars because they don't carry cash anymore," Stange notes. "This year, we're going virtual and hopefully people can donate more than pocket change."
Stange and her husband, Kirk, are following a legendary line of chairpersons at Old Newsboys, including Stan Musial, Ozzie Smith and Billy Busch. Lou and Jackie Brock served as chairs emeritus and, with Lou's passing in September, the organization mourns a great loss.
This year's special publication, written by local high schoolers, will be dedicated to the Brocks to honor the baseball star's memory and the family's commitment to bettering St. Louis through Old Newsboys. The Nov. 19 issue of St. Louis Post-Dispatch will include the special issue, with an e-issue also available online through November and December.
The Stanges, founding partners at Stange Law Firm, chose almost a decade ago to take part in the Old Newsboys' mission to serve at-risk children because it matched well with their own calls to action.
"My career choice is indicative of my love for children," Stange says. "Through my work, I try to create the best possible outcome for families."
Her husband, Kirk, agrees. "It's important to give back, to get involved, to make the community a better place," he says. "Old Newsboys is one that supports many charities and does so much good. The mission is fantastic, helping kids. There's no better choice."
This November 19, the week before Thanksgiving, do your part to contribute to the St. Louis area community by supporting Old Newsboys Day.
"Old Newsboys is a tradition," Stange adds. "It's one of the things that makes St. Louis a special place."
---
OLD NEWSBOYS DAY Virtual Campaign
Thursday, Nov. 19
Donate directly at oldnewsboysday.org or via Facebook @oldnewsboysstlouis. Show your support across all social media platforms, including Instagram @oldnewsboysstl, Twitter @oldnewsboysstl and TikTok.
Be the first to know
Get local news delivered to your inbox!