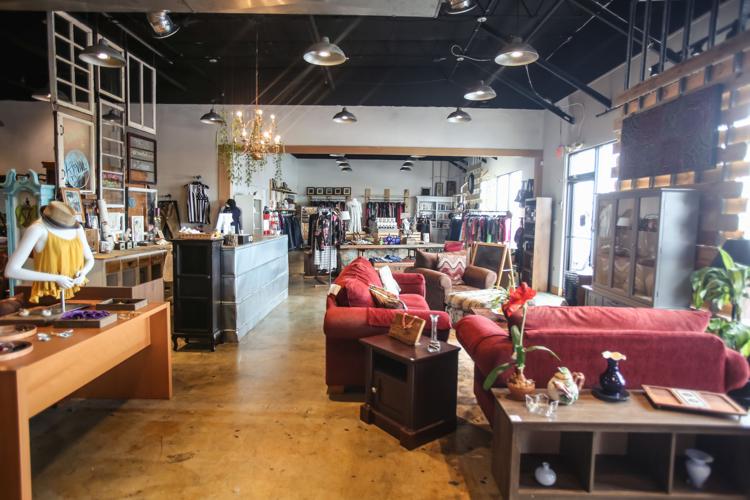 Connecting with the community is pivotal to changing it for the better. Executive director Josh Wilson began with that seemingly simple idea when he founded Mission: St. Louis by creating partnerships with local schools. Those relationships broadened as the community revealed a new need.
"We are committed to addressing deep-rooted issues of poverty," Wilson says. "Education plays a big role. With Beyond School, our educational component, we focus on literacy and math – and that led us to other needs of the students and their families. We saw hope came from the idea of opportunity. How work plays into that scenario makes a big difference with identity and economically."
As a result, Beyond Jobs was born. "We take 120 guys through a yearlong process of workforce development," Wilson explains. "We became the bridge between men in our neighborhood, who were excited and motivated to change their lives, and St. Louis employers. With roughly 500 graduates coming through, we noticed some needed to work a little closer with us to become a part of the economic development of our city. We developed a social incubator by starting a thrift store, where they could enter the workforce through a training ground. That concept really flourished, serving them well by providing transferable skills to other job markets."
Revive goes beyond expectations. "This is not your typical thrift store," Wilson shares. "It's fashion-forward, with an unbelievable team behind it. It's more Anthropologie than Goodwill. It has much more of a boutique feel. We get quality items people want to wear and want to decorate their homes with – both new and used. We also partner with local businesses who donate their product to us, from dry-cleaners to jewelry stores to furniture companies - and we're always looking for additional partners."
As Mission: St. Louis proves, connecting with your community is as easy as shopping. "When you shop at Revive, you invest in the lives of the families we serve, but also, the idea of what it looks like for a community to rally around the restoration of our city," Wilson says. "The beautiful thing about Mission: St. Louis is not just its idea of restoration in one's life but also [of one's] dignity."
Revive Thrift + Boutique, 2202 S. Vandeventer Ave., St. Louis, 314-776-7520, revivethrift.org
Mission: St. Louis, 3108 N. Grand, St. Louis, 314-534-1188, missionstl.org
3 ways to get involved
1. Shop. "Be blown away by the quality and beauty [found at Revive Thrift]," says founder and executive director Josh Wilson.
2. Donate. "With a box truck available to pick up donations, we can make it easy for you to give new life to items you once enjoyed."
3. Volunteer. "Be a part of the transformation of our city."
Go to revivethrift.org or call 314-776-7520 to learn more.