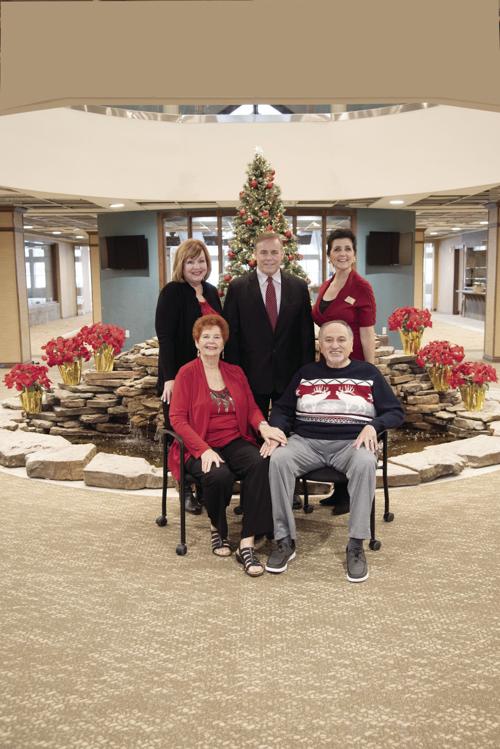 Retirement living, meet luxury living. Scheduled to open in Ellisville on March 1st, 2021, Creek Valley Retirement Community is the newest in Resort Lifestyle Communities' 20 years of building independent retirement living with all-inclusive amenities and top-of-the-line services, included in Money Magazine's "Top 25 Places to Live in America."
"There's no place like it in the area; our beautiful Independent Retirement Living community will be home to those who delight in living a worry free lifestyle" says live-in managers Doreen and Jeff Wilmoth. "We provide services inside our community on "main street" at the heart of the building including a bank, general store, salon as well as our on-site healthcare services provided by Interim Healthcare, and much more."
The mission of Resort Lifestyle Communities is to make the living experience of its residents comfortable, convenient, safe, and with peace of mind that come with a luxury vacation. Everything from the activities to the food is delivered at an outstanding value, leaving residents wanting for nothing.
Fashioned after meals on cruise ships, Resort Lifestyle Communities also offers its signature Freedom Dining program that includes three made-from-scratch meals prepared fresh by an executive chef, as well as casual buffet dining and an Chef's pantry that allows residents a chance to get something to eat 24 hours a day, 7 days a week.
"We have many areas such as a library, billiards room, lounge and so much more," Wilmoth says. "We also have a wonderful Travel Program." The calendar of events and activities is optional for residents, available whenever they're interested. The community also has a movie theater with couch seating, and for those who want to get out, there are also discounts at local businesses, including Bluebird Park. "We have transportation and valet parking," she adds.
Creek Valley Retirement Community is currently taking reservations for residents age 55 and up for its spring opening. There are 19 different floor plans available, ranging from studios to three-bedroom suites. They are pet-friendly and require no fee. "We already have residents selecting their apartments," Wilmoth confirms. "You can call to schedule and take a tour of the community, and we'll be happy to sit and talk with you."
Make 2021 the start of a new life at Creek Valley Retirement Community, and start living the luxury lifestyle.
Creek Valley Retirement Community, 15950 Manchester Road, 636-591-0119, creekvalleyretirement.com