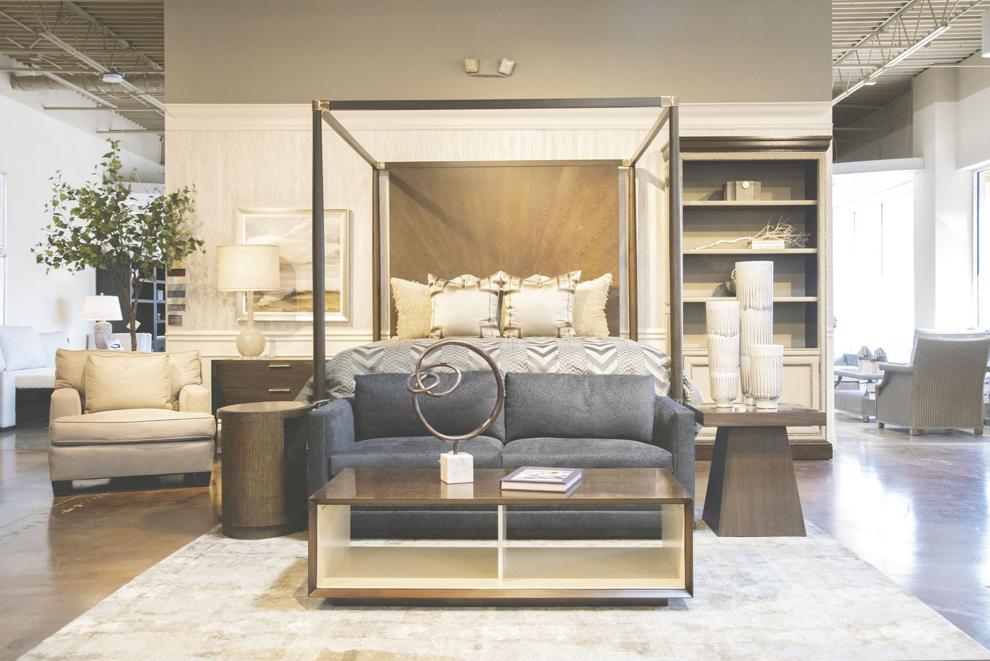 In 1991, Kevin Kenney moved to St. Louis to start Kenney Designer Resources (KDR) as a one-stop shop for wholesale drapery hardware and window covering products. This project evolved into KDR Designer Showrooms, and this summer, it will celebrate 30 years of helping create outstanding homes in St. Louis and beyond.
"Our showrooms in St. Louis and Kansas City are recognized by our peers across the country for the finest presentations of luxury interior products," Kenney says. "We serve interior [design] trade professionals, architects, hospitality, private aviation and the luxury marine industry."
KDR Designer Showrooms doesn't turn away retail customers, either, and its showrooms display some of the finest brands from across the globe. Showcasing more than 2,000 rug samples, 10,000 wallcoverings and 300,000 fabric samples in the St. Louis showroom alone, KDR can help you find everything you need for indoor and outdoor design alike. "Our showrooms are carefully curated by our full-time visual presentation expert, Lisa Davis, to create a luxury experience you simply cannot find in a retail store," Kenney adds.
In 2006, Kenney bought the Sunshine Drapery Plaza. Situated just southeast of Westport Plaza, the property had been a landmark for nearly 30 years for do-it-yourself home decorating. "I redeveloped the 7-acre site and the two buildings, encompassing 100,000 square feet, now home to six locally owned showrooms offering everything from appliances to commercial office interiors," he says. "KDR anchors the complex with our 60,000-square-foot showroom."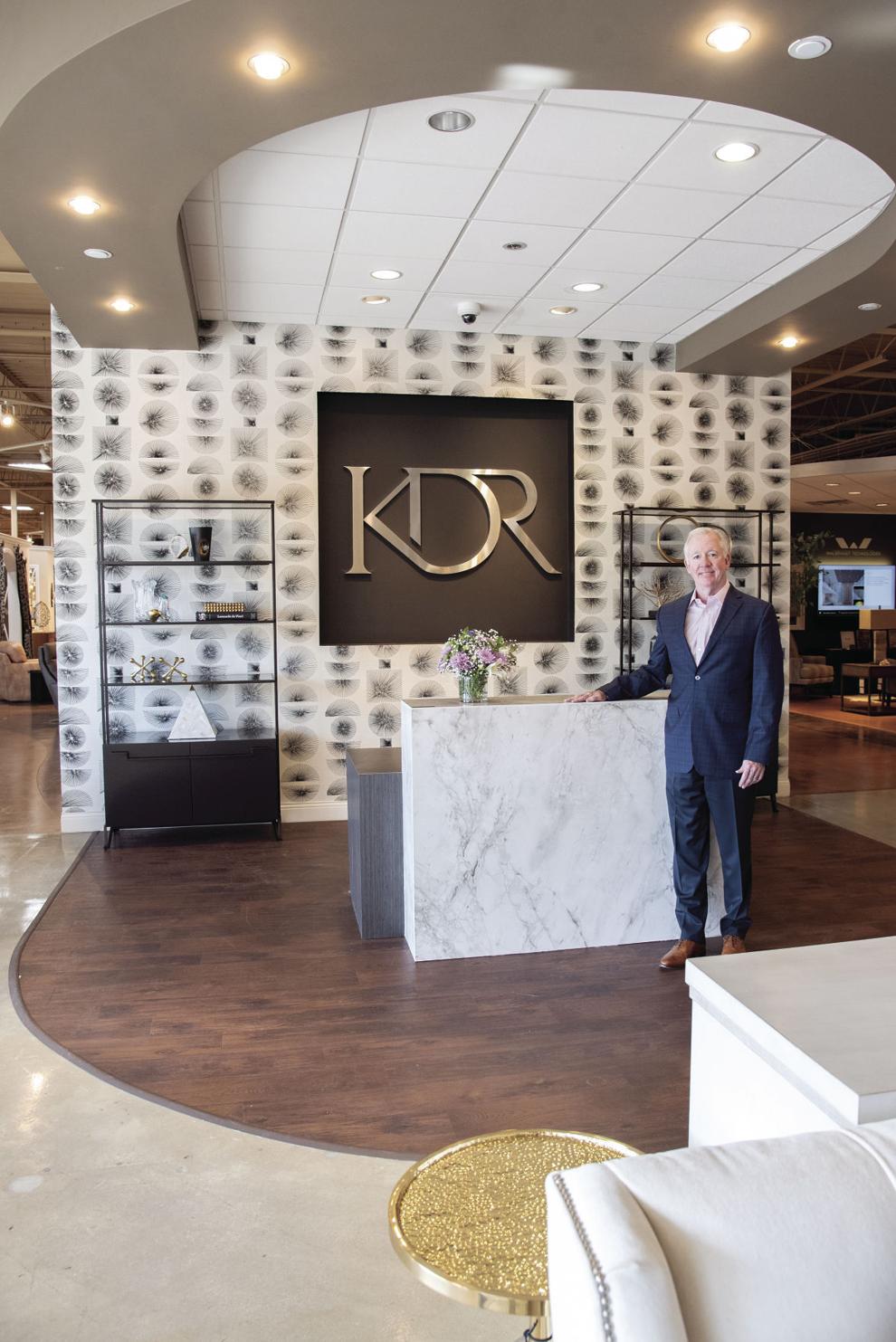 Clients looking to breathe new life into a space will be interested in high-end wallcoverings, and KDR Designer Showrooms offers designs from Phillip Jeffries, the world's leader in specialty designs. "It is not your grandma's wallpaper anymore," Kenney explains. "The amazing innovations of material and designs have created timeless, classic looks that most designers are incorporating into some aspect of almost every project."
KDR Designer Showrooms is proud to offer exclusive brands of textiles as well, including Cowtan & Tout, Larsen, Manuel Canovas, Romo, Zimmer + Rohde, Lee Jofa and Clarence House. "KDR has the most extensive offering of designer fabrics under one roof of any place in the country," Kenney says.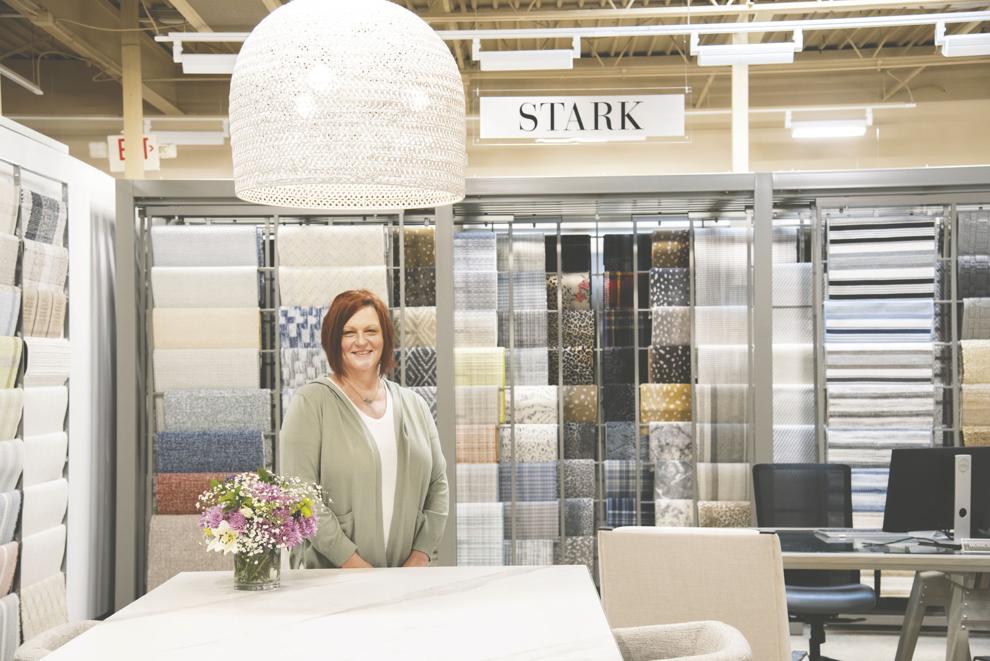 The showroom also features exclusive furniture brands such as Baker, Hickory Chair and Thayer Coggin; high-end window coverings, handwoven from sustainable materials; and recently added iconic brands such as STARK carpet & rugs, the leading luxury brand of fine broadloom carpet and area rugs. Industry veteran, Monica Dalton recently joined KDR to head up the KDR Rug Gallery.
This time of year, outdoor spaces are also getting attention. "Our luxury outdoor furnishings, as part of an overall outdoor design scheme, have made outdoor areas a No. 1 priority for many homeowners and certainly [have been] accelerated by the pandemic," Kenney says. Inside and out, comfortable upholstery is a must for hosting or just accommodating a family lounging together.
Kenney also describes vibrant colors, patterns and textures as a current design trend – a shift common after harder times. "Great interior spaces just make you feel good!" he says, adding that, with people spending much of their 2020 indoors during the pandemic, home improvement and interior design need has skyrocketed as people became motivated to update these frequently used spaces. KDR Designer Showrooms has seen unprecedented demand – and doesn't see it letting up any time soon.
"These times have really allowed KDR to further differentiate ourselves from any other providers of home interior products," Kenney concludes. "I am extremely grateful to all of our customers for the last 30 years who have made our success possible. Come in and experience KDR firsthand!"
KDR Designer Showrooms, 11660 Page Service Drive, St. Louis, 314-993-5020, kdrshowrooms.com