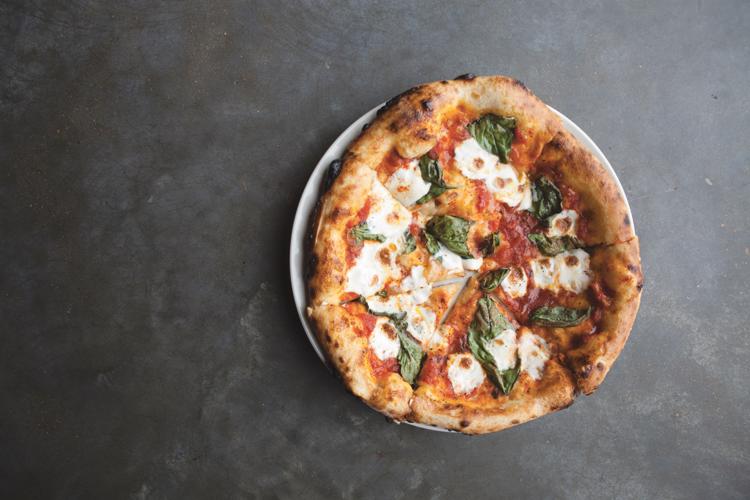 Even though Ted and Katie Collier had a good chunk of the funds needed to open Katie's Pizza & Pasta Osteria, it was through community support that they were able to raise the last little bit needed. "The community really rallied behind us, and we're grateful for that support," co-owner Katie Collier says. "We give back to the community as a way to say 'thank you.'"
This gracious giving initiated Giveback Tuesday, a program that dedicates the entire day to a local nonprofit – donating 100 percent of earned proceeds toward it. "To date, we just hit a benchmark of $80,000," she says.
Giveback Tuesday is the fourth Tuesday of every month, giving patrons the opportunity to learn about local charities. The next Giveback Tuesday is August 30th and will benefit Catherine Cares, which provides gift cards to families dealing with difficult medical diagnoses. September focuses on Miriam School, and in November, the restaurant will host the National Children's Cancer Society. Collier believes in the program for multiple reasons, finding it promotes good values and creates a positive workplace environment. "We have kids still in high school and college [on staff]," she explains. "I always say giving is contagious. [Now], I see the staff doing things on their own."
That enthusiasm to integrate one's self into the community extends beyond the restaurant, inspiring Collier as she builds her enterprise. "My biggest motivator is restlessness," she laughs. "I can't sit still. I love creativity, entrepreneurship and business. My second motivator is family. I'm partnering with my mother, brother and husband on Vero Pasta." Vero Pasta creates meal kits that will be delivered to area doorsteps.
Collier's inventive dishes prove another draw to Giveback Tuesday. "We're starting new specials this week, [centered around] tomatoes, which are in season," she says. Patrons can enjoy a tomato-broth risotto, with eggplant, pecorino and fennel blossoms; a peach-and-heirloom-tomato crostini, with Vidalia onion, mint and red wine vinegar; or the sopressata-and-buckwheat-honey pizza, with Vidalia onion and stracciatella cheese.
"Giveback Tuesday – what a special day it is!" Collier shares. "We have a ton of regulars and new people who come every month. People bring their children and teach them about giving back. We have live music and reps from the charities. It's like there's magic in the air." That charmed positivity happens when a company and community come together to offer mutual support.
9568 Manchester Road, Rock Hill, 314-942-6555, katiespizzaandpasta.com