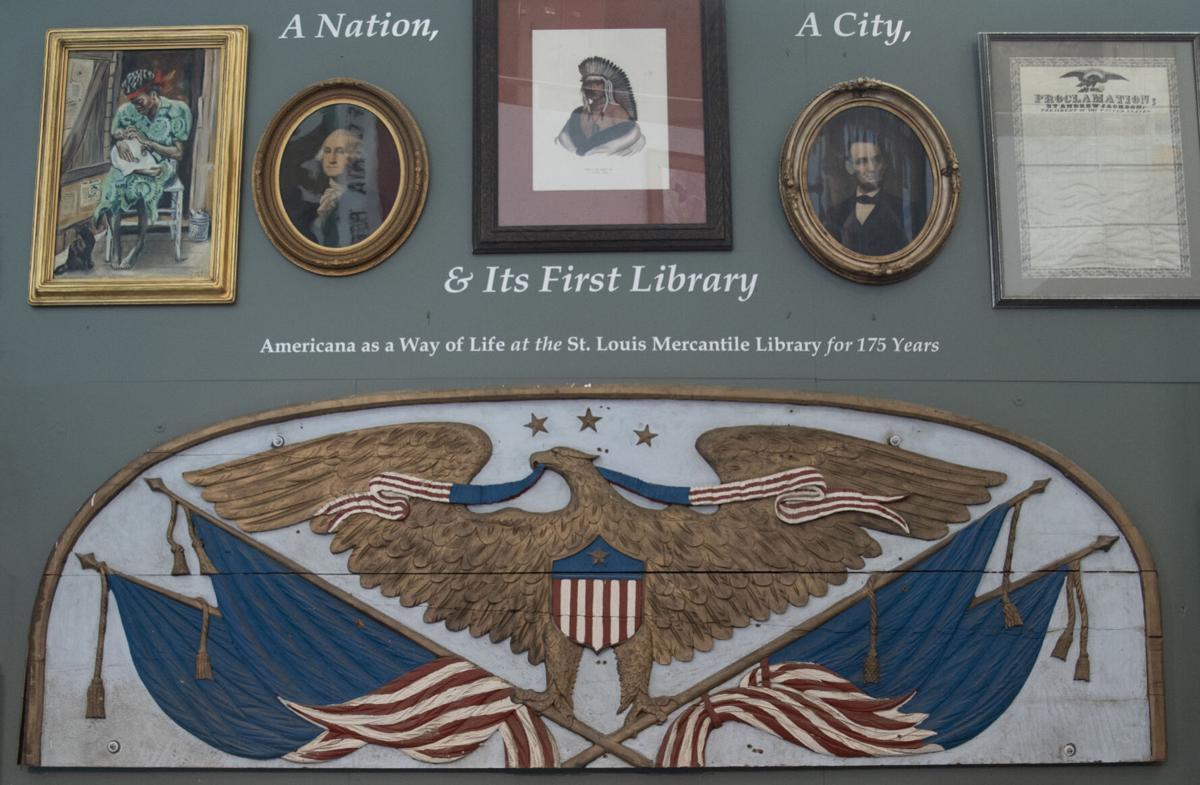 The oldest library west of the Mississippi River, the St. Louis Mercantile Library, is in the midst of a year-long series of events celebrating 175 years as a cultural institution. Founded in 1846 as a subscription library by a group of philanthropists, today the Mercantile Library serves to make its vast collections – focused on the history of the St. Louis area and Western Expansion – available to the widest number of local and national users.
The 175th anniversary events include an Anniversary Society Dealer's Showcase and Silent Auction on Nov. 19 at the St. Louis Club Ballroom, serving as a fundraiser for the library.
"The event will bring in different dealers, both national and local, showcasing fine prints, rare books, historic maps [and more]," says Julie Dunn-Morton, Mercantile Library Endowed Curator of Fine Art. "It's a unique event for collectors – people who are just starting out and those more experienced."
"It's wonderful to merge this with talks about collecting," adds Mercantile Library executive director John Hoover, who will be giving a lecture on pictorial maps at the event. "Young people just starting are getting Antique Roadshow quality with this and learning about the process.The Mercantile has throughout its history collected books and art as an institution, and we have always encouraged people to do the same."
Currently, the library has a large, ongoing exhibition titled "A Nation, A City and Its First Library," which covers nine galleries. Throughout the anniversary year that ends in April 2022, speakers, including Hoover, are expanding on exhibition themes with talks about specific parts of the expansive collections.
The event also serves as a publishing party for the second revised edition of the Mercantile's art handbook, "175 Years of Art at the St. Louis Mercantile Library", which will be available first at the event and then for purchase at the Mercantile Library. Hoover and Dunn-Morton both encourage the community to visit the local gem and to remember what it has stood for in regard to learning and the humanities for all the years of its existence.
"We like to do this for the community," Hoover concludes. "This is a very celebratory time."
University of Missouri – St. Louis, 1 University Blvd., St. Louis, 314-516-7240, umsl.edu
---
WHAT/WHERE/WHEN
The St. Louis Mercantile Library 175th Anniversary Society Dealers' Showcase & Silent Auction
St. Louis Club Ballroom
Friday, Nov. 19
6:00 p.m. - 9:00 p.m.
Enjoy an anniversary celebration and fundraiser to benefit the Mercantile Library's 175th anniversary, and meet some of the nation's finest dealers in fine prints, historical maps, rare books and more. Learn more at umsl.edu/mercantile/events-and-exhibitions.